31st Annual New Mexico Music Awards Tickets
Additional seating is now available!

Tickets are now available for the 2018 New Mexico Music Awards banquet and show to be held on Sunday, May 20th, 2018 at Sandia Resort & Casino in Albuquerque.  This all star event is open to the public. Come enjoy the music, a nice dinner, meet some new people and maybe find your new favorite band. We will have performances from some of New Mexico's best artists and songwriters. Tickets are $75.00 and must be purchased by 10:00 AM, Wednesday, May 16th, 2018. No tickets will be sold at the door. Purchase tickets online at BrownPaperTickets.com or by clicking on the icon below. You may also purchase tickets by mail. Check or money order only, please. Make your check or money order to NMMA and mail to PO Box 6552, Albuquerque, NM 87197 by May 15th, 2018.
Online tickets must be purchased by 10:00 AM,Wednesday, May 16th, 2018 so that we can give a final count to banquet services on the number of meals to prepare.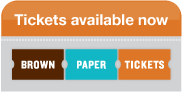 A choice of either Prime Rib or Sesame Ginger Seared Salmon will be our featured dinner with garlic mashed potatoes and and steamed asparagus. The vegetarian meal will be a vegetable ragout pasta that features rustic cut eggplant, squash, zucchini and heirloom tomatoes atop Penne pasta. The featured dessert will be a Flourless Chocolate Torte dipped in chocolate and White Ganache with French Cream.
Please view the seating chart above and e-mail Kathy at nmmusicawards@gmail.com with your dinner and table selections after you have purchased your tickets.
For more information about the banquet and show or to make hotel reservations, go to http://newmexicomusicawards.com/2018-nmma-banquet-show
The New Mexico Music Awards is sponsored by:
Quickbeam Systems-Audio, Lighting, Video, Guitar Center, listen!ABQ
with additional support from 
Moonlight Talent Management, New Mexico Arts, The National Endowment for the Arts and the New Mexico Music Commission