Some of the world's top performers visit the Land of Enchantment, often beginning or ending their tours here. It's a place where artists come to spend some down time between tour dates, often lingering for a few days to relax or record before moving on to the next city.
Some of the top name acts on earth are making their way through New Mexico including  KC & the Sunshine Band,  Korn with Alice in Chains, Stephen  Marley,  Ringo Starr's All Starr Band, Trace Atkins,  Heart, Joan Jett, Sting,  Jason Aldean,  Kiss, Breaking Benjamin, UB40, Slayer, Styx,  Iron Maiden, Bela Fleck,  Mary J Blige, Nas, Heart, Joan Jett, Rob Thomas, Dee Snider, John Fogerty, Eli Young Band, Peter Frampton, Gretchen Wilson, Big & Rich, Rufus Wainright, Buffy Sainte Marie, Judy Collins, Rascal Flatts, The Isley Brothers, Melissa Etheridge and many more. New acts are being added everyday.
If you're a fan(atic), following your favorite band on tour, there is no better place to do it than the New Mexico. We have great venues, ranging from the historic to the modern and every one of them an intimate experience. Accommodations are plentiful and the weather is great. Why go to a sold out stadium show and pay a fortune for cheap seats a half mile away when you an get up close and personal with your favorite band here in a 2000-5000 seat venue? Tickets are almost always available, airfares are low and the views are spectacular. 
Mary J Blige & Nas 
Tuesday, August 20th, 2019 8:00 PM Isleta Resort Amphitheater, Albuquerque
Iconic Grammy Award-winning singer, songwriter, actress and philanthropist, Mary J. Blige is a figure of inspiration, transformation and empowerment making her one of the defining voices of the contemporary music era. With a track record of eight multi-platinum albums, nine Grammy Awards (plus a staggering 32 nominations), a 2012 Golden Globe nomination, and five American Music Awards, Blige is a global superstar. In the ensuing years, the singer/songwriter has attracted an intensely loyal fan base—responsible for propelling worldwide sales of more than 50 million albums.
Blige helped redefine R&B and began forging a unique niche for herself on the more personal second album, 1994's My Life. Blige is an artist that uses her gift of song to lift spirits and touch lives while bringing her heart, soul and truth to those who are willing to listen. She is loved for her passionate, chart-topping hits like "Be Without You", "No More Drama" and "Family Affair" all of which have made her a force in music.
In 2014, Blige released her 13th studio album, The London Sessions, which reached the No.1 position on the Top R&B Albums chart and included a behind-the-scene documentary of her recording sessions that premiered at the Tribeca Film Festival 2015.
In 1994, Nas's debut album, Illmatic, was finally released. It was awarded best album of 1994 by The Source.[17] It also featured production from Large Professor, Pete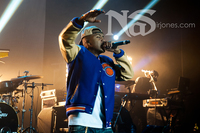 Rock, Q-Tip, LES and DJ Premier, as well as guest appearances from Nas's friend AZ and his father Olu Dara. The album spawned several singles, including "The World Is Yours", "It Ain't Hard to Tell", and "One Love". Shaheem Reid of MTV News called Illmatic "the first classic LP" of 1994.[18] In 1994, Nas also recorded the song "One on One" for the soundtrack to the film Street Fighter.
MTV ranked him at #5 on their list of "The Greatest MCs of All Time". In 2012, The Source ranked him #2 on their list of the "Top 50 Lyricists of All Time". In 2013, Nas was ranked 4th on MTV's "Hottest MCs in the Game" list. About.com ranked him first on their list of the "50 Greatest MCs of All Time" in 2014, and a year later, Nas was featured on "The 10 Best Rappers of All Time" list by Billboard.
Chris Tomlin
Friday, August 23rd, 2019 8:00 PM Inn of the Mountain Gods, Mescalero
Chris Tomlin is one of the most heralded singer-songwriters in the world who has amassed an impressive body of work. As one of the most recognized and influential artists in any genre, it is estimated each week 20-30 million people sing one of his songs in worship. He has sold more than 8 million albums, 11.3 million digital tracks with 16 #1 singles. The Grammy® winner's list of music awards include an American Music Award, 3 Billboard Music Awards, 21 Dove Awards, multiple BMI Songwriter of the Year Awards and more. Chris' tours have sold-out venues in major cities including New York City's Madison Square Garden, The Forum in Los Angeles, Nashville's Bridgestone Arena and Red Rocks, among many others. Recently, Chris became one of only four artists to ever receive the Sound Exchange Digital Radio Award for over 1 billion digital radio streams, the others include Justin Timberlake, Pitbull and Garth Brooks.
Stephen Marley
Friday, August 23rd, 2019 7:30 PM Kimo Theater, 425 Central Avenue NW, Albuquerque
The second son of Bob and Rita Marley, Stephen Marley was born on April 20, 1972. He began his career as a precocious six-year old singing, dancing and playing percussion with his siblings in the group The Melody Makers, whose first single "Children Playing In The Streets" was produced by their father in 1979 and released on Tuff Gong, the label founded by Bob in the late 60s. Just like his older brother Ziggy, Stephen acquired his initial studio skills by watching his father. While still a teenager, he assisted in the production of The Melody Makers' albums, including their three Best Reggae Album Grammy winners Conscious Party (Virgin Records, 1989) One Bright Day (Virgin Records, 1990) and Fallen Is Babylon (Elektra Entertainment, 1998). In 1993 Ziggy and Stephen founded Ghetto Youths International as a means of controlling their own music and helping upcoming artists.
The first project that brought Stephen's production capabilities widespread attention was Chant Down Babylon, where he audaciously manipulated his father's original vocal outtakes from the 1970s Island Records' sessions, splicing them into duets with hip-hop and R&B artists, while updating the Wailers' richly textured one-drop rhythms with an assortment of samples, loops and overdubs. The results ranged from the late Guru's heartfelt take on "Johnny Was" to Busta Rhymes' street version of the reverential "Rasta Man Chant" to Aerosmith's Steven Tyler and Joe Perry's hard rocking raucousness on "Roots Rock Reggae." Chant Down Babylon achieved its objective of bringing Bob's music to a new generation of fans, earned a Grammy nomination, was certified Gold by the Recording Industry Association of America and has sold more than one million copies worldwide.
Stephen's album Revelation Pt. 1 – The Root of Life won the Grammy Award for Best Reggae Album in 2012. The follow-up, Revelation Pt. 2 – The Fruit of Life was released in 2016. His latest release is the five-track EP One Take: Acoustic Jams.
UB40
Saturday, August 24th, 2019 8:00 PM Legends Theater @ Route 66 Casino
UB40 is forty. The band began its 40th Anniversary tour last June. The story of UB40, and how this group of young friends from Birmingham transcended their working-class origins to become the world's most successful reggae band is not the stuff of fairytales as might be imagined. By the summer of 1978, UB40 began rehearsing in a local basement.
By the time Chrissie Hynde invited them to tour with the Pretenders during the summer of 1980 and their debut single "King b/w Food For Thought" had sailed into the UK Top 5, all the essential elements of UB40 were already in place. Their line-up will remain unchanged for almost thirty years, and they will continue playing a mix of original material and inspired choice of reggae covers in a style that's instantly accessible with its bright melodies and sweeping horn arrangements
The band became evangelists of a kind, introducing classic reggae songs and artists to new audiences from around the world as they embarked on three best-selling installments of Labour Of Love, the band's first No. 1 album . Lead single "Red Red Wine" also went straight to No. 1. In fact it stayed in the British charts for two years, thereby giving UB40 their first truly worldwide hit and, eventually, their first American No.1.
UB40 again teamed up with Chrissie Hynde, who joined them on "Breakfast In Bed." The result was another Top 10 hit, taken from the 1988 album "UB40."At the onset of the nineties, Robert Palmer duetted with them on their next UK Top 10 hit, "I'll Be Your Baby Tonight," and 808 State charted with a remix of "One In Ten."
The opening of 2018 saw UB40 return to Europe, for a tour which took them through Holland, Belgium and France. 2018 was also the start of UB40's 40th anniversary celebrations, which they kicked-off in June with a sold-out concert at the Royal Albert Hall.
UB40's new album 'For The Many' dropped in February 2019.
Brian Setzer's Rocakabilly Riot
Saturday, August 24th, 2019 8:00 PM Isleta Resort, Albuquerque
Brian Setzer's Stray Cats are celebrating 40 years. The band that put Rockabilly music back on the record charts in the early-'80s, scored several big hits on both sides of the Atlantic thanks to a striking visual 1950's style brought "up to date" with exaggerated pompadours and colorful tattoos, as well as genuine musical chops that evoked the best players of rockabilly's original heyday. The music had a rhythm that was rock solid yet loose, the singer could croon or shout and the guitar playing demanded respect. It was elegant yet hard, jazzy yet completely rocking. Their music and style were like nothing happening in pop culture at that time. Formed by guitarist/vocalist Brian Setzer, upright bass player Lee Rocker and drummer Slim Jim Phantom in the Long Island town of Massapequa, NY, in 1979, the trio shared a love for Rockabilly music and after banging around New York and Philadelphia for a few months, in the summer of 1980, they were persuaded by a mutual friend to hop a plane to London where a rockabilly revival movement was just beginning to emerge.
They were popular right out of the box with the release of their self-titled album in 1981 that scored three straight hits with "Runaway Boys," "Rock This Town," and "Stray Cat Strut." Deciding to test their luck in America, they signed with EMI America and in 1982 released their U.S. debut, Built for Speed, which compiled the highlights from their two British LPs. Helped by extensive airplay on MTV at the height of the anything-goes new wave era, "Rock This Town" and "Stray Cat Strut" both hit the American Top Ten, over a year after their British chart peaks. As a result, Built for Speed was a smash, and the Stray Cats were seen as avatars of retro style. Their second American album, Rant n' Rave With the Stray Cats, appeared in 1983 and produced another Top Ten hit in "(She's) Sexy + 17," as well as a Top 40 entry in the doo wop-styled ballad "I Won't Stand in Your Way."
The Cats had clawed their way all over the globe from 1981 to 1984 when they decided to go their separate ways for a while. In mid-1988, the three felt the time was right to bring it back again and reunited until 1992 when they split a second time. A one-off reunion show in California in 2003 created such a good vibe between the three guys that they decided to mount a month-long summer tour of Europe to celebrate both the Rockabilly trio's 25 year career and the 50th birthday of rock and roll in the cities where it all started for them. So much excitement was generated with the 17 show sold-out tour that is was decided that one performance would be documented and released as a live DVD and album. Rumble In Brixton was recorded at the sold out show in London at the legendary Brixton Academy where the atmosphere was electric, and the energy was vibrant, almost dangerous.
Heart Love Alive Tour with Joan Jett & the Blackhearts 
Sunday, August 25th, 2019 7:00 PM Isleta Amphitheater, Albuquerque
History favors strong women.
When women stand up for themselves, show up, and speak out, change occurs time and time again, whether in politics, culture, entertainment, or music. There might be no women stronger–and louder–than the legendary ladies of HEART. Formed by sisters ANN and NANCY WILSON, the Rock and Roll Hall of Fame®-inducted group not only pioneered the female-fronted rock band, for all intents and purposes, but they also soundtracked four decades and counting. Throughout this time, the band sold over 35 million records, garnered four GRAMMY® Award nominations, landed ten Top 10 albums, received a star on the Hollywood Walk of Fame, and achieved "the longest span of top-10 albums on the Billboard charts by a female-led band."
By 1975, they had recorded their seminal debut Dreamboat Annie. Bordering rock and heavy metal fastened with folk songcraft, the platinum breakthrough spent 100 weeks on the charts and spawned a string of smashes such as "Magic Man," "Dreamboat Annie (Fantasy Child)," and "Crazy On You." Signature hit "Barracuda" bared its teeth on the triple-platinum 1977 epic Little Queen. As the musicians sold out shows worldwide and continued their multiplatinum reign on Magazine, Dog & Butterfly, and Greatest Hits Live, they recorded the definitive self-titled Heart in 1985–ten years removed from Dreamboat Annie. Vaulting to superstar status, Heart bowed at #1 on the Billboard Top 200, went quintuple-platinum, earned a GRAMMY® Award nomination, and yielded "If Looks Could Kill," "What About Love," "Never," and "These Dreams," which captured the #1 spot on the Billboard Hot 100, which features NANCY on lead vocals.
A new era has commenced in 2019. ANN and NANCY welcome a bevy of female powerhouses to join them on their biggest package tour to date–the "Love Alive" Summer Tour. HEART headlines a bill that includes Joan Jett & The Blackhearts, Sheryl Crow, Brandi Carlile, Elle King, and Lucie Silvas and rolls through major markets everywhere.
As frontwoman for The Runaways, Joan Jett became a female pioneer in the male-dominated world of rock music. She is also a songwriter and producer. One of the top women in rock, Joan Jett had a string of hits during the 1980s and 1990s. Jett started her musical career as a teenager, forming her first serious band, the Runaways, at the age of 15. The final line-up included Jett on guitar and vocals; Sandy West on drums; Cherie Currie on lead vocals; Jackie Fox on bass guitar; and Lita Ford on guitar. The band was ahead of its time in many ways, with its hard-rock sound emerging during an era when disco music was king.
In 1976 the Runaways released their first self-titled album, which failed to impress critics and music buyers alike. Still, the song "Cherry Bomb," with its rebellious and raw edge, which Jett wrote with friend Kim Fowley, became a punk hit. The following year, the Runaways released their sophomore effort, Queens of Noise, which featured such tracks as "Born to Be Bad" and "Neon Angels." While the album performed poorly in the U.S., the Runaways received a warm welcome in Japan, scoring three gold records there.
Deciding to pursue a solo career, Jett spent some time in England working with Paul Cook and Steve Jones, both former members of the legendary punk band the Sex Pistols.  At first, Jett and Laguna printed and distributed the record themselves, selling copies at Jett's shows. The record then was picked up by Boardwalk Records and re-released as Bad Reputation. Her rock-pop sound, however, didn't quite catch on. Not one to give up, Joan Jett and the Blackhearts put together another album. I Love Rock 'n' Roll became a huge hit, driven in large part to the title track, which hit the top of the pop charts in early 1982. She had two more hit singles that year with her version of Tommy James' "Crimson and Clover" and Gary Glitter's "Do You Wanna Touch Me (Oh Yeah)."
In recent years, Jett has had her music featured in several films and TV series, including The Runaways, Baby Mama and Shrek. Still, Jett continues to tour extensively and plays a variety of gigs. "I love playing fairs. I think they're great, because you get out and you see America. We always have wonderful, very boisterous crowds. You see families; you see lots of kids. And it's great," she said.
Jett has also taken an active part in signing bands to her record label. "We made Blackheart Records what we wanted it to be," Jett said. "It's a place where girls can feel comfortable to be—both in a work environment and on an artistic level." Current acts with Blackheart Records include Girl in a Coma and the Dollyrots.
In the film world, Jett played an important role in the biopic The Runaways, a film based on Cherie Currie's biography Neon Angel: The Cherie Currie Story. She served as an executive producer on the project, and assisted actress Kristen Stewart with her portrayal of Jett. Jett gave the actress audio tapes from when she was 14 years old, which were meant to help Stewart capture Jett's distinct accent.
Ringo Starr & his All Starr Band
Sunday, August 25th, 2019 8:00 PM Santa Fe Opera Highway 285 N, Santa Fe
Since beginning with The Beatles in the 1960's, Sir Ringo Starr has been one of the world's brightest musical luminaries, a drummer, singer, songwriter, collaborator and longtime advocate for humanitarian and environmental causes. His 2019 All Starr Band features Steve Lukather, Colin Hay, Gregg Rolie, Warren Ham, Gregg Bissonette and the return of All Starr alum Hamish Stuart.
Since beginning his career with The Beatles in the 1960s, Ringo has been one of the world's brightest musical luminaries. He has enjoyed a successful, dynamic solo career as a singer, songwriter, drummer, collaborator, and producer – releasing 18 solo studio albums to date. He is also an acclaimed actor appearing in over 15 films. Drawing inspiration from classic blues, soul, country, honky-tonk and rock 'n' roll, he continues to play an important recording, touring, and unofficial mentoring role in modern music.
On August 18, 1962, Ringo Starr officially joined Paul McCartney, John Lennon, and George Harrison in what would become one of the most important popular music acts of all time, or as Ringo says, "the biggest band in the land."
In 1970, EMI released Ringo's first solo album, Sentimental Journey. It was exactly that: a record of the music he'd grown up with and which remained close to his heart. (He later said, "I did it for my Mum.") Ringo followed up a year later with Beaucoups Of Blues, a country and western album recorded in Nashville with Pete Drake in just two days. That same year, The Beatles disbanded.
But Ringo's passion for creating music continued to propel him and those around him forward. In 1971, he began his unprecedented run as the first solo Beatle to score seven consecutive Top 10 singles, starting with "It Don't Come Easy." His second hit single, "Back Off Boogaloo" followed in 1972, and was written with and inspired by T. Rex frontman Marc Bolan. Ringo released his eponymous smash hit album in 1973. It yielded three Top 10 singles, including the #1 hits "Photograph" and "You're Sixteen (You're Beautiful And You're Mine). The album Ringo also marked the first time since The Beatles' break-up that all 4 band members participated in the same project (though not at the same time).
Between 1974 and 1978, Ringo released such hits as the Top 10 singles "Only You (And You Alone)" and "The No No Song," and the albums Goodnight Vienna (1974), Blast From Your Past (1975), Rotogravure (1976), Ringo The 4th (1977), and Bad Boy (1978), which was complemented by a television special, Ognir Rats, with Art Carney, Angie Dickinson, Carrie Fisher and Vincent Price. In 1979 he appeared in the documentary on The Who, The Kids Are All Right and in 1981 Ringo starred in Caveman, where he met and soon married his beautiful co-star Barbara Bach. In 1984 he appeared in Paul McCartney's film Give My Regards To Broadstreet. A hits collection, Starr Struck: The Best Of Ringo Starr, Vol. 2, was released in 1989.
In 1989 Ringo assembled his first All Starr Band and he found consistent success as a live act with his revolving All Starrs.  Those friends included Joe Walsh, E-Streeters Clarence Clemmons and Nils Lofgren, former Band members Rick Danko and Levon Helm, Dr. John, Billy Preston, and Jim Keltner. The tour met with great success, yielding his first live album, Ringo and His All Starr Band, in 1990.
January 26, 2014 saw Ringo perform his song "Photograph" on the GRAMMYS, followed by him jumping on the kit during his old band mate, Paul McCartney's performance. Ringo and Paul then performed together again the following evening, this time playing several songs for the Emmy Award-nominated taping of CBS' "The Beatles, A Grammy Salute; The Night That Changed America," celebrating the 50th Anniversary of their first U.S. visit and appearance on the Ed Sullivan Show. It was broadcast on the exact anniversary, February 9, and aired again February 12. It has also been broadcast internationally.
In February 2014, Simon & Shuster published "Octopus's Garden", a children's book based on Ringo's lyrics. That summer Ringo took the 12th All Starr Band back out on the road, adding another leg in October 2014. "I just love this band and I'm doing anything to keep it together – we keep looking for places we haven't played yet and we'll end up playing clubs," Ringo joked with reporters when the band launched the summer dates in June 2014.
In April 2015 he was inducted by Paul McCartney into the Rock and Roll Hall of Fame as a solo artist for Musical Excellence, performing his songs with Paul, Joe Walsh and Green Day. In July Ringo returned to Capitol Records for his 75th birthday joined by family, friends and gathered fans for a special "Peace & Love" celebration. In September 2015 Ringo's book Photograph was released worldwide in a mass hardcover edition, and in October 2015 Ringo and the All Starrs went back out on the road performing 21 shows in 31 days throughout North America.
Throughout his career he has received 9 Grammys, has twice been inducted into the Rock and Roll Hall of Fame first as a Beatle and then as a solo artist. Between 1970 and 2015 Ringo has released 18 solo studio records. He has acted in over 15 films, received an Academy Award, and was nominated as an actor for an Emmy. Ringo has published three books; had a stint as a male fashion model and that same year went behind the lens for the Foo Fighters PR shots.
For all his many creative successes, Ringo is and always will be first and foremost a musician, a drummer. Ringo's candor, wit and soul are the lifeblood of his music. As he sang on the autobiographical Liverpool 8, "I always followed my heart and I never missed a beat." Peace and love are his life's rhythm and melody, and he propels this universal message in everything he does: his evocative artwork, his enthused live performances, his legendary songs, all imbued with the joy, reflection, and wisdom of the music icon the world knows and loves simply as 'Ringo.'
Korn with Alice in Chains
Tuesday, August 27th, 2019 6:30 PM Isleta Amphitheater, Albuquerque
Since forming in 1993, the iconic hard rock band KORN have sold nearly 40 million albums, toured the world dozens of times, and set records in the process that will likely never be surpassed. Originally from Bakersfield, CA, vocalist Jonathan Davis, guitarists James "Munky" Shaffer and Brian "Head" Welch, and Reginald "Fieldy" Arvizu on bass ushered in the new wave of metal music in the '90s with their self-titled debut in 1994 and 1996's Life is Peachy, but have ridden that wave to even greater success and higher artistic water marks. The band have battled personal demons and addictions but have found their way through to the other side. And now, highlighted by the force of drummer Ray Luzier, a return to a dual-guitar dynamic and some of Davis's most inspired moments of self-reflection and expression, the new album The Serenity of Suffering finds KORN harnessing all the anger, power, and trademark balance of darkness and light that made their name all those years ago.
Alice in Chains both epitomized the solemn, heavy Seattle sound of the 1990s and stood apart from the grunge hordes. What separated Alice in Chains from their alt-rock brethren was how their roots lay in heavy metal, not punk. Guitarist Jerry Cantrell and vocalist Layne Staley both played in metal bands prior to the formation of Alice in Chains in 1987 and they released the band's debut, Facelift, in 1990, well before Nirvana's Nevermind pushed the underground into the mainstream. Despite their connections to metal, Alice in Chains thrived in the glory days of grunge. After the group scored rock radio and MTV hits with "Man in the Box" and "Would?" in the early days of grunge, Alice in Chains became one of the first alt-rock bands of the '90s to delve into acoustic-based music, scoring hits with the comparatively softer "No Excuses" and "I Stay Away."
Arriving at the peak of 1992's grunge explosion, the dark and gloomy Dirt made Alice in Chains' career. By December, the album earned a platinum certification — it would go platinum once again in 1993 and 1995, with a fourth and final certification arriving in 2000 — and it stayed on the charts thanks to "Angry Chair" and the Top Ten mainstream rock hits "Rooster" and "Down in a Hole."
The revived Alice in Chains recorded a comeback album in 2008 with co-producer Nick Raskulinecz, which appeared in September 2009 as Black Gives Way to Blue. Debuting at five on the Billboard charts, Black Gives Way to Blue wound up going gold while racking up two Grammy nominations, reestablishing Alice in Chains as a force in mainstream and modern rock. The group toured into 2010 and then in 2011 set to work on another album with Raskulinecz. Entitled The Devil Put Dinosaurs Here, the album debuted at two upon its release in May 2013. Alice in Chains toured The Devil Put Dinosaurs Here into 2014, then spent the next two years on the road. In 2017, the group started work on another new album with Raskulinecz. Recorded primarily in Seattle, the resulting Rainier Fog appeared in August 2018.
KC & The Sunshine Band 
Friday, August 30th, 2019 8:00 PM Isleta resort & Casino, Albuquerque
Whose music has been featured at EVERY major sporting event in the world including the Super Bowl, World Series, Conference Championships, The NBA, Collegiate Bowl Games National Championship Games, the NASCAR racing circuit and championships, The World Cup, The Indianapolis 500, The Kentucky Derby, EVERY Holiday Parade include the famous Macys Thanksgiving Day parade and the Tournament of Roses Parade, Political Party Conventions, Presidential Campaigns, and nearly EVERY wedding, confirmation, and bar mitzvah in the world?
Whose music has been featured on more than 200 motion picture film soundtracks? Harry Wayne Casey, better known as the founder and leader of KC and The Sunshine Band.
Let's "rewind" back to 1973. During this time, young Harry Casey did anything and everything that he could do to further his passion for music. He worked at a local record store, opened boxes at Tone Record Distributors and hung around a local recording studio just hoping that somebody would give him a chance to fulfill his biggest dream…to record a record.
That "dream" was answered by a man named Henry Stone who owned both Tone Distributors and TK Recording Studios. Stone had recorded Ray Charles, John Lee Hooker and James Brown at the TK Recording Studios and took a liking to the energetic and optimistic Harry Casey and decided to give him a chance to make his dream come true…a chance to record. The "birth" of KC and the Sunshine band was about to happen and nobody knew that its birth would not only bring the world legendary music, but influence a whole generation. KC and the Sunshine Band had arrived! And what an arrival! Four Number one Records in a row, Grammy Awards, Peoples Choice Awards, American Music Awards, and the focus of the music world became Miami, Florida.
He also received Grammy Awards for Album of the Year, as well as Producer of the Year in 1978 for his work on the SATURDAY NIGHT FEVER soundtrack. In 2001, KC was honored with the NARAS Governor's Award, the highest honor given by a chapter of the Academy. In 2002 KC received the coveted Star on the Hollywood Walk of Fame. KC's music is now being sampled by rappers, and whole new generations of fans have been introduced to his music. Harry Wayne Casey, a true icon of so many generations, gets people up and dancing, making everyone happy. His place at the top in the music world is secure and that is as it should be. KC and the Sunshine Band have been entertaining audiences around the world for over 37 years, and have sold in excess of 100 million records and "That's The Way They Like It" uh-huh uh-huh!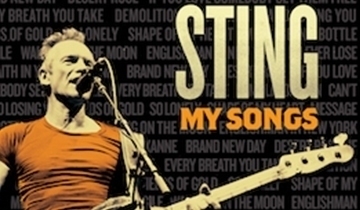 Sting with special guest Fantastic Negrito
Monday, September 2nd, 2019 5:00 PM Kit Carson Park, Taos
The Town of Taos and AMP Concerts are proud to present "Sting: My Songs" live in Taos, New Mexico on Monday, September 2 at Kit Carson Park.
"Sting: My Songs" will feature many of the 17-time Grammy Award winner's most celebrated hits, both with The Police and as a solo artist, fans can expect to hear "Englishman In New York," "Fields Of Gold," "Shape Of My Heart," "Every Breath You Take," "Roxanne," "Message In A Bottle" and many more.
Composer, singer-songwriter, actor, author, and activist Sting was born in Newcastle, England before moving to London in 1977 to form The Police with Stewart Copeland and Andy Summers. The band released five studio albums, earned six Grammy Awards and two Brits, and was inducted into The Rock and Roll Hall of Fame in 2003.
As one of the world's most distinctive solo artists, Sting has received an additional 11 Grammy Awards, two Brits, a Golden Globe, an Emmy, four Oscar nominations, a Tony nomination, Billboard Magazine's Century Award, and MusiCares 2004 Person of the Year. Also a member of the Songwriters Hall of Fame, he has received the Kennedy Center Honors, The American Music Award of Merit and The Polar Music Prize. Throughout his illustrious career, Sting has sold close to 100 million albums from his combined work with The Police and as a solo artist.
While in town for the holiday weekend, visitors can take advantage of a wide array of outdoor recreation options, dozens of art galleries and museums, exceptional food, wine, beer and cocktail selections and unique shopping options available in Taos.
When you listen to Fantastic Negrito, you're invited to hear the story of life after destruction. Each song is a real story about a musician from Oakland who experienced the highs of a million dollar record deal, the lows of a near-fatal car accident that left him in a coma and is now in the midst of a rebirth that took him from the streets of Oakland to the Grammy stage. On the way he won the NPR Tiny Desk Contest and toured the world, playing alongside artists ranging from Chris Cornell to Solange to Sturgill Simpson.
Fantastic Negrito's latest release Please Don't Be Dead won the 2019 Grammy for the Best Contemporary Blues Album. "The last album was more observational," says Negrito. "On this one, I'm bringing the fight."
Kiss: End of the road World Tour
Wednesday, September 11th, 2019 7:30 PM Isleta Amphitheater, Albuquerque
As America's #1 Gold Record Award winning group of all time, and that's in every category, KISS can easily be named one of rock's most influential bands. The Rock N Roll Hall of Famers have released 44 albums and sold more than 100 million albums worldwide. Honored by their peers, KISS received the illustrious ASCAP Founders Award in 2015.
Over 40 years of record-breaking global tours have brought KISS to their fans. Additionally, once a year the "KISS Army" becomes the "KISS Navy" as fans from across the globe board the KISS Kruise (this year will be their 6th voyage).
High-profile appearances have included the Super Bowl, the Winter Olympics, Rockin' The Corps concert, a FOX alliance with KISS appearing in multiple episodes of Family Guy, plus two special guest performances on American Idol finales. KISS has been featured in major advertising and marketing campaigns for John Varvatos, Google Play, Hello Kitty— even appearing in a Dr. Pepper Super Bowl commercial and advertising campaign in support of their Hottest Show On Earth tour.
KISS is dedicated to numerous Veterans Organizations including: The Wounded Warriors Project, The USO, The U.S. Chamber of Commerce "Hire A Hero" program, The Legacy Organization in Australia, Help For Heroes United Kingdom and The Dr. Pepper Snapple Groups Wounded Warriors Support Foundations.
The KISS legacy continues to grow generation after generation, transcending age, race and creed. The unparalleled devotion and loyalty of the KISS Army to the "Hottest Band in the World" is a striking testament to the band's unbreakable bond with its fans.
Rob Thomas
Friday, September 13th, 2019 8:00 PM Legends Theater, Route 66 Casino, Albuquerque
Three-time GRAMMY® award winner Rob Thomas progresses by recognizing his roots. In fact, the singer, songwriter, multi-instrumentalist, and Matchbox Twenty co-founder picks up a thread from his formative years and weaves a bold and bright new chapter on his fourth solo offering, Chip Tooth Smile (Emblem/Atlantic Records].
Fittingly, the experience earned from over two decades as one of modern music's preeminent songwriter and frontmen empowers him to do so.
He most certainly does on Chip Tooth Smile. In fact, the record represents a confluence of firsts for the New York-based artist. After three tour packed summers, he took the summer of 2018 off and commenced writing for what would become his latest album. Three years removed since 2015's The Great Unknown, he amassed a career high 60 ideas to be whittled down into the next body of work. All along, there would be no choice but to work with longtime friend Butch Walker behind-the-board as producer. It notably marked his first collaboration outside of producers Matt Serletic and Steve Lillywhite, but one he admits to "manifesting."
Throughout his illustrious career, Thomas has consistently made history. He received a rare Diamond Award from the RIAA for Matchbox Twenty's 12-times platinum debut Yourself or Someone Like You. His 2005 platinum solo debut, Something to Be, became "the first album by a male artist from a rock or pop group to debut at #1 on the Billboard Top 200 since the chart debuted." Its follow-up cradlesong cemented him as "the only male artist with multiple #1 hits at Adult 40," while he tied P!nk for "most #1s by a solo artist in the chart's history." Not to mention, he teamed up with Santana for 1999's "Smooth," which not only earned three GRAMMY® Awards, but also held the #1 spot on the Billboard Hot 100 for 12 weeks and spent 58 total weeks on the chart. The song emerged as #1 song in Billboard's Top Hot 100 Rock Songs" chart history and "#2 Hot 100 Song of All-Time". "Smooth" was also declared the all-time #1 song on Billboard's "Adult Pop Songs" radio airplay chart, the #1 song of the Rock Era based on chart performance on Billboard's Hot 100 and recently declared to still hold the spot as the second most successful song of all time by Billboard.
Thomas became the first-ever recipient of the prestigious Songwriters Hall of Fame Hal David Starlight Award created to recognize a composer in the early years of his or her career that has already made a lasting impact. Moreover, he garnered numerous BMI and ASCAP awards and would be crowned "Songwriter of the Year" by both Billboard and BMI. Total record sales for his output exceed 80 million worldwide. Additionally, his commitment to philanthropy remains as staunch as his commitment to music. After being involved in many charitable endeavors, he and his wife, Marisol, started SIDEWALK ANGELS FOUNDATION which provides critically needed funds and support to no-kill animal shelters across the country that help to fight for the rights and fair treatment of those that have no voice."
In the end, Thomas comes full circle and delivers a record both befitting of his reputation and indicative of his future. "I write a lot of songs about the human condition, how people interact with each other, and how we deal with our environments," he leaves off. "I want people to take them and attach them to their lives. I hope they possibly speak to what they're going through, and I'm always thankful they're still listening," he smiles.
Breaking Benjamin
Friday, September 13th, 2019 5:30 PM Isleata Amphitheater, Albuquerque
Pennsylvania hard rock outfit Breaking Benjamin debuted with a brand of metal-tinged alternative that came to define the sound of mainstream rock in the early 2000s. Breaking Benjamin became one of the most popular rock bands in the United States, scoring a number one with the single "Breath" in 2007 and topping the Billboard 200 in 2015 with Dark Before Dawn. In addition, three of their albums — 2004's We Are Not Alone, 2006's Phobia, and 2009's Dear Agony — have been certified platinum in the U.S.
Breaking Benjamin issued their third album, Phobia, in August 2006 before heading out on a nationwide headlining trek. The album featured new drummer Chad Szeliga and was spearheaded by the single "The Diary of Jane," which gained radio airplay and helped the album debut at number two on the Billboard charts. Phobia was reissued that fall with additional bonus tracks, while the band continued touring alongside Godsmack. After the tour, Breaking Benjamin dove back into the studio to begin work on their fourth full-length. The resulting Dear Agony, fueled by first single "I Will Not Bow," arrived in the summer of 2009. More touring followed, including legs with Three Days Grace and Nickelback, before Burnley announced a hiatus due to persistent health issues. Ensuing legal disputes within the band led to Fink and Klepaski being fired just before a collection, Shallow Bay: The Best of Breaking Benjamin, was released in 2011. Szeliga exited the band in 2013.
The following year, Burnley confirmed that Breaking Benjamin would continue as a quintet, and in June of 2015 they returned with their first album of new material in six years, Dark Before Dawn. The comeback effort featured the lineup of Burnley (who also produced), guitarists Jasen Rauch and Keith Wallen, bassist Aaron Bruch, and drummer Shaun Foist. While the lead single, "Failure," cracked the Billboard Hot 100 and hit number one on the Mainstream Rock Songs chart, the album became their first American chart-topper. While still touring behind Dark Before Dawn, Breaking Benjamin recorded their sixth effort, Ember, which arrived in 2018. Debuting on the charts at number three, the effort included the singles "Red Cold River," "Feed the Wolf," and "Blood."
Dee Snider & Vixen
Friday, September 13th, 2019 8:00 PM Inn of the Mountain Gods, Mescalero
Dee Snider rose to fame in the '80s as the lead singer and songwriter of the heavy metal band Twisted Sister. With chart-topping songs such as "We're Not Gonna Take It" and "I Wanna Rock," he earned the ranking of one the Top 100 Metal Vocalists of All Time by Hit Parader.
Over the years, Snider has written hits songs across many genres of music, which have been covered by major artists all over the world. In 1998, he wrote the song "The Magic of Christmas Day (God Bless Us Everyone) which was recorded and made famous by Celine Dion.
But his talents far exceed the music scene. He has starred in several reality TV shows, including appearances in three seasons of Celebrity Apprentice; Gone Country with John Rich; MTV's Rock The Cradle with his son Jesse; Growing Up Twisted, an A&E series featuring the entire Snider family and their Long Island lifestyle; ABC's Celebrity Wife Swap, and Celebrity Holiday Homes.
Don't miss the iconic all-female hard rock band Vixen. Rising to fame in the '80s, the group has sold over a million albums throughout their impressive career.
Vixen was founded in St. Paul, Minnesota by guitarist Jan Kuehnemund. Eventually, she headed for Hollywood with vocalist Janet Gardner, drummer Roxy Petrucci and bassist Share Pedersen (Ross).
The group quickly built their reputation playing the infamous Sunset Strip and signed their first major label deal with EMI. Vixen's first hit single "Edge of a Broken Heart" then climbed the Billboard charts fueled by its heavy video rotation on MTV. Their self-titled freshmen LP garnered two more hits with "Crying and "Love Made Me", which both charted on the Billboard hot 100 top 40. However, it was the group's live performances opening for the Scorpions, Ozzy and Bon Jovi that pushed them into the spotlight.
The group disbanded in 1991 allowing the group members to focus on their own independent projects. In 1997, Gardener and Petrucci released "Tangerine" under the Vixen name. Kuehnemund reformed the group in 2002 with vocalists Jenna Sanz-Agero, bassist Lynn Louise Lowrey and drummer Kat Kraft. They went on to tour and release "Live and Learn" and "Extended Versions."
Sadly, Kuehnemund was diagnosed with cancer just days before announcing the long-awaited reunion of the four original band members. She passed away in October 2013.
Eli Young Band
Saturday, September 14th, 2019 *;00 PM Inn of the Mountain Gods, Mescalero
The Eli Young Band has always been unique in modern Country music – a true band of brothers who play their own instruments, write their own songs and cling fast to their Texas roots. Now, they're bringing their chart-topping hits to Inn of the Mountain Gods on Saturday, September 14.
Mike Eli formed the band with guitarist James Young, bassist Jon Jones and drummer Chris Thompson in 2000 while they were attending the University of North Texas.
Over their career, the band has had three #1 singles: "Crazy Girl," "Even If It Breaks Your Heart" and "Drunk Last Night." Their last album 10,000 TOWNS ranked #1 on the Billboard Top Country Albums chart, landed a coveted Top 5 spot on the Billboard 200 and claimed the top spot on the iTunes Country Albums chart. Their hit singles were also awarded Billboard's #1 Country Song of the Year and ACM Song of the Year, in addition to garnering Eli Young Band numerous nominations from GRAMMY, CMA, CMT, ACA and Teen Choice Awards.
The talented group has toured with many other big-name country artists, including Toby Keith, Kenny Chesney, Rascal Flatts, Tim McGraw, Jason Aldean, Darius Rucker and Dave Matthews Band.
Florida Georgia Line-Can't Say I Ain't Country Tour
Saturday, September 14th, 2019 7:00 PM Isleta Amphitheater
Keepin' it country, Florida Georgia Line are headed to Isleta Amphitheater on the Can't Say I Ain't Country Tour! The tour supports their hot new album of the same name, which sees the duo stepping away from their signature "bro-country" production and stripping things back to a more classic sound, and will feature Dan and Shay & Morgan Wallen in support!
Upon graduating from Belmont University, where they met in 2008, Tyler Hubbard and Brian Kelley decided to embark on a music career, giving themselves two years to succeed. The guitar and vocal duo formed Florida Georgia Line, originally a covers outfit, and signed with Nickleback producer Joey Moi's label Big Loud Mountain Records in 2011. The following year they released "Cruise", their debut single, which was a huge hit for the pair, breaking two major sales records. The song was downloaded over seven million times, which made it the first ever Diamond-certified country song and, until Sam Hunt's "Body Like a Back Road" claimed the title in 2017, it was the best-selling digital country song of all time, holding its number one position for 24 weeks. The duo is credited with originating the "bro-country" genre. Can't Say I Ain't Country, their fourth studio album, is released in 2019.
John Fogerty
Saturday, September 14th, 2019 8:00 PM Santa Fe Opera Highway 285 N, Santa Fe
With a career spanning more than 50 years, John Fogerty is hailed as one of the most influential musicians in rock history, known for creating the soundtrack of a generation. As co-founder of Creedence Clearwater Revival, the group's chief musical architect, and as a solo artist, Fogerty's works rank as some of the most influential in American music history. As the writer, singer and producer of numerous classic hits including 'Born on the Bayou', 'Green River', 'Proud Mary', and 'Bad Moon Rising', Fogerty has been honored as one of the 100 Greatest Guitarists, 100 Greatest Songwriters, and 100 Greatest Singers by Rolling Stone. Earning induction to the Rock and Roll Hall of Fame, Songwriters Hall of Fame, and Baseball Hall of Fame, he is also a New York Times best-selling author for his memoir, Fortunate Son: My Life, My Music.
John Fogerty's fervent vocals and modernized rockabilly songs built on his classic guitar riffs made Creedence Clearwater Revival the preeminent American singles band of the late 1960s and early 1970s. The Fogerty brothers were raised in Berkeley, where John studied piano and at the age of 12 got his first guitar. He met Cook and Clifford at the El Cerrito junior high school they all attended.
CCR's rough-hewn rockers often dealt with political and cultural issues, and the quartet appeared at the Woodstock Festival. Creedence had seven major hit singles in 1969 and 1970, including "Bad Moon Rising" (Number Two, 1969), "Green River" (Number Two, 1969), "Fortunate Son" (Number 14, 1969), "Down on the Corner" (Number Three, 1969), "Travelin' Band" (Number Two, 1970), "Up Around the Bend" (Number Four, 1970), and "Lookin' Out My Back Door" (Number Two, 1970).
Not surprisingly, John Fogerty's solo pursuits have attracted the greatest attention. Immediately after the breakup he released a bluegrass/country album, The Blue Ridge Rangers, on which he played all the instruments. Two songs, the Hank Williams classic "Jambalaya (On the Bayou)" and "Hearts of Stone," made the Top 40. Nearly three years passed before his next LP, another one-man show titled John Fogerty. It sold poorly, and his next album, to be called Hoodoo, was rejected by Asylum Records. Fogerty and his family retired to a farm in rural Oregon. Except for two brief Creedence reunions he was not heard from for 10 years.
He emerged with Centerfield (Number One, 1985), a typically simple, tuneful collection that sold 2 million copies and produced hit singles in "The Old Man Down the Road" (Number 10, 1985), "Rock and Roll Girls" (Number 20, 1985), and "Centerfield" (Number 44, 1985). "Old Man" and another song from the album, "Zanz Kant Danz," landed Fogerty in legal trouble however. The latter, a thinly veiled attack against Fantasy owner Saul Zaentz ("Zanz can't dance but he'll steal your money"), led Zaentz to sue for $142 million, not only over that song, but over "Old Man": Fantasy claimed the song plagiarized the music of the 1970 CCR B side "Run Through the Jungle." In 1988 a jury ruled in Fogerty's favor; six years later the Supreme Court ordered Fantasy to reimburse Fogerty for over $1 million in lawyers' fees.
For years Fogerty refused to perform CCR songs live; he'd had to surrender his artist's royalties on them to get out of his Fantasy contract in the '70s. But during a July 4, 1987, concert for Vietnam veterans in Washington, DC, he broke his boycott, singing eight Creedence classics.
Dwight Yoakam with Special Guest Sim Balkey-A Benefit for the Witter Bynner Foundation for Poetry
Tuesday, September 17th, 2019 7:30 PM Santa Fe Opera Highway 285 N, Santa Fe
This show is a benefit for the Witter Bynner Foundation for Poetry. The foundation promotes poetry in American culture and encourages grant proposals that expand awareness of the positive effects of poetry on society. Contributions help promote creative uses of poetry in New Mexico and beyond.
Dwight Yoakam has sold more than 25 million albums worldwide, and he is a 21-time-nominated, multiple Grammy Award winner. He has 12 gold albums and 9 platinum or multi-platinum albums, with five of those albums topping Billboard's Country Albums chart and another 14 landing in the Top 10. Nearly 40 of Yoakam's singles have charted on Billboard, with 14 peaking in the Top 10. He is also the recipient of the Artist of the Year award from the Americana Music Association, the most prestigious award offered by the organization.
In 2016, Yoakam released his bluegrass album Swimmin' Pools, Movie Stars… on Sugar Hill Records. Featuring a band of bluegrass luminaries, this album boasts a collection of reinterpreted favorites from his catalogue, as well as a cover of Prince's "Purple Rain." Produced by nine-time Grammy winner Gary Paczosa (Alison Krauss, Dolly Parton), Jon Randall (songwriter of "Whiskey Lullaby"), and Yoakam himself, and mixed by Chris Lord-Alge, this album reflects the love for bluegrass music that Yoakam developed at an early age in Kentucky and that has inspired him for many years thereafter.
In addition to his musical career, Yoakam is a formidable film and television actor who has appeared in over 40 feature films, including "Sling Blade" and "Panic Room." In 2016, he recurred in David E. Kelley's Amazon series "Goliath." Recently, he appeared in director Steven Soderbergh's film "Logan Lucky," with Channing Tatum and Daniel Craig. Yoakam is capable of seamlessly melting into his roles and impressively standing toe-to-toe with some of the world's top thespians over the course of his storied and successful acting career, includin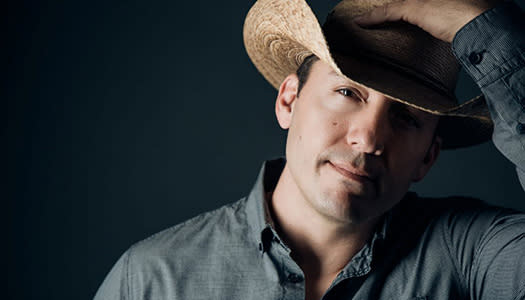 g Jodie Foster, Tommy Lee Jones, Jared Leto, Forest Whitaker, and Matthew McConaughey.
Sim Balkey, New Mexico's rising star, is a musical genius when it comes to telling stories through melody and lyric. Drawing vocal inspiration from the likes of Justin Moore and Gary Allen, he's created his own sound, putting a modern twiston traditional country music that he describes as "George Strait vocals over an Eric Church track."
While playing nearly 100 shows a year, Balkey puts the same energy into his live shows as he does writing his music. "Our shows are like taking our home, putting it in front of people and offering it up. We try to make real connections everywhere we go, because the fans are what keep us going; it's an amazing feeling to know that they appreciate what we do. People walk in as fans, and walk out as family."
Iron Maiden
Thursday,September 19th, 2019, Isleta Amphitheater, Albuquerque
Iron Maiden fans, rejoice!! After a ferociously well-received run in Europe, The Legacy Of The Beast tour is coming to North America – headed to the to Isleta Amphitheater, Albuquerque, on Thursday 19th September 2019!!
Iron Maiden live performances are always something spectacular, but this tour, modelled after the Iron Maiden mobile game "The Legacy Of The Beast," promises to be something truly extraordinary. Iron Maiden fans can hardly wait, after hearing reports of what the new show is all about, to see it with their own eyes!!
"We're excited to return to North America and share the 'Legacy Of The Beast' tour with all our friends there!" Bruce Dickinson said in a press release, and went on to talk about the elaborate technical nature of the show itself. "We've got all kinds of crazy things going on, including a replica Spitfire plane dominating the stage during 'Aces High', tons of pyro, a giant Icarus, muskets, claymores and some truly marvellous flame-throwers which I have a hell of a lot of fun with, as you will see! And, of course, we have Eddie, as you've never seen him before, and absolutely loads of other surprises."
It's a wild thing to say, but we think it just mignt be true – that this is going to be the biggest and best Iron Maiden tour EVER!! Whatever you do, you've got to be in that crowd – so get your tickets ASAP, while you still have the chance!!
Peter Frampton-The Final Farewell Tour
Tuesday, September 24th, 2019 7:30 PM Sandia Resort, Albuquerque
Peter Frampton remains one of the most celebrated artists in rock history. At age 16, he was lead singer and guitarist for British band The Herd. At 18, he co-founded one of the first supergroups, seminal rock act Humble Pie. His session work includes collaborations with such legendary artists as George Harrison, Harry Nilsson, David Bowie, Jerry Lee Lewis, Ringo Starr, John Entwistle, Mike McCready and Matt Cameron (Pearl Jam), among many others.
Frampton has appeared as himself in television shows "The Simpsons" and "Family Guy." He also served as technical advisor on Cameron Crowe's 2000 film Almost Famous as well as appearing in it and writing songs for the soundtrack. In 2007 he won the Grammy Award for "Best Pop Instrumental Album" for Fingerprints and in 2014 was inducted into the Musicians Hall of Fame.
Frampton has toured with the likes of David Bowie, Stevie Nicks, Greg Allman, Ringo Starr, Lynyrd Skynyrd, Cheap Trick, Steve Miller Band, Bill Wyman's Rhythm Kings, and many others. Additionally, he took Peter Frampton's Guitar Circus on the road for two years with special guests B.B. King, Buddy Guy, Vince Gill, Larry Carlton, Robert Randolph, Don Felder (formerly of The Eagles), Dean DeLeo (Stone Temple Pilots), Kenny Wayne Shepherd, Sonny Landreth, Robert Cray and Roger McGuinn (the BYRDS).
He recently celebrated the 42nd anniversary of his fifth solo album, Frampton Comes Alive!, which remains one of the top-selling live records of all time, with over 17 million copies sold worldwide.
Rascal Flatts
Friday, October 4th, 2019 8:00 PM Sandia Resort Amphitheater, Albuquerque
One band. Ten albums. Sixteen Number One hits. Over 23 million records and 10 million tickets sold.
With statistics like that, the numbers pile up so high it's easy to get lost on top of the heap and forget why you wanted to be there in the first place. But not Rascal Flatts. Time and success have only put them closer to their core on Back to Us, their tenth LP that's both a return to form and a proclamation of everything that this trio has come to represent over nearly two decades. And that's expert musicianship, razor-sharp vocals and songs that have shaped lives, loves and the genre of country music itself. They've won over 40 awards, graced stages around the world and put time into charity organizations that have touched so many lives. But when it came to make their tenth album, they decided to focus on their roots, letting DeMarcus take the primary production reigns, anchored by Rooney's world class guitar work. And not only did they pick the best songs and work with the best songwriters, they had a hand in writing many of the tracks themselves. That approach is just one of the reasons the music of Rascal Flatts has become a part of the story – those nuptials, graduations, family road trips – of so many.
Back to Us is loaded with those moments that will weave themselves forever into the fabric of the lives of their fans. "I Know You Won't," a gorgeous piano-based ballad whose intro conjures up John Lennon's "Imagine," is sure to become a timeless melody for anyone facing heartbreak – and a reminder of how LeVox's voice is not only one of the best in the genre, but beyond. "Love What You've Done With the Place" could be a bride and groom's first dance and "Dance," the moment when they kick of the wedding shoes and get down. And the album's gorgeous closing anthem, "Our Night To Shine," with its spine-tingling chorus, could be as poignant at a prom or on the ear buds of someone out for a run or a job interview, proving that Rascal Flatts have a way of transcending generations like few others. Back To Us is the follow-up to Rewind, the band's fourth album for Big Machine Records, which gave them their 15th and 16th No. 1 hits with the progressive title cut "Rewind" and the undeniably infectious "I like The Sound Of That." With tracks produced by both Jay DeMarcus and Howard Benson, they pushed their music to innovative places under the leadership of Big Machine Records President/CEO Scott Borchetta.
Rascal Flatts is also proud of the charity work they have been able to engage in over the years, whether in supporting music education in public schools or raising almost $4 million for Monroe Carell Jr. Children's Hospital at Vanderbilt where the Rascal Flatts Pediatric Surgery Center was named in recognition of the trio's long-standing involvement, which also includes an annual fundraising dinner. The trio's most recent endeavor is working with the Make A Wish Foundation and NFL quarterback's Tim Tebow Foundation's "Night to Shine" experience, which hosts proms around the world for special needs students. It's something they look forward to doing as they support Back to Us, and even put a memento on the record itself: that striking chorus on "Our Night to Shine" features participants from the Vanderbilt Kennedy Center for Excellence in Developmental Disabilities.
Available May 19th, the ten songs of Back to Us will be available through standard retailers, with an extra three tracks exclusively through Amazon. And seventeen years from where they began, it's a sonically thrilling, heart-moving, genre-propelling proclamation that Rascal Flatts are here to stay. They may have mastered their art, but they're still singing and playing with the same, immovable passion.
Stone Temple Pilots
Saturday, October 5th, 2019 8:00 PM Route 66 Casino, Albuquerque
Stone Temple Pilots are reborn on the band's latest – Stone Temple Pilots (2018). It's the group's seventh studio album since its 1992 debut, but the first to feature new singer Jeff Gutt.
The band's founding members – Dean DeLeo, Robert DeLeo and Eric Kretz – officially welcomed the Detroit native to STP last year after conducting an 18-month-long search for its third singer. Dean DeLeo says they wanted someone who had the vocal range to do the catalog justice, as well as the confidence and creativity to carve out a new path forward with the band. "We got our guy," he says.
Soon after, the newly minted quartet assembled in Los Angeles with engineer Ryan Williams at Robert DeLeo and Eric Kretz's studios to begin writing and recording STP's first album in eight years. Gutt moved quickly, crafting melodies and writing lyrics for tracks the band had finished, and collaborating with them on new music. Robert DeLeo says: "What impressed all of us is how he lets the song dictate his direction instead of the other way around." Kretz adds: "The chemistry was there from the start…We ended up finishing 14 songs, which is the most that Stone Temple Pilots has ever recorded for an album."
Despite being one of the best-selling bands of the 1990s with platinum records and a Grammy® to its credit, Dean DeLeo says, "We are thrilled about what lies ahead. The best way for us to honor our past is to keep making new music."
The band does just that on Stone Temple Pilots (2018). The first single "Meadow" and "Never Enough" channel the gritty guitars and swaggering rhythms that STP perfected on Core (1992), Purple (1994) and No. 4 (1999). "Roll Me Under" glides along a nimble bass line before slamming into the chorus, where Gutt's muscular baritone digs in.
Elsewhere on the album, the band tempers that unbridled aggression with a willingness to take the kinds of musical risks that enriched albums like Tiny Music… Songs From the Vatican Gift Shop (1996) and Stone Temple Pilots (2010). On "Thought She'd Be Mine," Gutt laments a lost love accompanied by a kaleidoscope of swirling guitars that slowly dissolve into a sparkling coda.
The dreamy vibe continues on "The Art of Letting Go," a wistful ballad anchored by Gutt's heartfelt lyrics and haunting melody. It also happens to be the first song all four members wrote together. "Dean was messing around with some chords on an acoustic and I started to sing along," Gutt recalls. "All of a sudden, the pieces fell into place and we had a song. That experience truly helped us gel as a band."
This year, STP will begin writing the next chapter in its storied career with a new album and the group's first North American tour since 2015. "It feels so good to put the band back on the tracks, and we can't wait to get out there and see all of you," Dean says.
Buffy Sainte Marie
Thursday, October 10th, 2019 7:30 PM Lensic Performing Arts 211 West San Francisco St, Santa Fe
Buffy Sainte-Marie is touring constantly, and coming off her critically acclaimed, award-winning 2015 album Power in the Blood, nobody could ever accuse the Academy Award-winning songwriter of taking it easy. Since her groundbreaking debut, 1964's It's My Way!, the Cree singer-songwriter has been a trailblazer and a tireless advocate, an innovative artist, and a disruptor of the status quo.
Sainte-Marie has spent her whole life creating, and her artistry, humanitarian efforts, and Indigenous leadership have made her a unique force in the music industry. In 1969, she made one of the world's first electronic vocal albums; in 1982 she became the only Indigenous person to win an Oscar; she spent five years on Sesame Street where she became the first woman to breastfeed on national television. She's been blacklisted and silenced. She's written pop standards sung and recorded by the likes of Janis Joplin, Elvis Presley, Donovan, Joe Cocker and Jennifer Warnes. She penned "Universal Soldier," the definitive anti-war anthem of the 20th century. She is an icon who keeps one foot firmly planted on both sides of the North American border, in the unsurrendered territories that comprise Canada and the USA.
There's still work to be done, and that work is Medicine Songs. The nineteen songs in this collection are about the environment, alternative conflict resolution, Indigenous realities, greed, and racketeering. It features a brand new politically charged rocker, "The War Racket," that slinks and pounds as Sainte-Marie sing-speaks wisdom like, "You pretend it's religion, like there's no one to blame/ for the dead and impoverished in your little patriot game." There are new recordings of some of the most insightful songs Buffy's ever written, like the decades-spanning, rock 'n' roll reportage "Bury My Heart at Wounded Knee," or the first powwow rock song, "Starwalker," an anthemic celebration of Indigenous leadership. There are timeless protest classics like "Universal Soldier," "Now That the Buffalo's Gone," and "Little Wheel Spin and Spin," as well as forgotten gems that were simply ahead of their time when first released, like the shimmery, eye-opening "Priests of the Golden Bull," and the chillingly prescient "Disinformation."
But this isn't an album of just protest songs. Sainte-Marie doesn't sugarcoat the truth, nor does she shy away from hard realities, but Medicine Songs is never overwhelming or oppressive. Rather than making us feel smaller, sadder or more cynical, Buffy Sainte-Marie makes us feel stronger and more capable of seeing the world around us clearly. Part rhythmic healing, part trumpeting wakeup call, Medicine Songs is the soundtrack for the resistance.
Las Cruces Country Music Festival
Friday- Sunday, October 11th-13th, 2019, Las Cruces
Blues Skies. Country Stars. Put your party boots on and get ready to kick-it at the Las Cruces Country Music Festival featuring three days of food, fun and country music guaranteed to rock your soul. Now in its seventh year, the festival features heritage and up-and-coming country acts straight from Nashville.
The 7th Annual Las Cruces Country Music Festival returns to the City of Crosses for another legendary weekend of country fun this October 11, 12, & 13 and the star-studded lineup is here.
The Festival kicks off on Friday, October 11 with Main Stage acts: Big & Rich with Cowboy Troy, Casey Donahew, and Frank Ray. The Friday night trio has accounted for dozens of country hits and awards including Big & Rich's "Save A Horse (Ride a Cowboy)", "Lost in This Moment", "Wild West Show", "That's Why I Pray", "Holy Water" and many more.
Donahew's hits include "White Trash Story," "Double Wide Dream," and "One Star Flag" among many others. Former Las Cruces Police Officer and recent national USA television REAL Country contestant Frank Ray is coming home to Las Cruces. Ray's Texas Country chart hits have included "Every Time You Run" and "The Drive".
On Saturday night, the festivities continue with country stars Gretchen Wilson, Ronnie Milsap, and Jessie G. Gretchen Wilson, a Grammy Award-winning recipient, has charted country hits like "Redneck Woman", "Here for the Party", "All Jacked Up" and several others. Six-time Grammy Awards winner and Country Music Hall of Fame inductee Ronnie Milsap had success in the 1970s and 1980s and is recognized as an influential "crossover" artist incorporating sounds of R&B, pop, and rock into his country music. Milsap has had an impressive thirty-one #1 hits on Country radio from 1973 to 1989.
Milsap's hits include "It Was Almost Like a Song", "Lost in the Fifties Tonight", "Stranger in my House", and an ode to the area from where he hails "Smokey Mountain Range" among others.
Sunday will feature regional artists, as well as a performance by the First Female Artist to perform with Mariachis on the Grand Ole Opry, Stephanie Urbina Jones and the Honky Tonk Mariachis. Stephanie Urbina Jones's country-meets mariachi-meets-Latin hits have included "I Wanna Dance with You", "Walking After Midnight" and "He Reminds Me of Texas". Urbina Jones has also received wide acclaim for a phenomenal rendition of Dolly Parton's hit "Jolene".
Over on the Second Stage, local and regional favorites will keep the music going in between acts. In addition to all the great music, the Festival will feature activities for the entire family including food and drinks, vendors, and a free kids' area.
The three-day-long country music celebration developed and produced by Visit Las Cruces and the City of Las Cruces features live country music on two stages. Celebrating its seventh year, the Festival has established itself as one of Las Cruces and New Mexico's premier events. Notable past acts have included Dwight Yoakam, Travis Tritt, Kacey Musgraves, Kenny Rogers, Lee Ann Womack, Randy Houser, Frankie Ballard, Sawyer Brown, Eli Young Band, Nitty Gritty Dirt Band, Rick Trevino, Dustin Lynch, The Swon Brothers, Charlie Daniels Band, Casey James, Little Texas, Bri Bagwell, Cassadee Pope, Brennin and James Wesley among others.
The festival will be held at the Hadley Sports Complex for the second year in a row. Gates open at 5 pm on Friday, 4 pm on Saturday and 11 am on Sunday.
Tickets are on sale online at www.LasCrucesCountryMusic.com and in person at Visit Las Cruces. Single day passes for Friday or Saturday are $40, Sunday single day passes are $10, and Weekend Passes are $80. Kids 12 and under get in free with general admission. VIP passes are $150, which include a Thursday night VIP party and VIP seating on Friday and Saturday night. Kids 3 and under get in free with VIP passes. Prices will go up at the gate, so get your tickets early.
Members of the military, senior citizens, City employees, and students are offered a $5 off discount on day passes, and $10 off weekend passes when they purchase tickets at the Visit Las Cruces office at 336 S. Main Street. Limit one per person with valid IDs.
Acts subject to change.
For more information about the Festival, sponsorship opportunities, and vendor applications, visit www.LasCrucesCountryMusic.com or call 575-541-2444.
Oh Solo Wainwright: An Evening with Rufus Wainwright with Robert Ellis
Friday, October 11th, 2019 7:30 PM Lensic Performing Arts 211 West San Francisco St, Santa Fe
Rufus Wainwright, one of the great male vocalists, composers, and songwriters of his generation, has released eight studio albums, three DVDs, and three live albums. He has collaborated with artists ranging from Elton John, David Byrne, Robbie Williams, Mark Ronson, Joni Mitchell and Burt Bacharach. His album Rufus Does Judy, recorded at Carnegie Hall in 2006, was nominated for a Grammy.
Rufus celebrated the 400th anniversary of Shakespeare's death with the release of his album Take All My Loves: 9 Shakespeare Sonnets on Deutsche Grammophon worldwide in 2016.
His acclaimed first opera, Prima Donna, premiered at the Manchester International Festival in July 2009 and has since been presented in London, Toronto and BAM in New York. In 2015, Deutsche Grammophon released a studio recording of the opera recorded with the BBC Symphony Orchestra. Now fully established as a composer of operas, Rufus was commissioned by the Canadian Opera Company to write his second opera, based on the story of the Roman Emperor Hadrian and Antinous. That opera, Hadrian, premiered in Toronto in 2018.
Because Robert Ellis and his band were fluent in honky tonk and capable of burning through dozens of George Jones standards on any given night, he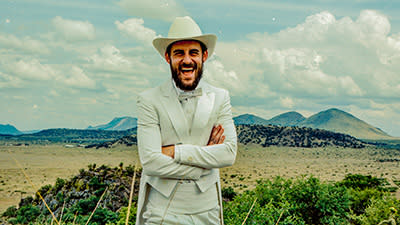 could have found his boots set in concrete. He has instead over the course of now four albums done his best to set wide parameters for his musical expression, befitting a guy from a state nearly 800 miles from one end to the other.
Had we paid more attention, we might've seen the Texas Piano Man coming with his white tuxedo and bouquet of yellow roses to hand out to fans. Maybe we made some assumptions about him. After all, Robert Ellis traveled the world for a few years, playing songs and pouring sweat each night into the unforgiving fabric of a lapis-colored western suit with Titan rockets embellishing the sleeves and a space suit-clad Buzz Aldrin standing on the flaps. If rhinestones were truly stars, the stages wouldn't have needed lights.
Something inside wanted out. Or as one of his bandmates put it: Ellis had to create a character in order to finally be himself on stage.
The Isley Brothers-60th Anniversary Tour
Saturday, October 12th, 2019 8:00 PM Islet Resort, Albuquerque
From the Fifties onward, the Isley Brothers have been a musical institution whose prolific career has explored the musical intersection of gospel, R&B, rock, soul, funk and disco.
The period of 1959 to 1962 was a creatively fruitful one for the Isleys that yielded such staples of the rock and soul canon as "Respectable" (later a hit for the Outsiders), "Nobody But Me" (re-cut in a Top 10 version by the Human Beinz) and "Twist and Shout" (an enduring R&B classic recorded by the Beatles and played by countless cover bands). Throughout the Sixties, the Isleys recorded for a variety of labels, including RCA, Atlantic, Scepter/Wand, United Artists, their own T-Neck and Motown's Tamla subsidiary. Their brief stay at the latter yielded the melodic soul classic "This Old Heart of Mine," written and produced by the Motown production team of Holland-Dozier-Holland. As a historical footnote, a pre-psychedelic Jimi Hendrix played guitar for the Isley Brothers in 1964, and his style can be heard in the playing of younger brother Ernie Isley, who joined the group at the end of the decade.
Throughout the Seventies, the Isley Brothers' rock-disco fusion—driven by a propulsive beat, Ernie Isley's snaky funk guitar lines and the smooth, sinuous vocal blend of the three elder Isleys—generated considerable crossover appeal. The Isleys took the novel approach of giving a hardcore R&B treatment to rock songs such as Seals and Crofts' "Summer Breeze" and Stephen Stills' "Love the One You're With." The group also connected with originals such as the unrelenting, funky "Fight the Power," "The Pride," "Take Me to the Next Phase" and "I Wanna Be With You"—all of them Number One R&B hits. On the quieter side, the Isleys recorded a number of sexy, seductive ballads such as "Don't Say Goodnight (It's Time for Love)" and "Between the Sheets."
The mid-Eighties brought changes to the Isley Brothers' platinum empire. The younger band members struck out on their own as Isley-Jasper-Isley in 1984. Two years later, O'Kelly suffered a fatal heart attack. Remaining members Ronald and Rudolph Isley continued as a duo. In 1990 Ronald Isley returned to the charts with a Top 10 remake of "This Old Heart of Mine," sung as a duet with Rod Stewart.
In 1991 Ernie Isley and Marvin Isley reunited and recorded the album Tracks of Life, which was released in 1992. That same year, the Isley Brothers were inducted into the Rock and Roll Hall of Fame by Little Richard. In 1996 they recorded Mission to Please, which became the group's first million-selling album in thirteen years. In 2001 Ronald and Ernie recorded Eternal, which sold 2 million copies.
On June 6, 2010, Marvin Isley died of complications from his diabetes. Ronald and Ernie have continued to perform together.
Judy Collins
Sunday, November 3rd, 2019 7:00 PM National Hispanic Cultural Center, 1701 4th St, Albuquerque
Judy Collins has inspired audiences with sublime vocals, boldly vulnerable songwriting, personal life triumphs, and a firm commitment to social activism. In the 1960s, she evoked both the idealism and steely determination of a generation united against social and environmental injustices. Five decades later, her luminescent presence shines brightly as new generations bask in the glow of her iconic 50-album body of work, and heed inspiration from her spiritual discipline to thrive in the music industry for half a century.
The award-winning singer-songwriter is esteemed for her imaginative interpretations of traditional and contemporary folk standards and her own poetically poignant original compositions. Her stunning rendition of Joni Mitchell's "Both Sides Now" from her landmark 1967 album, Wildflowers, has been entered into the Grammy Hall of Fame. Judy's dreamy and sweetly intimate version of "Send in the Clowns," a ballad written by Stephen Sondheim for the Broadway musical "A Little Night Music," won "Song of the Year" at the 1975 Grammy Awards. She's garnered several top-ten hits and gold- and platinum-selling albums. Recently, contemporary and classic artists such as Rufus Wainwright, Shawn Colvin, Dolly Parton, Joan Baez, and Leonard Cohen honored her legacy with the album Born to the Breed: A Tribute to Judy Collins.
Judy Collins, now 80, is as creatively vigorous as ever, writing, touring worldwide, and nurturing fresh talent. She is a modern day Renaissance woman who is also an accomplished painter, filmmaker, record label head, musical mentor, and an in-demand keynote speaker for mental health and suicide prevention. She continues to create music of hope and healing that lights up the world and speaks to the heart.
Melissa Etheridge 
Saturday, November 9th, 2019 8:00 PM Isleta Resort Casino, Albuquerque
Melissa Etheridge is one of rock music's great female icons. Her critically acclaimed eponymous debut album was certified double platinum. Etheridge's popularity built around such memorable songs as "Bring Me Some Water," "No Souvenirs" and "Ain't It Heavy" for which she won her first Grammy for Best Female Rock Vocal. Etheridge hit her commercial and artistic stride with her fourth album, Yes I Am, featuring the massive hits "I'm the Only One" and "Come to My Window," a searing song of longing that brought her a second Grammy. The six times platinum album spent more than two and a half years on the album chart. Etheridge is also an Oscar winner for Best Original Song in 2007. In 2011 Melissa made her Broadway debut as St. Jimmy in Green Day's rock opera, American Idiot, where she replaced Billie Joe Armstrong for one week, and received a star on the Hollywood Walk of Fame. Etheridge is scheduled to release MEmphis Rock and Soul, a new album honoring Stax Records, in fall of 2016. She recently completed recording at Royal Studios in Memphis on what will be her first album since 2014's critically lauded This Is M.E.
On June 20, 2016, Etheridge released a song called "Pulse." The singer wrote the song in reaction to the mass shootings that took place in Orlando on June 12, 2016. As she told Rolling Stone, "We want to try to make sense. We want to try to heal. We want to bring some meaning, some purpose. We also want to put it down forever in history. That's how I'm coping." All proceeds from the sale of "Pulse" will benefit Equality Florida, the states largest LGBT civil rights organization.