Some of the world's top performers visit the Land of Enchantment, often beginning or ending their tours here. It's a place where artists come to spend some down time between tour dates, often lingering for a few days to relax or record before moving on to the next city.
Some of the top name acts on earth are making their way through New Mexico including  Snoop Dogg, Lee Brice, Riki Lee Jones, Kim Ritchie, Kansas,  Slipknot, Tower of Power, War, The Mavericks, Sugarland, Foreigner, Flo Rida, Pitbull, Brad Paisley, The Brothers Osborne, The Gatlin Brothers, Boyz II Men ,En Vogue, Korn with Alice in Chains, Little Big Town,  Steve Miller, Marty Stuart, Charlie Pride, Shenandoah, Trace Atkins,  Sting, Leo Kottke, Jason Aldean,  Kiss, Breaking Benjamin, Slayer, Styx, REO Speedwagon, Iron Maiden, Bela Fleck,  Patti griffin, Mary J Blige, Nas, Heart, Joan Jett, Rob Thomas, Dee Snider, Eli Young Band, Peter Frampton, Rufus Wainright, Buffy Sainte Marie, Judy Collins, Rascal Flatts, The Isley Brothers, Melissa Etheridge and many more. New acts are being added everyday.
If you're a fan(atic), following your favorite band on tour, there is no better place to do it than the New Mexico. We have great venues, ranging from the historic to the modern and every one of them an intimate experience. Accommodations are plentiful and the weather is great. Why go to a sold out stadium show and pay a fortune for cheap seats a half mile away when you an get up close and personal with your favorite band here in a 2000-5000 seat venue? Tickets are almost always available, airfares are low and the views are spectacular. 
ZooMusic presents-The Steep Canyon Rangers
Friday, June 21st, 2019 7:00 PM Albuquerque Biopark Zoo, Albuquerque
With OUT IN THE OPEN, Steep Canyon Rangers affirm their place as one of the most versatile and idiosyncratic bands in all of contemporary American music. The GRAMMY® Award-winning, North Carolina-based sextet has spent nearly two decades bending and shaping the bluegrass aesthetic, wedding it to elements of pop, country, folk rock, and more to create something original and all their own. OUT IN THE OPEN is perhaps Steep Canyon Rangers' bravest excursion thus far, transcending bluegrass while in many ways getting closest to the genre's true form thanks to producer Joe Henry's very traditional approach towards recording.
Steep Canyon Rangers have been expanding the parameters of bluegrass since coming together in 2000. Since then, the genre-defying band has developed a remarkable catalogue of original music – predominantly co-written by Sharp and bassist Charles R. Humphrey III – that links them to the past while at the same time, demonstrates their ambitious intent to bring string-based music into contemporary relevance.
With that goal in mind, Steep Canyon Rangers have in recent years begun collaborating with some of Americana's most distinctive producers, working with top studio hands like Larry Campbell (2013's TELL THE ONES I LOVE) and Jerry Douglas (2015's RADIO) to take newfangled routes in crafting their ever-evolving approach. OUT IN THE OPEN sees the band teaming up with Joe Henry, an accomplished singer-songwriter as well as a 3x GRAMMY® Award-winning producer (Solomon Burke, Ramblin' Jack Elliott, Carolina Chocolate Drops) with a particular affinity for American roots music.
In July 2017, Steep Canyon Rangers arrived at Fidelitorium Recordings in Kernersville, NC, an intimate studio facility built, owned, and operated by legendary producer Mitch Easter (R.E.M., Let's Active). Having not previously discussed Henry's plans, the band were surprised to discover that their producer – with the invaluable help of engineer/mixer Jason Richmond – intended to record in classic fashion, with all six members singing and playing in a room with no overdubs. Though Steep Canyon Rangers had some trepidation, they promptly rose to the challenge.
"We've recorded in a circle before," Platt says, "but with baffles and other ways to isolate yourself. This record, if I stepped six inches to my left, I'd bump into the mandolin player. Six inches to my right, I'm bumping into the banjo player. Our microphones were all over each other, if you turned off my vocal mic, I was in twelve other ones. So really there was no way to fix anything, just like our live show."
Indeed, OUT IN THE OPEN was recorded completely live, with "not one overdub," says Platt. "Not one vocal, not one instrument." The organic process allowed SCR to work faster than ever before, tracking a dozen songs in just three-and-a-half fertile days. Tracks were jammed, rehearsed, played, and recorded with no time wasted, the band moving on to the next song after just a couple of hot takes.
"There's no sleight of hand," Sharp says. "It may not be straightforward but it's honest."
"What you lose in perfection," says Platt, "you gain in energy and authenticity."
Though simply recorded, OUT IN THE OPEN is richly textured and fully etched, the band's uncanny interplay and exceptional musicianship enabling them to create worlds with only the bare essentials at their disposal. "Going Midwest" was laid down in but a single take, with all of the song's power and emotion captured in real time.
"We only played it once," Platt says. "We just walked in there and played it. Joe came over the speaker and said, get in here. We went in, a couple of the guys were crying during the playback. It was special."
Steep Canyon Rangers attempted to fast finish a number of additional songs but Henry wisely advised them to call it a wrap: OUT IN THE OPEN was complete. With that, the band returned to the endless highway they call home for near 150 nights a year. Indeed, Steep Canyon Rangers are easily among the hardest working bands in any genre, anywhere, pulling double duty on their own and as collaborators with Steve Martin. Since teaming with the legendary actor-comedian-writer-banjo player in 2009, SCR has produced not one but two unique bodies of work, dual catalogues in constant development – along with their own works, the band has teamed with Martin for 2011's GRAMMY® Award-nominated RARE BIRD ALERT and 2017's THE LONG-AWAITED ALBUM, while also backing Martin's own partnership with Edie Brickell on both 2013's LOVE HAS COME FOR YOU and the sold out tour that followed (captured for posterity on 2014's STEVE MARTIN AND THE STEEP CANYON RANGERS FEATURING EDIE BRICKELL – LIVE CD/DVD).
In addition to the highly anticipated release of OUT IN THE OPEN, 2018 will also see Steep Canyon Rangers uniting with their local Asheville Symphony for a series of unprecedented live performances and the recording of yet another new album, once again pushing their increasingly distinctive music into unexpected terrain.
OUT IN THE OPEN is an undeniable milestone on Steep Canyon Rangers' ongoing creative journey, its spirited, eclectic approach recasting the myriad sounds of string-based American music in their own unique image. As they fast approach their second decade, Steep Canyon Rangers are still moving forward, as ever searching for new horizons and musical vistas.
Bela Fleck & the Flecktones
Saturday, June 22nd, 2019, 8:00 PM Taos Mesa Brewing Amphitheater, Taos
Groundbreaking banjoist/composer/bandleader Béla Fleck has reconvened the original Béla Fleck & The Flecktones, the extraordinary initial line-up of his incredible combo. Pianist/harmonica player Howard Levy is back in the fold alongside Fleck, bassist Victor Wooten, and percussionist/ Drumitarist Roy "Futureman" Wooten. Far from being a wistful trip back in time, the Grammy Award-winning quartet has been creating some of the most forward thinking music of their long, storied career. While all manners of genres come into play—from classical and jazz to bluegrass and African music to electric blues and Eastern European folk dances—the result is an impossible-to-pigeonhole sound all their own, a meeting of musical minds that remains, as ever, utterly indescribable. Simply put, it is The Flecktones, the music made only when these four individuals come together.
"There's a special thing that happens when the four of us get together and play," notes Levy. "We all have the same attitude of trying to do things that we haven't done before and coincidentally, no one else has either." One thing was certain, however. The "original" Flecktones were resolute that their reunion would not be rooted in nostalgia. The goal from the get-go was to drive the music forward to places where it might've progressed had things gone differently.
Snoop Dogg 
Saturday, June 22nd, 2019 8:00 PM Inn of the Mountain Gods, Mescalero
If hip-hop has a patron saint of smooth, it's Snoop Dogg. Born Calvin Cordozar Broadus Jr., he became one of Dr. Dre's first major finds, appearing on the producer's 1992 debut album The Chronic. Dre was also a crucial co-conspirator on Snoop's debut album, Doggystyle, on which his laid-back delivery on hits like "Gin and Juice" helped establish him as a major player in hip-hop's escalating East versus West divide. Aside from his consistent musical output, Snoop has also branched into acting with roles in Starsky & Hutch, The Wash, Training Day, and Soul Plane. Thanks to other business ventures like a marijuana media site and a reality show with Martha Stewart, he's remained highly visible beyond his hip-hop career.
Snoop Dogg's music career began in 1992 when he was discovered by Dr. Dre and featured on Dre's solo debut, "Deep Cover", and then on Dre's solo debut album, The Chronic. He has since sold over 23 million albums in the United States and 35 million albums worldwide.
Since then, Snoop Dogg has performed at music festivals, recorded numerous albums, and been featured on a number of TV shows and movies. In May of 2017, Snoop Dogg released his fifteenth studio album Neva Left . He released a gospel album titled Bible of Love on March 16, 2018.
Lee Brice with Chase Bryant & Chevel Shepard
Sunday, June 23rd, 2019 8:00 PM Inn of the Mountain Gods, Mescalero
When Lee Brice isn't selling out arenas, writing and recording songs, or building a new brand like American Born whiskey — you'll find him with his wife Sara, two young boys Takoda (10) and Ryker (4), and new daughter Trulee Nanette, who was born on June 2, 2017.
With more than 12 million in RIAA certified sales, Lee has achieved Gold and Platinum on every album and single released, with "A Woman Like You" reaching Double Platinum status.
Gold album certifications include: Love Like Crazy, Hard2Love and I Don't Dance. Single certifications include "I Don't Dance" and "A Woman Like You," with "That Don't Sound Like You" reaching double Platinum.
With well over 2 billion spins on Pandora, Lee Brice was inducted into the streaming service's 'Billionaires Club' on June 8, 2018.
The "Rumor" singer, who is now among the Top 25 most-streamed country artists of all time on Pandora, is only the second country artist behind Keith Urban to receive the Pandora Billionaire plaque and puts Lee in company with not only Urban, but legends including Johnny Cash and Fleetwood Mac, and pop phenoms such as John Legend.
Lee is a GRAMMY nominee, a CMA nominee and a double ACM award winner, and he's taken five radio singles to #1: "A Woman Like You," "Hard To Love," "I Drive Your Truck," "I Don't Dance," and "Drinking Class." Garth Brooks, Jason Aldean, Kenny Chesney and others have recorded his songs and he's performed on TV shows including NBC's Today, ABC's The Bachelor, NBC's The Voice and FOX's Miss USA 2018 (May 21).
Lee's new single "Rumor" is out now and follows "Boy," the debut song from his fourth studio album, Lee Brice(November 3, 2017).
One of the most prolific guitar players in today's class of new Country artists, 26-year-old Chase Bryant was raised in Orange Grove, TX (pop. 1,200). Bryant's grandfather played piano for Roy Orbison and Waylon Jennings. His uncles cofounded the group Ricochet. Conway, Merle, Petty, Vince, Bob Wills, Steve Wariner, Bryan Adams and more were early influences as were records by Keith Urban, Sarah Buxton and Jedd Hughes. Bryant's second consecutive hit "Little Bit of You" rose to #3 on the country radio charts. His guitar-wielding Top 10 debut single "Take It On Back" spent 15 consecutive weeks on the CMT Hot 20 Countdown, seven weeks on the GAC Top 20 Country Countdown, and was a Top 20 Most Watched Video on VEVO TV Nashville. Internationally, the single was a Top 20 hit in Canada and earned the #1 spot on Australia's CMC Countdown.
A musical maverick, Bryant, taught himself to play guitar upside down and backwards at the age of three. Fans have gotten to witness his guitar shredding across the globe on tours including Tim McGraw's SHOTGUN RIDER TOUR, Brantley Gilbert's LET IT RIDE TOUR, Kip Moore's 2016 WILD ONES TOUR and most recently Brad Paisley's WEEKEND WARRIOR TOUR in 2017. For more information visit: http://www.chasebryant.com
A New Mexico native and most recent winner of The Voice, 16 year-old Chevel Shepherd's 4'10" stature does not translate to her larger than life voice. A self- described "old soul," Shepherd covered some of the most iconic female country singers throughout her time on the show, including Loretta Lynn's "You're Lookin' At Country" and LeAnn Rimes' "Blue." After the show's finale, she released her debut single "Broken Hearts."
Rickie Lee Jones
Tuesday, June 25th, 2019 7:30 PM Kimo Theater, Albuquerque
Two-time Grammy winner Rickie Lee Jones exploded onto the pop scene in 1978 and has made a career of fearlessly experimenting with her sound and persona over 15 critically acclaimed albums. Rolling Stone magazine put her on its cover twice in two years, and "Saturday Night Live" gave her an unprecedented three songs for her second appearance. Rickie is both a character in the songs and the songwriter singing, defying convention with her sometimes brazen sexuality and the mixed bag of jazz, rock and what has come to be known as "confessional" songwriter performances.
Rickie Lee Jones is that rare musician who has transcended the singer-songwriter mantle by incorporating different radio genres from the get-go and she continues that tradition on the forthcoming album Kicks, her newest collection of songs from the great American songbook. Due out June 7, the album spans two decades (50s-70s) of pop, rock and jazz, presenting her unique and sophisticated interpretations of these songs.
It is fitting that one of the American treasures of songwriters should be comfortable with this diverse collection of the great songwriters of the 20th century–she is one of them. On Kicks, she brings emotion to sleeper album tracks like "My Father's Gun" (Elton John, 1970) and her tongue-in-cheek humor to songs like "Houston" (Sanford Clark, 1964; made famous by Dean Martin, 1965).
Kim Richey 
Wednesday, June 26th, 2019 7:30 PM Old San Miguel Chapel, 401 Old Santa Fe Trail, Santa Fe
Kim Richey is a traveler. Musically, physically, emotionally. Not merely restless or rootless, it's who she is. Willing to follow where the music leads, she's landed in Los Angeles, Nashville, London, working with a who's who of producers—Richard Bennett, Hugh Padgham, Bill Bottrell, Angelo, Giles Martin. She's attracted a coterie of top-shelf genre-definers—Jason Isbell, Trisha Yearwood, Chuck Prophet, My Morning Jacket's Carl Broemel, Wilco's Pat Sansone—for her critically-lauded projects. She has also sung on records for Ryan Adams, Shawn Colvin, Isbell, and Rodney Crowell.
Part of what draws them to the dusky honey of her crystalline alto is the way she writes: to and from the soul, never flinching from the conflicts and crushing moments, yet always finding dignity and resilience. Her arc of the human heart is true. True enough that over the years, Richey's been both Grammy nominated. Nominated for Yearwood's truculently groove-country "Baby, I Lied," she also co-wrote Radney Foster's #1 "Nobody Wins."
"Harlan Howard said—and maybe I've taken it too much to heart, 'It's always more believable if you sing it in the first person.' And when I sit down to write, if it's something I'm going to sing, I want it to be what I want it to be. I don't really settle, which may make me a little hard to write with. But I have to be able to stand up and sing it night after night, and I can't if I don't really believe it."
After a nearly five year hiatus, Richey returned in 2018 with her eighth studio album, Edgeland. The term "Edgeland" is defined as the lost zone between urban and rural environments, a concept which mimics Richey's constant fluctuation between the rigid genre definitions of country and Americana music. Richey naturally settles between the two, ignoring convention and instead allowing her own intuitive musical progression to shape her sound.
Patty Griffin with Carrie Rodriguez
Thursday, June 27th, 2019 7:30 PM Kimo Theater, 425 Central Avenue NW, Albuquerque
Patty Griffin is among the most consequential singer-songwriters of her generation, a quintessentially American artist whose wide-ranging canon incisively explores the intimate moments and universal emotions that bind us together. Over the course of two decades, the Grammy Award winner—and seven-time nominee—has crafted nine classic studio albums and two live collections, a remarkable body of work in progress that prompted the New York Times to hail her for "[writing] cameo-carved songs that create complete emotional portraits of specific people… (her) songs have independent lives that continue in your head when the music ends."
The Austin, TX-based singer and songwriter made an immediate impact with her 1996 debut, Living With Ghosts, and its 1998 follow-up, Flaming Red—both now considered seminal works of modern folk and Americana. Since then, Griffin's diverse body of work spans such classic LPs as 2002's Grammy Award-nominated 1000 Kisses—later ranked #15 on Paste's "The 50 Best Albums of the Decade (2000-2009)"—to 2007's Children Running Through, honored by the Americana Music Association with two Americana Honors & Awards including "Artist of the Year" and "Album of the Year." To date, Griffin has received seven total nominations from the Americana Music Association, affirming her as one of the far-reaching genre's leading proponents. 2011's Downtown Church—which blends traditional gospel favorites with Griffin's own spiritually questioning material—debuted at #1 on both Billboard's Folk Albums and Christian Albums charts before winning 2011's Best Traditional Gospel Album Grammy Award. 2015's Servant Of Love marked the first release on her own PGM Recordings label via Thirty Tigers.
Her new, self-titled album has been described as "an intense, frequently beautiful, often challenging album that builds on her strengths as a singular singer-songwriter in, respectively, the folk, gospel and Americana idioms and as a resilient character never afraid of her own voice" (Irish Times).
Car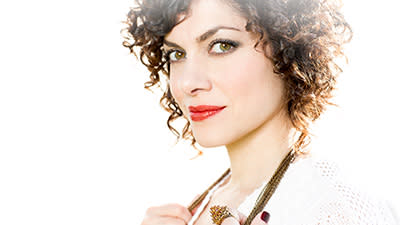 rie Rodriguez, a singer-songwriter from Austin, Texas, finds beauty in the cross-pollination of diverse traditions. A passionate performer, she effortlessly melds fiery fiddle playing, electrifying vocals and a fresh interpretation of new and classic songs with an "Ameri-Chicana" attitude. Her newest project, the Spanish/English album Lola, is both a return to her musical roots and something of a departure where she delivers her own twangy, Texas-bred twist on Mexican Ranchera songs, creating culturally blended music for a culturally blended world.
Inspired by the 1940s-era recordings of Carrie's great aunt, Chicana singing sensation Eva Garza, the album is a mixture of new and old songs. It features Spanish songs written by some of Carrie's favorite Mexican composers, as well as her own Ranchera-inspired original songs written in English, Spanish and "Spanglish."
Flo Rida with Bell, Biv, DeVoe
Friday, June 28th, 2019 8:00 PM Sandia Resort Amphitheater, Albuquerque
Feel-good party rapper Flo Rida was one of the best-selling artists of the 2000s, notching a handful of international hit singles and Billboard chart-toppers. Unsurprisingly a native Floridian, the MC toured as a teenager with 2 Live Crew's Fresh Kid Ice and began popping up on high-profile mixtapes by 2006 (most notably on DJ Khaled's "Bitch I'm from Dade County," where he joined Rick Ross, Trick Daddy, Trina, and Dre of Cool & Dre). Signed to the Atlantic-distributed Poe Boy that year, he recorded Mail on Sunday, which was released in March of 2008. "Low," featuring T-Pain, was the album's lead single; it reached the top of the Billboard Hot 100. A year later he returned with the album R.O.O.T.S. (Route of Overcoming the Struggle), featuring the massive club hit "Round," which introduced the world to Kesha. Only 1 Flo, Pt. 1 appeared in 2010, with some tracks produced by dance music stars like Axwell, Benny Blanco, and David Guetta. On his 2012 release, Wild Ones, productions from Dr. Luke, Avicii, and Axwell continued along this dance direction. The album offered up three big hits: "Whistle," "Good Feeling," and "Wild Ones," featuring Sia. Three years later, Flo Rida reappeared with his fourth EP, My House, which included the eponymous hit single. A series of singles followed, including "Hello Friday" with Jason Derulo, "At Night" with Liz Elias and Akon, "Zillionaire," "Cake" featuring 99 Percent, and "Dancer."
The Gatlin Brothers
Friday, June 28th, 2019 8:00 PM Buffalo Thunder Resort, Santa Fe
Larry, Steve, & Rudy, the Gatlin Brothers are a Grammy Award-winning trio who have dazzled audiences for more than sixty years with a lifetime of noteworthy achievements in their storybook career, including a Grammy for Best Country Song ("Broken Lady"), three ACM awards for Single of the Year ("All The Gold In California"), Album of the Year (Straight Ahead) and Male Vocalist of the Year for Larry Gatlin, along with five nominations for CMA Vocal Group of the Year, Single, Album and Male Vocalist of the Year. (DOVE Awards – AMA's – PEOPLE'S CHOICE info here) The Brothers have accumulated 7 # 1 Singles, 32 Top 40 Records, 22 Studio Albums and 5 BMI "Million-Air" Awards. Larry ranks 4th as Solo Writer's with the most self-penned top 40 Billboard Hits! His massive song catalog has been recorded by the Who's Who of entertainers, including Elvis Presley, Barbara Streisand, Johnny Cash, Roy Orbison, Glen Campbell, Kris Kristofferson, Sir Tom Jones, Dottie West, Charlie Rich, Johnny Mathis and dozens of others, securing his legacy as one of BMI's top solo songwriters of all time.
For more than 62 years now, the Gatlin Brothers have entertained audiences in some of the world's largest venues and from some of the most iconic stages, including the GRAMMY Awards, the American Music Awards, the People's Choice Awards, the Tonight Show with Johnny Carson, Oprah, Hee Haw, Love Boat, the Midnight Special with Wolfman Jack, the Merv Griffin Show, Solid Gold, the Barbara Mandrell Show and their own variety special on ABC – "Larry Gatlin and the Gatlin Brothers".
It all began in Abilene, Texas in 1955 when Larry was seven, Steve four and Rudy two. The brothers grew up singing gospel music after listening to James Blackwood and the Blackwood Brothers, Hovie Lister and The Stateman Quartet as well other accomplished gospel artists. As children the brothers would sing for anyone that would listen. Soon they were singing from coast to coast and appeared at the World's Fair in 1964 in New York City. They recorded four Gospel records early in their career. In 1966 Larry went to college where he studied English and Law at the University of Houston. In 1971, he auditioned for the legendary group, the Imperials, Elvis' backup group. While he did not get the job, he met Dottie West, who was the opening act for Jimmy Dean. Dean would later become one of Larry's oldest and best friends. Dottie was initially taken with Larry's resemblance to Nashville songwriter Mickey Newbury. Dottie told him one night in their backstage dressing room at the Landmark Hotel in Las Vegas that he looked so much like Mickey Newbury, that he had to be able to write great songs. Larry returned to Houston and wrote eight songs. He sent them to Dottie and she liked them so much she sent him a plane ticket to Nashville.
Through Dottie, he met Kris Kristofferson, who championed Gatlin's talent as a writer and singer. Kristofferson introduced Larry to Fred Foster at Monument Records which resulted in a recording contract with the label. Larry's first album, The Pilgrim, was released later that year. Johnny Cash wrote the liner notes for the album and dubbed him "The Pilgrim" a name Cash called Larry his entire life. Steve and Rudy were still in college at Texas Tech University and in 1975 they moved to Nashville to sing backup with Tammy Wynette. The two later joined Larry in 1976 to form Larry Gatlin & the Gatlin Brothers.
REO Speedwagon
Saturday, June 29th, 2019 8:00 PM Legends Theater, Route 66 Resort & Casino, Albuquerque
Formed in 1967, signed in 1971, and fronted by iconic vocalist Kevin Cronin since 1972, REO Speedwagon is a band where the main constant over the decades is a never-ending desire to give their all to their fans, year in and year out.
Formed loosely in the late '60s at college in Champaign, IL, REO (named after the precursor to the light truck) rode to gigs in station wagons, hopping from small gigs to even tinier gigs, just to get their name out. It worked, as fans quickly realized there was much more going on here than your average college party band.
By the early '70s, the band's unrelenting drive, as well as non-stop touring and recording, jump-started the burgeoning rock movement in the Midwest. It carved a path that was eventually followed by STYX, Kansas, Cheap Trick and more. Platinum albums and freeform FM radio staples such as "Ridin' The Storm Out" followed, setting the stage for 1980's explosive Hi Infidelity (received the Recording Industry Association of America®'s 10X Diamond Award for surpassing sales of 10 million units in the U.S.). REO rode the top of the charts with a RIAA-certified 22 million albums sold in the U.S. and 40 million around the globe, with a string of gold and platinum records and international hit singles.
In 1994, when many rock bands of their era had either broken up, or were feeling like their days were numbered, the REO team came up with a co-headline tour concept that breathed new life into the world of touring. The "Can't Stop Rockin'" amphitheater tour featuring Fleetwood Mac, REO, and Pat Benatar was a huge success and blazed the trail for the very popular co-headline tours that are seen nationwide today.
Today, fully established with songs on the radio in every city and town they ever set foot in, REO Speedwagon still has that Midwest work ethic. The band has gone on stage and in the studio to work– dozens of albums, thousands of concerts, and countless radio spins. Their eyes have always been on the future and on the road – not a year has gone by where REO Speedwagon didn't perform live, thrilling fans with hit filled sets.
In the summer of 2018 REO Speedwagon and Chicago joined forces for a co-headlining tour of North America. The two hit-making bands rocked 30 cities along the run.
Pitbull 
Wednesday, July 3rd, 2019 8:00 PM Sandia Resort Amphitheater, Albuquerque
With his trademark shout of "Dale!" and reggaeton-infused party pop, bilingual rapper and producer Pitbull made a steady ascent through the Miami hip-hop scene before dominating the mainstream charts in the late 2000s and 2010s with dancefloor-filling hits, including U.S. Top Ten singles "I Know You Want Me (Calle Ocho)," "Give Me Everything," "Timber," "Feel This Moment," and "Time of Our Lives." In 2016, he won his first Grammy Award for his Spanish-language LP, Dale.
Rebelution, an album filled with slick club cuts included the hits "I Know You Want Me (Calle Ocho)" and "Hotel Room Service." Featuring the hit single "Bon Bon," his all-Spanish-language album Armando followed in 2010. In 2011, his Planet Pit album arrived, featuring the singles "Hey Baby (Drop It to the Floor)" and "Give Me Everything." Both the singles collection Original Hits and I Am Armando — a "reloaded" version of Armando — arrived in 2012 along with his seventh studio effort, Global Warming. The latter album featured the hits "Back in Time" and "Feel This Moment," and when a deluxe reissue appeared in 2013, the single "Timber," with special guest Kesha, was added to the track list.In early 2014, Pitbull released the single "Wild Wild Love," which featured vocals from the girl group G.R.L. and debuted at number 30 on the Billboard pop chart.
A few months later, he announced the release of an eighth studio album, Globalization, which appeared near the end of 2014 and featured Chris Brown, Sean Paul, Dr. Luke, and other guests. No less than four singles reached the Top 40, including "Wild Wild Love," "Fireball," "Time of Our Lives," and "Fun." Dale, his second Spanish-language album, followed in 2015, the same year that he launched his satellite radio station, Pitbull's Globalization, on the Sirius XM network. The album was extremely successful, scooping up the Grammy Award for Best Latin Rock, Urban or Alternative Album at the 58th Annual Grammy Awards. It was Pitbull's first Grammy Award win, and the album unsurprisingly reached number one on Billboard's Top Latin Albums chart.
The following year saw a return to the English language for the rapper with his tenth studio album, Climate Change. It featured high-profile collaborators like Robin Thicke, Joe Perry, Flo Rida, Enrique Iglesias, Jennifer Lopez, Jason Derulo, Stephen Marley, and Leona Lewis. The single "Messin' Around," featuring Iglesias, hit the pop charts leading up to the album's release in March 2017. Later that year, Pitbull issued his second compilation of solo hits from 2009's Rebelution to 2014's Globalization on the aptly titled Greatest Hits. The collection featured two new songs: "Jungle" with Stereotypes, E-40, and Abraham Mateo and "Locas" with longtime collaborator Lil Jon.
In 2018, Pitbull contributed a pair of tracks to the Gotti soundtrack: "So Sorry" and "Amore" with Leona Lewis. That year, he also recruited Theron Theron for "Free Free Free" and appeared on Claudia Leitte's "Carnaval," Enrique Iglesias' "Move to Miami," and Arash's "Goalie Goalie."
Fourth of July in Taos featuring War, Ozomatli, Beat Root Revival, Jake Shimabukuro with Lake Street Dive and the Mavericks
Thursday, July 4th-Saturday, July 6th 2019 4:30 PM Kit Carson Park, Taos
Celebrate the 4th of July and enjoy the full holiday weekend in Taos three days of concerts. The Town of Taos celebrates the 4th of July annually with live music in the park followed by a spectacular fireworks display to cap off the evening. This celebration will offer locals and visitors a safe, patriotic fun-filled experience. The BEST viewing of the fireworks show will be from Kit Carson Park. Bring a lawn chair, a blanket, a picnic basket, your family and friends. Remember that pets are sensitive to fireworks and large crowds. We recommend that you keep your pets indoors after dusk. In-and-out access is allowed for this show. The Town of Taos, Taos Volunteer Fire Department and AMP Concerts wishes everyone a safe and happy 4th of July.
The year was 1969, and these 'kids' had the nerve to carry the name WAR at a time when peace was the slogan in an anti-Vietnam America.  Original Band Members included; Lonnie Jordan/singer/keyboardist, Howard Scott/guitars/ vocal, Lee Oskar/harmonica, B.B. Dickerson/bass vocals, Harold Brown/drums/ vocals, the late Thomas "Papa Dee" Allen/congas/timbales, and Charles Miller /saxophonist/flutist.
WAR from the beginning was a concept & musical laboratory. As Eric Burdon's back band, it was the vehicle for Jerry Goldstein (as producer/songwriter) to experiment with the blending of many musical styles and influences. Eric Burdon and WAR began playing live shows and immediately found themselves in front of sold-out audiences throughout Southern California before entering into the studio to record their debut album Eric Burdon Declares WAR. The album's key track, the erotic Latin flavored "Spill The Wine" was an immediate worldwide hit and launched the band's career.
In late 1971 WAR released All Day Music, the title track would be the group's first hit single, and their first gold single "Slippin' Into Darkness" followed propelling the album to over 1 million sales and a winning streak that would continue for years. In 1972 the band's sound was refined and deepened with the release of The World Is A Ghetto. Its first single, "The Cisco Kid" shipped gold and brought the band a following in the Hispanic community that has remained loyal to the group to this day. The thought provoking title song "The World Is A Ghetto" fueled the album to the Number One chart spot in Billboard and was voted Billboard's Album of the Year.
The band's popularity has grown steadily ever since, as a result of the commitment to being road WARriors combined with great increases television appearances, record sales, use of their music in film, television and commercials, samples and covers by other recording artists. A big shot in the arm to WAR's presence on the touring scene was the release of 1994's Peace Sign, an album well received by critics and fans. WAR now tours over 150 dates a year to audiences ranging from tens of thousands to intimate clubs.
WAR's global popularity is a tribute to the timelessness of its music and message. Perhaps, nothing epitomizes this truth greater than the fact that WAR has twice been honored by its hometown of Los Angeles, over twenty years apart, for its music making positive contributions to the betterment of the community.
Imagine you're strolling down a dark and steamy alley. In the distance, you think you overhear Adele jamming with some combination of country and bluegrass pickers. As you round the corner and get a look at the band, you realize it's actually Lake Street Dive: singer Rachael Price, drummer Mike Calabrese, bassist Bridget Kearney and guitarist Mike "McDuck" Olson.
The band has chops, sure. But what's more, it's got soul — swinging, smoke-circling soul. While contemporary string bands try their hands at dragging traditional music into the 21st century, this troupe is already there, gazing back over its shoulders at a fan base enticed by Alabama Shakes and Sam Bush and the Newgrass Revival. It's equal parts old-school speakeasy and gritty home brew, without any of the
trying-too-hard. Here's your chance to fall in love with "Bobby Tanqueray" and his lady suitor from Lake Street Dive
The Mavericks – masters of country-Latino-rock'n'roll, born in the rich cultural mix of Miami then tempered in Nashville's country hothouse – rode high in the country and rock charts of the 1990s with culture-crossing hits like 'what a crying shame' and 'all you ever do is bring me down'. Then they conquered Europe with the titanic feelgood party classic 'dance the night away', a 400,000-seller in the uk. Yet nothing lasts forever, and in 2004 the mavericks went on hiatus while frontman Raul Malo explored new musical avenues.
But since a reunion in 2012, this most singular of bands has re-established itself as one of the most exciting and joyfully entertaining acts on touring and festival circuit across the planet. It's a reputation based on their irrepressible mix of country, tex-mex, rockabilly and latino sounds plus a riotously entertaining, world-renowned live show. A mavericks gig is a guaranteed party night encompassing everything from the essential 'dance the night away' to the infectious tejano-ska hybrid of 'back in your arms again' – and, on occasion, even wild cards like a mavericks take on the Beatles 'back in the USSR'.
The Mavericks are true american originals, heirs to the great songwriting traditions of Cuba and Miami, of Nashville and San Antonio and Memphis. Now, on their 30th anniversary as a band, they're back to remind the world why they're so good.
The Brothers Osborne 
Friday, July 5th, 2019 8:00 PM, Sandia Resort Amphitheater, Albuquerque
Years before they climbed the country charts with songs like "Stay a Little Longer" and "Rum," the Brothers Osborne grew up in Deale, Maryland, a small fishing town on the Atlantic seaboard. It was a cozy place, filled with blue-collar workers who made their living on the water. During the weekends, many of those workers would head over to the Osborne household, where a series of loose, all-night jam sessions filled the Maryland air with the sounds of Bob Seger, Hank Williams, Tom Petty and George Jones.
Like its title suggests, Pawn Shop offers a little bit of everything. There's bluesy slide guitar, country duets, southern rock solos, harmonies, and plenty of groove. The hooks are big, the guitars are loud, and the songs — every last one of them co-written by the Osbornes, who reached out to award-winning songwriters like Shane McAnally and Ross Copperman for help — introduce a duo whose music bridges the gap between the mainstream and the alternative world. Some songs were written at home in Nashville, while others came together on the road, where the guys spent several years headlining their own club shows, touring the country with Darius Rucker, and playing some of the biggest arenas in America with fellow rule-breaker Eric Church.
That unique path has already led the band toward the upper half of the country charts. "Rum" got them there first, mixing the feel-good sunshine of a beach tune with a far more realistic storyline. There's no actual beach in "Rum," after all. Instead, Brothers Osborne turn the song into a tribute to the simple pleasures that their Maryland hometown offers: friends, good weather, and the occasional drink. They even filmed the song's music video in Deale, filling the clip with footage of friends, relatives, and locals.
Brothers Osborne, who co-produced the album with Jay Joyce (the award-winning producer behind Little Big Town's Painkiller, Eric Church's The Outsiders, and Carrie Underwood's Storyteller), recorded most of Pawn Shopduring breaks in their busy touring schedule, using members of their own touring band rather than session musicians from the Nashville community. The result is an album that's stamped with the unmistakable mark of aband. It doesn't sound like two singers, flanked by anonymous players. Instead, it sounds like a group of road warriors who've spent years sharing bus seats and hotel rooms, creating the sort of chemistry that can't be faked.Pawn Shop is both raw and real, and Brothers Osborne — who, years after those household jam sessions in Deale, now have a handful of nationwide tours under their belts, songs on the charts, and a career on the rise — are no longer a family secret.
Mariachi Spectacular
Saturday, July 13th, 2019 7:00 PM Sandia Resort Amphitheater, Albuquerque
The annual Mariachi Spectacular concert lives up to its name by presenting world renowned groups showcasing a variety of styles within the mariachi tradition. Performances are passionate, heart rendering interpretations of mariachi classic songs. Conference students as well as the general public experience mariachi music at its best. This concert provides extended learning for students in the delivery and presence of the tradition that brings us together!
This year's concert feature performances by Aida Cuevas, Mariachi Juvenil Tecalitlan, Mariachi Nuevo Mujer 2000, Familia Escamila – Floreadores and Ballet Folklorico Paso del Norte.
Boyz II Men and En Vogue
Friday, July 19th, 2019 7:00 PM Sandia Resort Amphitheater, Albuquerque
Boyz II Men remains one of the most truly iconic R&B groups in music history. The group redefined popular R&B and continues to create timeless hits that appeal to fans across all generations. The band has penned and performed some of the most celebrated classics of the past two decades. The group's 4 Grammy Awards are just the tip of the iceberg: throughout their 25-year career, Boyz II Men have also won a whopping 9 American Music Awards, 9 Soul Train Awards, 3 Billboard Awards, and a 2011 MOBO Award for Outstanding Contribution to Music, a star on the Hollywood Walk of Fame, as well and a Casino Entertainment Award for their acclaimed residency at the Mirage Resort and Casino in Las Vegas, which has been ongoing since 2013.
The trio holds the distinction of being the best-selling R&B group of all time, with an astounding 64 million albums sold. And the reason is abundantly clear: for the past two decades Boyz II Men have given fans a rich catalogue of hits filled with smooth harmonies and enduring themes. And for Boyz II Men the hits just keep on coming—the group continues to craft new albums and bring their legendary act to stages across the world.
Boyz II Men's hits include: "End of the Road," "I'll Make Love to You," "One Sweet Day," "Motownphilly" and many others. And their recent albums have earned them major critical acclaim as well. Their Decca label debut, Motown: A Journey Through Hitsville USA  earned them two Grammy Nominations. In 2016, Boyz II Men marked their 25th anniversary. Most recently, the group has released a Doo-Wop album called "Under The Streetlight".
Timeless! That's what comes to mind the moment the resonant voices of En Vogue pour through the airwaves. With their new single, Rocket, steadily pushing its way onto radio playlists across the country, the ladies are poised for more chart-topping success with the global release of their "Electric Café" album on Entertainment One Music.
En Vogue, current members Cindy Herron-Braggs, Terry Ellis and Rhona Bennett are recognized as one of the top 5 highest selling American
female music groups in history, En Vogue has sold over 20 million albums to date. Their effortless transition into the digital age, complemented by their effortless chic, has garnered the group over 30 million streams and 26 million plus YouTube views on their Top 6 hit singles alone; smashes such as Hold On, Free Your Mind, Never Gonna Get It, Giving Him Something He Can Feel, Don't Let Go, and Whatta Man (feat. Salt N Pepa).
In April 2018, the group released "Electric Café," which features collaborations with some of today's most sought-after producers and artists, including Ne-Yo and Raphael Saadiq. The Hip-Hop laced Have a Seat ft. Snoop Dogg and the group's original production duo, Denzil Foster and Thomas McElroy, tapped back into En Vogue's signature sound with Déjà vu and Blue Skies.
Known for their show stopping performances, En Vogue stays in demand. 2018 kicks off with a European tour hitting Dublin, Ireland followed by shows throughout the United Kingdom, Holland and Germany.
Shenandoah
Saturday, July 20th, 2019 8:00 PM Buffalo Thunder Resort, Santa Fe
Fueled by Marty Raybon's distinctive vocals and the band's skilled musicianship, Shenandoah became well known for delivering such hits as "Two Dozen Roses", "Church on Cumberland Road" and "Next to You, Next to Me" as well as such achingly beautiful classics as "I Want to be Loved Like That" and the Grammy winning "Somewhere in the Vicinity of the Heart" duet with Alison Krauss.
Today that legacy continues as original members Raybon and Mike McGuire reunite to launch a new chapter in Shenandoah's storied career. It all began when the guys got back together to perform a benefit concert for a friend battling cancer. "We saw how folks reacted," Raybon says of the response to their reunion. "And then Jerry Phillips, son of legendary Sun Records producer Sam Phillips, said 'You guys need to make a run at this. People still love what you do. You can tell by the reaction. There's a lot of excitement in the air.'"
Raybon and McGuire formed the band in 1984 in Muscle Shoals, Alabama with bassist Ralph Ezell, keyboardist Stan Thorn and guitarist Jim Seales. McGuire invited noted producer Robert Byrne out to see the band perform and he was so impressed he recorded a demo on the group and pitched them to Columbia Records. Shenandoah inked a deal with the legendary label and began establishing a national fan base with their self-titled debut in 1987. However, it was the band's sophomore effort, The Road Not Taken, that spawned their first top ten hits— "She Doesn't Cry Anymore" and "Mama Knows." Shenandoah followed with three consecutive No. 1 hits— "Church on Cumberland Road," "Sunday in the South" and "Two Dozen Roses." "The Church on Cumberland Road" spent two weeks at the top of the chart and made country music history as it marked the first time that a country band's first No. 1 single spent more than one week at the summit.
Shenandoah also won the Academy of Country Music's Vocal Group of the Year in 1991.
Shenandoah recorded nine studio albums and placed 26 singles on Billboard's Hot Country Songs chart. The boys from Muscle Shoals have left a potent legacy at country radio with such enduring hits as "Ghost in This House," "I Want to Be Loved Like That", "Rock My Baby," "Janie Baker's Love Slave," "If Bubba Can Dance (I Can Too)", written by Raybon and McGuire and "Her Leavin's Been a Long Time Comin," in which former Dallas Cowboy quarterback Troy Aikman was in the video (also written byMcGuire).
Even as Shenandoah records new music and hits the road on their upcoming tour, Raybon will still perform select solo dates. In the years since he exited Shenandoah, he's established himself as an award-winning bluegrass artist, a natural home for his soulful country voice. Though much has happened since Raybon and Shenandoah parted ways, the bond has never been broken. It was music that brought them together and music that continues to bind them as they enter this next chapter.
Kansas
Saturday, July 20th, 2019 8:00 PM Isleta Resort & Casino, Albuquerque
With a legendary career spanning more than four decades, KANSAS has firmly established itself as one of America's iconic of classic rock bands. This "garage band" from Topeka released their debut album in 1974 after being discovered by Wally Gold, who worked for Don Kirshner, and have gone on to sell more than 30 million albums worldwide.
Composing a catalogue that includes fifteen studio albums and five live albums, KANSAS has produced eight gold albums, three sextuple-Platinum albums (Leftoverture, Point of Know Return, Best of KANSAS), one platinum live album (Two for the Show), and two one million-selling gold singles, Carry On Wayward Son and Dust in the Wind. KANSAS appeared on the Billboard charts for over 200 weeks throughout the '70s and '80s and played to sold-out arenas and stadiums throughout North America, Europe and Japan. Carry On Wayward Son continues to be one of the top five most played songs on classic rock radio, and Dust In the Wind has been played on the radio more than three million times!
Inspired by their 35th Anniversary DVD There's Know Place Like Home KANSAS conducted their Collegiate Symphony Tour from 2010-2012 performing their hits accompanied by various college and university symphonies throughout the United States to help raise funds and awareness for collegiate music programs. In 2011, this tour led to a special collaboration with the US Army Orchestra culminating in the Carry On Concert honoring America's veterans on Veteran's Day 11/11/11 at DAR Constitution Hall in Washington, DC.
Coinciding with the celebration of their 40th anniversary in 2015, KANSAS was inducted into both the Kansas Hall of Fame and the Georgia Music Hall of Fame as recognition for their achievements from both their native state and adopted home state.
2016 marked the release of "The Prelude Implicit," KANSAS's fifteenth studio album. The wide-ranging progressive rock album was released on InsideOut Music, and marked the band's first studio album release in 16 years.
Throughout 2016-2017, the band celebrated both the release of "The Prelude Implicit" and the anniversary of breakout album "Leftoverture" with the highly successful KANSAS: Leftoverture 40thAnniversary Tour. That tour was released in 2017 as a live album, "Leftoverture Live & Beyond."
In the fall of 2018, KANSAS embarks on the Point of Know Return Anniversary Tour in select markets. This tour will not only culminate in the multi-platinum album Point of Know Return performed in its entirety, but will also feature classic hits, deep cuts, and fan favorites..
The band, which is currently comprised of original drummer Phil Ehart, bassist/vocalist Billy Greer, keyboardist David Manion, vocalist/keyboardist Ronnie Platt, violinist/guitarist David Ragsdale, guitarist Zak Rizvi, and original guitarist Richard Williams. KANSAS continues to perform in front of large and enthusiastic audiences around the world.
Along with constant touring, KANSAS continues to remain a fixture of Classic Rock radio. The band has reached a whole new audience through their unmistakable presence on the popular video games Rock Band and Guitar Hero, and through their songs' inclusion in various television shows such as 'Supernatural,' and 'South Park,' and with films 'Old School,' and 'Anchorman.'
Toots and the Maytals with The Gladiators featuring Droop Lion
Wednesday, July 24th, 2019 6:30 PM The Bridge Patio 37 Fire Place, Santa Fe
Toots is one of the true architects of reggae—so much so that "Do the Reggay," a 1968 single by Toots and his group, the Maytals, is credited with giving the genre its name. Classic songs written and recorded by Toots and the Maytals have been covered by the likes of the Clash and the Specials, and the group was featured in reggae's greatest breakthrough event—"The Harder They Come," the 1972 film that became an international sensation.
The all-star guests on the 2004 album True Love ranged from legends like Keith Richards, Eric Clapton, and Bonnie Raitt to younger stars including No Doubt, the Roots, and Phish's Trey Anastasio. The caliber of these collaborators reveals the impact that Toots has had on several generations of rockers and rappers, while appearances from reggae icons Bunny Wailer and Marcia Griffiths show the respect granted to the man who might be the music's greatest living vocalist. At the heart of it all is that voice drenched in soul, rooted in gospel, and still breathtakingly powerful after almost four decades in the spotlight.
Founded in 1965 by Albert Griffiths, The Gladiators have released some of the most mythical songs of Jamaican reggae. With blockbusters like "Hello
Carol," "Bongo Red" and "Jah Works," they have enchanted audiences around the world for over four decades, with music that holds fast to the cultural roots of the musicians' ancestors, yet still pushes forward the vanguard of the reggae music world. The Gladiators started out as a vocal trio but with the departure of the two other singers, Albert Griffiths took the leadership. In 2004, he decided to stop touring, and at first, he passed on the torch to his sons Al on vocals and Anthony on drums. Together, they recorded the album Father and Sons in the Anchor studio in Kingston. After a few tours in this line-up, the historic members of The Gladiators and Anthony Griffiths, who remains the drummer of the band, chose Droop Lion to be the new singer thanks to a voice that echoes the original singer and a promising solo career which includes his 2011 hit "Freeway." With this modern reggae vocal prodigy at the helm, it's just as authentic and captivating an experience as ever.
Jason Aldean & Kane Brown
Thursday, July 25th, 2019 7:30 PM Isleat Amphitheater
Three-time and reigning ACM "Entertainer of the Year" Jason Aldean is only the second Country act in history to score four consecutive chart-toppers on the all-genre Billboard 200 albums chart with his current album REARVIEW TOWN, with six of his previous LPs having achieved Platinum certification or better. His record-breaking eighth studio album includes his current Top 5 and climbing hit "Girl Like You" along with the two back-to-back multi-week chart toppers "You Make it Easy" and "Drowns The Whiskey." The path paved by his wide-open sure-footed approach has defined the genre's 21st century including more than 17 million total album sales, 21 No. One singles and countless recognition from the GRAMMYs, ACMs, CMAs, BBMAs, People's Choice Awards and more. Proving to be a "natural born entertainer who consistently delivers his best" (CMT) Aldean "has got this thing down pat" (UPROXX) as "he sells out stadiums and continues to bring his singles to the top of the radio charts" (Forbes). The "musically muscular, big-tent entertainer" (The Atlantic) will deliver a mix of new hits and fan favorites during his 2019 RIDE ALL NIGHT TOUR launching May 3rd with back to back nights in Uncasville, CT, with special guests Kane Brown, Carly Pearce and Dee Jay Silver. For more information and for a full list of upcoming tour dates, visit www.jasonaldean.com.
Charlie Pride
Friday, July 26th, 2019 8:00 PM Inn of the Mountain Gods, Mescalero
With more than 50 years as a recording artist, his success skyrocketed in the 1970s when he became the best-selling artist on the RCA record label since Elvis Presley. He quickly became Country Music's first African-American superstar. Between 1967 and 1987, he amassed 52 Top-10 Country hits and went on to sell tens of millions of records worldwide. In 1993, Pride was inducted into the Grand Ole Opry and was inducted into the Country Music Hall of Fame in 2000. Hear him perform all of his chart-topping hits, including "All I Have To Offer You Is Me," "Is Anybody Goin' To San Antone," "Amazing Love," "Mississippi Cotton Pickin' Delta Town," "Burgers And Fries," "Roll On Mississippi", "Mountain Of Love" and more.
Gary Allen
Saturday, July 27th, 2019 8:00 PM Inn of the Mountain Gods, Mescalero
With the allure of a modern day outlaw, Allan has won over fans, peers, and critics with his signature blend of smoldering vocals, rebellious lyrics and raucous live performances. While becoming a force on the country music scene, he has remained true to his artistic voice each step of the way.
The California native released his first album, Used Heart for Sale, in 1996 and has since released eight additional studio albums – selling over 7 million albums. His last album, Set You Free, topped the Billboard 200 Pop Chart.
Be there as he lights up the stage with all of his greatest hits, including "Man to Man," "Tough Little Boys" "Nothing On but the Radio," "Every Storm Runs Out of Rain," "Watching Airplanes," and more!
Rockstar Energy Drink Disrupt Festival
Sunday, July 28th, 2019 1:30 PM Isleta Resort Amphitheater, Albuquerque
A new music festival experience.
Featuring some of the biggest names in rock, as well as the genre's rising stars, The Rockstar Energy Disrupt Festival is the Summer's premiere touring Festival. Fans throughout the United States and Canada will be immersed into a full-day interactive experience where they will not only be able to hear some of their favorite bands, but will also be exposed to the latest in lifestyle brands and pop-up activations. Unlike most other festivals, there will only be one band performing at a time, avoiding conflicting set times and allowing fans to experience the full lineup in one rock-filled day.
The lineup includes The Used, THRICE, Circa Survive, Sum 41, Sleeping With Sirens, Andy Black, Memphis May Fire, Meg & Dia, Juliet Simms and Hyro The Hero.
Leo Kottke
Wednesday, July 31st, 2019 7:30 PM The Lensic Theater, 211 West San Francisco Street, Santa Fe
Acoustic guitarist Leo Kottke was born in Athens, Georgia, but left town after a year and a half. Raised in 12 different states, he absorbed a variety of musical influences as a child.
Kottke dropped out of the University of Missouri after a year to hitchhike across the country to South Carolina, then to New London and into the Navy, with his twelve string. Discharged in 1964, he settled in the Twin Cities area and became a fixture at Minneapolis' Scholar Coffeehouse, which had been home to Bob Dylan and John Koerner. He issued his 1968 debut LP Twelve String Blues, recorded on a Viking quarter-inch tape recorder, for the Scholar's tiny Oblivion label.
After sending tapes to guitarist John Fahey, Kottke was signed to Fahey's Takoma label, releasing what has come to be called the Armadillo record. Fahey and his manager Denny Bruce soon secured a production deal for Kottke with Capitol Records.
Kottke's 1971 major-label debut, Mudlark, positioned him somewhat uneasily in the singer/songwriter vein, despite his own wishes to remain an instrumental performer. Still, despite arguments with label heads as well as with Bruce, Kottke flourished during his tenure on Capitol, as records like 1972's Greenhouse and 1973's live My Feet Are Smiling and Ice Water found him branching out with guest musicians and honing his guitar technique.
Kottke has been awarded two Grammy nominations: for Paul Bunyan (Best Album for Children, 1988) and for the track "Busy Signal" (Best Country Instrumental Performance, 1991).
His collaboration with Phish bassist Mike Gordon, Clone, caught audiences' attention in 2002. Kottke and Gordon followed with a recording in the Bahamas called Sixty Six Steps, produced by Leo's old friend and Prince producer David Z.
Sugarland 
Friday, August 2nd, 2019 8:00 PM Sandia Resort Amphitheater, Albuquerque
To hear Jennifer Nettles tell it, it's a brand new day in Sugarland. Despite winning multiple Grammy, CMA and ACM awards—and selling more than 8 million records—the country-music duo of Nettles and Kristian Bush is embracing a creative rebirth, a musical awakening that permeates their adventurous fourth album, The Incredible Machine.
And what they've created is a dynamic masterwork. Co-written and co-produced in full by Jennifer and Kristian, The Incredible Machine is a soaring album elevated by sky-high choruses, ringing guitars, and pulsing drums that recall the beating of the album's titular engine, the human heart. Kristian describes it as a collection of anthems—and there may be no greater understatement. If the duo was searching for the grander side of country on their last record, the double platinum Love on the Inside, they've obviously found it on The Incredible Machine. From the fanfare of the album's opener "All We Are" to Jennifer's sublime piano-ballad closer "Shine the Light," this is an album built for stadiums.
In fact, the pair found shared inspiration in the iconic music and films of the 1980s, their growing-up years. "We allowed ourselves to play with our influences," Jennifer admits. As such, the coming-of-age movies by director John Hughes and songs by Blondie, Peter Gabriel, The Pretenders and even The Clash all helped fire up the Machine. "When we were writing, we asked what if John Hughes were making movies now…. Who would be on the soundtrack?" Kristian says, going on to connect the dots between rebellious country and rebellious rock.
They also flock to Jennifer's knack for finding the voice of everywoman—or even everyman. One of Sugarland's many gifts is their ability to write lyrics that transcend gender, like in their 2004 breakout hit "Baby Girl." On The Incredible Machine, the proof is in the acoustic "Little Miss," a profile of a woman who tries to handle everything, all by herself.
And the band is confident that fans, old and new alike, will have a similar experience as they discover the gears and cogs of The Incredible Machine—a country record, a pop record, an anthem record, a ballad record, but above all, an authentic record.
Reverend Horton Heat
Saturday, August 3rd, 2019 7:00 PM at the Santa Fe Railyard 1607 Paseo de Peralta, Santa Fe
Reverend Horton Heat have been the outlet of this creative mind for 29 years, leading to 10 full-length albums, 3 "best-of" collections, 2 DVD releases and thousands of memorable live performances. Never reaching platinum status or having a #1 radio single hasn't been a problem for the Rev either; the band has continually been a mainstay of late night television and has toured with legendary acts such as Johnny Cash, Motorhead, Marilyn Manson, The Ramones, and many more, all of whom have held the Rev in the highest regard, as a true music industry legend.
Jim Heath and Jimbo Wallace have chewed up more road than the Google Maps drivers. For twenty-five psycho(billy) years, they have blazed an indelible, unforgettable, and meteoric trail across the globe with their unique blend of musical virtuosity, legendary showmanship, and mythic imagery.
STYX
Saturday, August 3rd, 2019 8:00 PM Legends Theater, Route 66 Resort & Casino, Albuquerque
Tommy Shaw Acoustic and electric guitars, mandolin, vocals James "JY" Young Electric guitar and vocals Chuck Panozzo Bass guitar Todd Sucherman Drums, percussion, Waterphone Lawrence Gowan Piano, Hammond B3 organ, synthesizers, vocals Ricky Phillips Bass guitar, vocals
The six men comprising STYX have committed to rocking the Paradise together with audiences far and wide by averaging over 100 shows a year every year since (yes) 1999, and each one of them is committed to making the next show better than the last. Founded in Chicago in 1972, STYX has the unique distinction of being the first band in rock history to have four consecutive certified multimillion-selling albums in a row: 1977's The Grand Illusion, 1978's Pieces of Eight, 1979's Cornerstone, and 1981's Paradise Theatre.
STYX draws from over four decades of barnburning chart hits, joyous singalongs, and hard-driving deep cuts. Like a symphony that builds to a satisfying crescendo, a STYX set covers a wide range of stylistic cornerstones. From the progressively sweeping splendor that is "The Grand Illusion" to the hunker-down fortitude of all that is the "Blue Collar Man," from the majestic spiritual love for a special "Lady" to the poignant rumination on the fleeting nature of fame in "Miss America," from an individual yearning for true connection as a "Man in the Wilderness" to a soul-deep quest to achieve what's at the heart of one's personal vision in "Crystal Ball," from the regal reach-for-the-stars bravado of "Come Sail Away" to the grainy all-in gallop of that rugged "Renegade" who had it made, STYX draws on an unlimited cache of ways to immerse one's mind and body in their signature sound.
Trace Adkins
Saturday, August 3rd, 2019, 8:00 PM Inn of the Mountain Gods. Mescalero
Towering baritone Trace Adkins has sold more than 11 million albums and charted more than 20 singles in his 25 years in Nashville, a remarkable run for one of country music's most easily identifiable stars. The Louisiana native recently released his 12th studio album, Something's Going On, on BBR Music Group / Wheelhouse Records. A three-time GRAMMY Award nominee, Adkins has won three Academy of Country Music Awards, including the 2009 Single of the Year Award for "You're Gonna Miss This" and Vocal Event of the Year with Blake Shelton for "Hillbilly Bone" in 2010. The Grand Ole Opry member is also an author and spokesman for the Wounded Warrior Project and The American Red Cross, for whom he raised more than $1.5 million dollars as winner of NBC's All-Star Celebrity Apprentice.
In recent years, Adkins has performed for our service members across 12 USO Tours. In his 2007 autobiography, A Personal Stand: Observations and Opinions from a Freethinking Roughneck, Adkins recounted his rise to fame, brushes with death, and battles with personal demons. Adkins has also acted in multiple films and television shows, playing a tough-as-nails biker in The Lincoln Lawyer (starring Matthew McConaughey), a desperate father in Deepwater Horizon (starring Mark Wahlberg) and a wise oracle of a tattoo artist in the family-friendly film Moms' Night Out (starring Patricia Heaton, Sean Astin, Sarah Drew). His most recent role was that of MercyMe's real-life manager, Brickell, in the box office smash "I Can Only Imagine." The film was the third biggest selling movie on its opening weekend in America.
 Knotfest Road Show f/ Slipknot, Volbeat, Gojira & Behemoth
Saturday, August 3rd, 2019 5:30 PM Isleta Amphitheater, Albuquerque
SLIPKNOT are at once popular and critically recognized, despite their unflinching and uncompromising pursuit of their art. Emerging twenty years ago from Des Moines Iowa, the band's 1999 eponymous debut album is widely regarded as a modern day classic and was honored by Metal Hammer magazine as the 'Best Debut of the Last 25 Years.' The release quickly racked up double RIAA platinum certification in the US, with many of SLIPKNOT's subsequent releases achieving platinum status around the globe. To date, the band have been nominated for 10 Grammy Awards (winning in 2006 for 'Before I Forget'), as well as scoring 13 Platinum and 44 Gold record certifications around the world, 30 million unit sales and over 2.5 billion YouTube views to date. SLIPKNOT's fanbase is as unwavering as it is ubiquitous – the band's last studio album, 2014's '.5: The Gray Chapter' debuted Top 5 in the Official Album Charts of 19 countries around the world, including the US (#1), UK (#2), Japan (#1), Australia (#1), Russia (#1) & Germany (#2).
VOLBEAT emerged from Copenhagen in 2001. Since then, they've tirelessly clawed their way to hard rock's upper echelon with endless touring and a string of six beloved full-length albums. Their 2010 album Beyond Hell/Above Heaven, which features hit singles "A Warrior's Call" and "Heaven Nor Hell," received RIAA Gold Certification. 2013's Outlaw Gentlemen & Shady Ladies bowed at #9 on the Billboard Top 200 upon release marking the highest U.S. chart entry for a Danish Act since 1997 until the band's 2016 album Seal The Deal & Let's Boogie topped it by debuting at #4. Most recently the band released Let's Boogie! Live From Telia Parken, which commemorates and immortalizes VOLBEAT becoming the first Danish band to headline and sell out their hometown venue, Denmark's Telia Parken, with over 48,250 people in attendance. The 26-track album and concert film includes live versions of VOLBEAT's chart-topping hits and features special guests on the album including (in order of appearance) Mille Petrozza, Johan Olsen, Mark "Barney" Greenway, Lars Ulrich, boxer Mikkel Kessler and Danko Jones.
GOJIRA, comprised of brothers Joe Duplantier [vocals, guitar] and Mario Duplantier [drums], Christian Andreu [guitar], and Jean-Michel Labadie [bass], have challenged themselves and heavy music since forming in 1996. The band's most recent release, MAGMA, shook the world in 2016, staking its claim amongst the year's best albums and earning Gojira their first ever Grammy nominations for 'Best Metal Performance' and 'Best Rock Album.' MAGMA took the #1 spot on Billboard's 'Hard Rock Albums' chart upon debut, making Gojira the first French band to hold the #1 spot on the chart in its twelve year existence. A true global phenomenon, MAGMA marked the highest chart debuts of Gojira's career landing them Top 25 on the 'Billboard 200,' with career high chart positions around the globe including; Top 10's in France, Canada, Switzerland, Austria, Finland, and Norway, with Top 15 debuts in Australia and Germany. MAGMA received Metal Hammer's coveted "Album of the Year" title, while also landing on Rolling Stone's "Top 20 Metal Albums of 2016," Consequence of Sound's "Top 50 Albums of 2016" / "Top 10 Metal Albums of 2016" lists, and Pop Matters' "Best Metal of 2016" recap. Additionally, "Stranded," the lead single off of MAGMA, was named one of Stereogum's "100 Favorite Songs Of 2016."
Over the last two years, Behemoth have transformed themselves in to just that. Leading the charge within the extreme metal world on the back of their brand-new release 'I Loved You At Your Darkest,' we have seen Behemoth and their Legions grow in unanticipated numbers. Having just completed their most successful European and North American headline tours to date, Behemoth now bring their sacrilegious swarm back to open the biggest metal tour of the year. Behemoth began in 1991 through founding member and band leader, Nergal in his home town of Gdansk, Poland. After many years of hard work and tenacity, Behemoth began to create their own traction releasing the extremely successful releases, 'Demigod' and 'Evangelion.' Since, the momentum has steadily built up to their break-through record, 'The Satanist' which gave Behemoth worldwide recognition, no longer confided to underground sub-genres. 'I Loved You At Your Darkest' takes us to date and another step in the evolution of Behemoth.
Lynyrd Skynyrd-Last of the Street Survivors
Friday, August 9th, 2019 8:00 PM Isleta Amphitheater, Albuquerque
The legacy began some 41 years ago in Jacksonville, Florida, and halted for a decade by the 1977 plane crash that killed three band members, including Ronnie Van Zant and Steve Gaines. Since then, the band tragically lost Allen Collins, Billy Powell, Leon Wilkeson and Hughie Thomasson, yet Lynyrd Skynyrd rocks on with original member Gary Rossington joined by Johnny Van Zant, Rickey Medlocke, Mark "Sparky" Matejka, Michael Cartellone, Johnny Colt, Peter Keys, Dale Krantz Rossington and Carol Chase.
The rock and roll powerhouse continually tours, this summer heading out on their second run with Bad Company. 2014 marks the 8th year for their annual Simple Man Cruise, a four day voyage filled with the best music in Southern Rock including an outdoor beach show featuring Lynyrd Skynyrd for the first time in the cruise's history.
And so Skynyrd stands, "still unbroken." "People may say, 'they need the money,' well I don't think any of us need the money," Van Zant says. "It's just that we love the music, it's bigger than the money, it's not even about that any more. We have to make a living, sure, but it's about the legacy of Lynyrd Skynyrd, and what it stands for, what the fans are all about. There's nothing like getting out there playing a great show with Skynyrd and seeing people love this music."
With a catalog of over 60 albums, sales beyond 30 million worldwide and their beloved classic American rock anthem "Sweet Home Alabama" having over two million downloaded ringtones, Rock & Roll Hall of Famers Lynyrd Skynyrd remains a cultural icon that appeals to all generations.
Steve Miller Band with Marty Stuart
Sunday, August 11th, 2019 7:30 PM Sandia Resort & Casino, Albuquerque
Steve Miller has been an enlivening presence on the American music scene for more than half a century. To begin with, he was a mainstay of the San Francisco music scene that upended American culture in the late '60s. Then, in the '70s, Miller crafted a brand of pure pop that was smart, polished, exciting and irresistible – and that dominated radio in a way that few artists have ever managed. Hit followed hit in what seemed like an endless flow: "The Joker," "Take the Money and Run," "Rock'n Me," "Fly Like an Eagle," "Jet Airliner" and "Jungle Love," among them. To this day, those songs are instantly recognizable when they stream on the radio – and impossible not to sing along with. Their hooks are the very definition of indelible.
Running through Miller's distinctive catalog is a combination of virtuosity and song craft. And that's no accident. His parents were jazz aficionados, not to mention close friends of Les Paul and Mary Ford, so, as a budding guitarist, Miller absorbed valuable lessons from that musical tradition. When the family moved to Texas, Miller deepened his education in the blues with family friend T-Bone Walker. Miller then moved to Chicago, where he played with Muddy Waters, Howlin' Wolf, Buddy Guy, Junior Wells, James Cotton and Paul Butterfield. That range of sources informs his music to this day.
In recent years, Miller has fully immersed himself in the blues. He continues to find creative outlets for the full panoply of his musical passions. On his successful tours with the Steve Miller Band, he complements the commercial peaks of his extensive catalogue with lesser-known songs that expand his fans' awareness of the range of his work.
In the course of his long, full career, Miller has sold tens of millions of records and his music has been streamed well over 2 billion times. With each listen the beauty and immediacy of his work, whether at its most playful or most serious, is palpable.
Marty Stuart got his start in Johnny Cash's back-up band in 1979. He soon enjoyed solo success as well as hits performing with other country
musicians, including Travis Tritt and Willie Nelson. He has received multiple Grammy Awards for his work.
Around this time, Stuart married Cash's daughter Cindy, but he parted ways with his father-in-law in 1985 in order to focus on his own career. Exploring the sounds of rockabilly, he found some success with the 1986 album Marty Stuart and scored his first hit with the song "Arlene." Stuart also worked on his stage persona, choosing to wear fancy western-style suits on stage and to tease his hair. In his personal life, he began to make changes, too. He and his wife Cindy divorced in 1988.
Returning with 1989's Hillbilly Rock, Stuart reached the top 10 of the country music charts with the album's title track. He again won over country music fans with 1991's Tempted, which featured "Burn Me Down" and "Little Things." Partnering with Travis Tritt, Stuart won his first Grammy Award for Best Country Vocal Collaboration for "The Whiskey Ain't Workin'" in 1992. The pair toured together and scored another big hit with their "This One Is Going to Hurt (For a Long, Long Time)" that same year.
In 1993, Stuart won another Grammy Award—this time for Best Country Instrumental Performance. He joined forces with Chet Atkins, Vince Gill, and several other country stars for the song "Red Wing." His next solo album Love and Luck (1994) proved to be a commercial disappointment, but he remained a popular country star. Stuart hosted the first of many Marty Party television specials that year.
Busy as ever, Stuart recorded duets with Steve Earle, Willie Nelson, B. B. King, and Travis Tritt. He also worked behind the scenes, serving as producer for songs by George Ducas, Pam Tillis, and Jerry and Tammy Sullivan. Stuart worked on film soundtracks for a diverse range of movies from the Steven Seagal action flick Fire Down Below (1997) to the Western drama All The Pretty Horses (2000). For All The Pretty Horses, he received a Golden Globe nomination.
In 1999 Stuart released The Pilgrim, a concept album that told the story of a man, brokenhearted and suicidal, who sets off on a journey. Country stars such as Emmylou Harris, Earl Scruggs and Pam Tillis contributed to the project. While it earned some positive reviews, it failed to catch on with music buyers.
In 2000, Stuart formed his own backup band called the Fabulous Superlatives. He recorded several albums with them, including 2003's Country Music and 2006's Live at the Ryman. The group has also toured with the likes of Merle Haggard and the Old Crow Medicine Show.
Chris Young: Raised on Country with Chris Janson and LoCash
Thursday, August 15th, 2019 7:00 PM Isleta Amphitheater, Albuquerque
Chris Young has accomplished more by 29 than some artists do in a lifetime. Already a Grammy-nominated recording artist, he's also a dynamic live performer consistently in demand, an international ambassador for his genre, a talented songwriter with six Number Ones to his name – by the way, he wrote four of them – and a handsome charmer to boot. Now, with the release of his fourth album, A.M., the man known for his classic baritone and melt-your-heart ballads knows how to have a good time, too.
Blessed with parents who encouraged his art, Young soon found his way into musical theater, jazz training, and six years of classical voice, which honed his emerging baritone into something truly special. In his early teens, Young convinced his mom to drive him into Nashville so he could sit in with bands and work with local songwriters; by 16, he'd formed a band with some older guys from Middle Tennessee State University, and they started playing George Strait and Garth Brooks covers in whatever clubs would have them.
He would chart five consecutive Number One singles, co-writing four of them, and receiving plenty of Grammy, ACM, and CMA nominations along the way. With A.M., this self-professed "studio nerd" is ready to launch phase two of a plan he cooked up years ago with longtime
producer James Stroud.
More than anything, A.M. is defiantly, definitely country. And for anyone who knows the real Chris Young, the party anthems on A.M. won't come as that much of a surprise. Though he's made his name on mature, sensitive, heartfelt hits like "Tomorrow," "You," and "Voices," he is, at heart, just like any other 29 –year-old guy.
Platinum-selling multi-instrumentalist and singer/songwriter Chris Janson and country music songwriting duo LoCash join the tour. Chris' first music video release "Drunk Girl" was nominated 2019 ACM Video Of The Year. LOCASH duo of Preston Brust and Chris Lucas have enjoyed hit singles, sold-out concert appearances here and abroad, and have tasted the top of the chart as two of Nashville's quickest-rising songwriters. Albuquerque bassist and songwriter Zach Fowler serves as music director for the band.
Mary J Blige & Nas 
Tuesday, August 20th, 2019 8:00 PM Isleta Resort Amphitheater, Albuquerque
Iconic Grammy Award-winning singer, songwriter, actress and philanthropist, Mary J. Blige is a figure of inspiration, transformation and empowerment making her one of the defining voices of the contemporary music era. With a track record of eight multi-platinum albums, nine Grammy Awards (plus a staggering 32 nominations), a 2012 Golden Globe nomination, and five American Music Awards, Blige is a global superstar. In the ensuing years, the singer/songwriter has attracted an intensely loyal fan base—responsible for propelling worldwide sales of more than 50 million albums.
Blige helped redefine R&B and began forging a unique niche for herself on the more personal second album, 1994's My Life. Blige is an artist that uses her gift of song to lift spirits and touch lives while bringing her heart, soul and truth to those who are willing to listen. She is loved for her passionate, chart-topping hits like "Be Without You", "No More Drama" and "Family Affair" all of which have made her a force in music.
In 2014, Blige released her 13th studio album, The London Sessions, which reached the No.1 position on the Top R&B Albums chart and included a behind-the-scene documentary of her recording sessions that premiered at the Tribeca Film Festival 2015.
In 1994, Nas's debut album, Illmatic, was finally released. It was awarded best album of 1994 by The Source.[17] It also featured production from Large Professor, Pete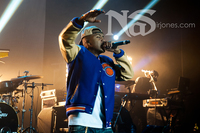 Rock, Q-Tip, LES and DJ Premier, as well as guest appearances from Nas's friend AZ and his father Olu Dara. The album spawned several singles, including "The World Is Yours", "It Ain't Hard to Tell", and "One Love". Shaheem Reid of MTV News called Illmatic "the first classic LP" of 1994.[18] In 1994, Nas also recorded the song "One on One" for the soundtrack to the film Street Fighter.
MTV ranked him at #5 on their list of "The Greatest MCs of All Time". In 2012, The Source ranked him #2 on their list of the "Top 50 Lyricists of All Time". In 2013, Nas was ranked 4th on MTV's "Hottest MCs in the Game" list. About.com ranked him first on their list of the "50 Greatest MCs of All Time" in 2014, and a year later, Nas was featured on "The 10 Best Rappers of All Time" list by Billboard.
Chris Tomlin
Friday, August 23rd, 2019 8:00 PM Inn of the Mountain Gods, Mescalero
Chris Tomlin is one of the most heralded singer-songwriters in the world who has amassed an impressive body of work. As one of the most recognized and influential artists in any genre, it is estimated each week 20-30 million people sing one of his songs in worship. He has sold more than 8 million albums, 11.3 million digital tracks with 16 #1 singles. The Grammy® winner's list of music awards include an American Music Award, 3 Billboard Music Awards, 21 Dove Awards, multiple BMI Songwriter of the Year Awards and more. Chris' tours have sold-out venues in major cities including New York City's Madison Square Garden, The Forum in Los Angeles, Nashville's Bridgestone Arena and Red Rocks, among many others. Recently, Chris became one of only four artists to ever receive the Sound Exchange Digital Radio Award for over 1 billion digital radio streams, the others include Justin Timberlake, Pitbull and Garth Brooks.
Stephen Marley
Friday, August 23rd, 2019 7:30 PM Kimo Theater, 425 Central Avenue NW, Albuquerque
The second son of Bob and Rita Marley, Stephen Marley was born on April 20, 1972. He began his career as a precocious six-year old singing, dancing and playing percussion with his siblings in the group The Melody Makers, whose first single "Children Playing In The Streets" was produced by their father in 1979 and released on Tuff Gong, the label founded by Bob in the late 60s. Just like his older brother Ziggy, Stephen acquired his initial studio skills by watching his father. While still a teenager, he assisted in the production of The Melody Makers' albums, including their three Best Reggae Album Grammy winners Conscious Party (Virgin Records, 1989) One Bright Day (Virgin Records, 1990) and Fallen Is Babylon (Elektra Entertainment, 1998). In 1993 Ziggy and Stephen founded Ghetto Youths International as a means of controlling their own music and helping upcoming artists.
The first project that brought Stephen's production capabilities widespread attention was Chant Down Babylon, where he audaciously manipulated his father's original vocal outtakes from the 1970s Island Records' sessions, splicing them into duets with hip-hop and R&B artists, while updating the Wailers' richly textured one-drop rhythms with an assortment of samples, loops and overdubs. The results ranged from the late Guru's heartfelt take on "Johnny Was" to Busta Rhymes' street version of the reverential "Rasta Man Chant" to Aerosmith's Steven Tyler and Joe Perry's hard rocking raucousness on "Roots Rock Reggae." Chant Down Babylon achieved its objective of bringing Bob's music to a new generation of fans, earned a Grammy nomination, was certified Gold by the Recording Industry Association of America and has sold more than one million copies worldwide.
Stephen's album Revelation Pt. 1 – The Root of Life won the Grammy Award for Best Reggae Album in 2012. The follow-up, Revelation Pt. 2 – The Fruit of Life was released in 2016. His latest release is the five-track EP One Take: Acoustic Jams.
UB40
Saturday, August 24th, 2019 8:00 PM Legends Theater @ Route 66 Casino
UB40 is forty. The band began its 40th Anniversary tour last June. The story of UB40, and how this group of young friends from Birmingham transcended their working-class origins to become the world's most successful reggae band is not the stuff of fairytales as might be imagined. By the summer of 1978, UB40 began rehearsing in a local basement.
By the time Chrissie Hynde invited them to tour with the Pretenders during the summer of 1980 and their debut single "King b/w Food For Thought" had sailed into the UK Top 5, all the essential elements of UB40 were already in place. Their line-up will remain unchanged for almost thirty years, and they will continue playing a mix of original material and inspired choice of reggae covers in a style that's instantly accessible with its bright melodies and sweeping horn arrangements
The band became evangelists of a kind, introducing classic reggae songs and artists to new audiences from around the world as they embarked on three best-selling installments of Labour Of Love, the band's first No. 1 album . Lead single "Red Red Wine" also went straight to No. 1. In fact it stayed in the British charts for two years, thereby giving UB40 their first truly worldwide hit and, eventually, their first American No.1.
UB40 again teamed up with Chrissie Hynde, who joined them on "Breakfast In Bed." The result was another Top 10 hit, taken from the 1988 album "UB40."At the onset of the nineties, Robert Palmer duetted with them on their next UK Top 10 hit, "I'll Be Your Baby Tonight," and 808 State charted with a remix of "One In Ten."
The opening of 2018 saw UB40 return to Europe, for a tour which took them through Holland, Belgium and France. 2018 was also the start of UB40's 40th anniversary celebrations, which they kicked-off in June with a sold-out concert at the Royal Albert Hall.
UB40's new album 'For The Many' dropped in February 2019.
Brian Setzer's Rocakabilly Riot
Saturday, August 24th, 2019 8:00 PM Isleta Resort, Albuquerque
Brian Setzer's Stray Cats are celebrating 40 years. The band that put Rockabilly music back on the record charts in the early-'80s, scored several big hits on both sides of the Atlantic thanks to a striking visual 1950's style brought "up to date" with exaggerated pompadours and colorful tattoos, as well as genuine musical chops that evoked the best players of rockabilly's original heyday. The music had a rhythm that was rock solid yet loose, the singer could croon or shout and the guitar playing demanded respect. It was elegant yet hard, jazzy yet completely rocking. Their music and style were like nothing happening in pop culture at that time. Formed by guitarist/vocalist Brian Setzer, upright bass player Lee Rocker and drummer Slim Jim Phantom in the Long Island town of Massapequa, NY, in 1979, the trio shared a love for Rockabilly music and after banging around New York and Philadelphia for a few months, in the summer of 1980, they were persuaded by a mutual friend to hop a plane to London where a rockabilly revival movement was just beginning to emerge.
They were popular right out of the box with the release of their self-titled album in 1981 that scored three straight hits with "Runaway Boys," "Rock This Town," and "Stray Cat Strut." Deciding to test their luck in America, they signed with EMI America and in 1982 released their U.S. debut, Built for Speed, which compiled the highlights from their two British LPs. Helped by extensive airplay on MTV at the height of the anything-goes new wave era, "Rock This Town" and "Stray Cat Strut" both hit the American Top Ten, over a year after their British chart peaks. As a result, Built for Speed was a smash, and the Stray Cats were seen as avatars of retro style. Their second American album, Rant n' Rave With the Stray Cats, appeared in 1983 and produced another Top Ten hit in "(She's) Sexy + 17," as well as a Top 40 entry in the doo wop-styled ballad "I Won't Stand in Your Way."
The Cats had clawed their way all over the globe from 1981 to 1984 when they decided to go their separate ways for a while. In mid-1988, the three felt the time was right to bring it back again and reunited until 1992 when they split a second time. A one-off reunion show in California in 2003 created such a good vibe between the three guys that they decided to mount a month-long summer tour of Europe to celebrate both the Rockabilly trio's 25 year career and the 50th birthday of rock and roll in the cities where it all started for them. So much excitement was generated with the 17 show sold-out tour that is was decided that one performance would be documented and released as a live DVD and album. Rumble In Brixton was recorded at the sold out show in London at the legendary Brixton Academy where the atmosphere was electric, and the energy was vibrant, almost dangerous.
Heart Love Alive Tour with Joan Jett & the Blackhearts 
Sunday, August 25th, 2019 7:00 PM Isleta Amphitheater, Albuquerque
History favors strong women.
When women stand up for themselves, show up, and speak out, change occurs time and time again, whether in politics, culture, entertainment, or music. There might be no women stronger–and louder–than the legendary ladies of HEART. Formed by sisters ANN and NANCY WILSON, the Rock and Roll Hall of Fame®-inducted group not only pioneered the female-fronted rock band, for all intents and purposes, but they also soundtracked four decades and counting. Throughout this time, the band sold over 35 million records, garnered four GRAMMY® Award nominations, landed ten Top 10 albums, received a star on the Hollywood Walk of Fame, and achieved "the longest span of top-10 albums on the Billboard charts by a female-led band."
By 1975, they had recorded their seminal debut Dreamboat Annie. Bordering rock and heavy metal fastened with folk songcraft, the platinum breakthrough spent 100 weeks on the charts and spawned a string of smashes such as "Magic Man," "Dreamboat Annie (Fantasy Child)," and "Crazy On You." Signature hit "Barracuda" bared its teeth on the triple-platinum 1977 epic Little Queen. As the musicians sold out shows worldwide and continued their multiplatinum reign on Magazine, Dog & Butterfly, and Greatest Hits Live, they recorded the definitive self-titled Heart in 1985–ten years removed from Dreamboat Annie. Vaulting to superstar status, Heart bowed at #1 on the Billboard Top 200, went quintuple-platinum, earned a GRAMMY® Award nomination, and yielded "If Looks Could Kill," "What About Love," "Never," and "These Dreams," which captured the #1 spot on the Billboard Hot 100, which features NANCY on lead vocals.
A new era has commenced in 2019. ANN and NANCY welcome a bevy of female powerhouses to join them on their biggest package tour to date–the "Love Alive" Summer Tour. HEART headlines a bill that includes Joan Jett & The Blackhearts, Sheryl Crow, Brandi Carlile, Elle King, and Lucie Silvas and rolls through major markets everywhere.
As frontwoman for The Runaways, Joan Jett
became a female pioneer in the male-dominated world of rock music. She is also a songwriter and producer. One of the top women in rock, Joan Jett had a string of hits during the 1980s and 1990s. Jett started her musical career as a teenager, forming her first serious band, the Runaways, at the age of 15. The final line-up included Jett on guitar and vocals; Sandy West on drums; Cherie Currie on lead vocals; Jackie Fox on bass guitar; and Lita Ford on guitar. The band was ahead of its time in many ways, with its hard-rock sound emerging during an era when disco music was king.
In 1976 the Runaways released their first self-titled album, which failed to impress critics and music buyers alike. Still, the song "Cherry Bomb," with its rebellious and raw edge, which Jett wrote with friend Kim Fowley, became a punk hit. The following year, the Runaways released their sophomore effort, Queens of Noise, which featured such tracks as "Born to Be Bad" and "Neon Angels." While the album performed poorly in the U.S., the Runaways received a warm welcome in Japan, scoring three gold records there.
Deciding to pursue a solo career, Jett spent some time in England working with Paul Cook and Steve Jones, both former members of the legendary punk band the Sex Pistols.  At first, Jett and Laguna printed and distributed the record themselves, selling copies at Jett's shows. The record then was picked up by Boardwalk Records and re-released as Bad Reputation. Her rock-pop sound, however, didn't quite catch on. Not one to give up, Joan Jett and the Blackhearts put together another album. I Love Rock 'n' Roll became a huge hit, driven in large part to the title track, which hit the top of the pop charts in early 1982. She had two more hit singles that year with her version of Tommy James' "Crimson and Clover" and Gary Glitter's "Do You Wanna Touch Me (Oh Yeah)."
In recent years, Jett has had her music featured in several films and TV series, including The Runaways, Baby Mama and Shrek. Still, Jett continues to tour extensively and plays a variety of gigs. "I love playing fairs. I think they're great, because you get out and you see America. We always have wonderful, very boisterous crowds. You see families; you see lots of kids. And it's great," she said.
Jett has also taken an active part in signing bands to her record label. "We made Blackheart Records what we wanted it to be," Jett said. "It's a place where girls can feel comfortable to be—both in a work environment and on an artistic level." Current acts with Blackheart Records include Girl in a Coma and the Dollyrots.
In the film world, Jett played an important role in the biopic The Runaways, a film based on Cherie Currie's biography Neon Angel: The Cherie Currie Story. She served as an executive producer on the project, and assisted actress Kristen Stewart with her portrayal of Jett. Jett gave the actress audio tapes from when she was 14 years old, which were meant to help Stewart capture Jett's distinct accent.
Korn with Alice in Chains
Tuesday, August 27th, 2019 6:30 PM Isleta Amphitheater, Albuquerque
Since forming in 1993, the iconic hard rock band KORN have sold nearly 40 million albums, toured the world dozens of times, and set records in the process that will likely never be surpassed. Originally from Bakersfield, CA, vocalist Jonathan Davis, guitarists James "Munky" Shaffer and Brian "Head" Welch, and Reginald "Fieldy" Arvizu on bass ushered in the new wave of metal music in the '90s with their self-titled debut in 1994 and 1996's Life is Peachy, but have ridden that wave to even greater success and higher artistic water marks. The band have battled personal demons and addictions but have found their way through to the other side. And now, highlighted by the force of drummer Ray Luzier, a return to a dual-guitar dynamic and some of Davis's most inspired moments of self-reflection and expression, the new album The Serenity of Suffering finds KORN harnessing all the anger, power, and trademark balance of darkness and light that made their name all those years ago.
Alice in Chains both epitomized the solemn, heavy Seattle sound of the 1990s and stood apart from the grunge hordes. What separated Alice in Chains from their alt-rock brethren was how their roots lay in heavy metal, not punk. Guitarist Jerry Cantrell and vocalist Layne Staley both played in metal bands prior to the formation of Alice in Chains in 1987 and they released the band's debut, Facelift, in 1990, well before Nirvana's Nevermind pushed the underground into the mainstream. Despite their connections to metal, Alice in Chains thrived in the glory days of grunge. After the group scored rock radio and MTV hits with "Man in the Box" and "Would?" in the early days of grunge, Alice in Chains became one of the first alt-rock bands of the '90s to delve into acoustic-based music, scoring hits with the comparatively softer "No Excuses" and "I Stay Away."
Arriving at the peak of 1992's grunge explosion, the dark and gloomy Dirt made Alice in Chains' career. By December, the album earned a platinum certification — it would go platinum once again in 1993 and 1995, with a fourth and final certification arriving in 2000 — and it stayed on the charts thanks to "Angry Chair" and the Top Ten mainstream rock hits "Rooster" and "Down in a Hole."
The revived Alice in Chains recorded a comeback album in 2008 with co-producer Nick Raskulinecz, which appeared in September 2009 as Black Gives Way to Blue. Debuting at five on the Billboard charts, Black Gives Way to Blue wound up going gold while racking up two Grammy nominations, reestablishing Alice in Chains as a force in mainstream and modern rock. The group toured into 2010 and then in 2011 set to work on another album with Raskulinecz. Entitled The Devil Put Dinosaurs Here, the album debuted at two upon its release in May 2013. Alice in Chains toured The Devil Put Dinosaurs Here into 2014, then spent the next two years on the road. In 2017, the group started work on another new album with Raskulinecz. Recorded primarily in Seattle, the resulting Rainier Fog appeared in August 2018.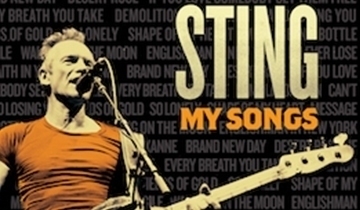 Sting with special guest Fantastic Negrito
Monday, September 2nd, 2019 5:00 PM Kit Carson Park, Taos
The Town of Taos and AMP Concerts are proud to present "Sting: My Songs" live in Taos, New Mexico on Monday, September 2 at Kit Carson Park.
"Sting: My Songs" will feature many of the 17-time Grammy Award winner's most celebrated hits, both with The Police and as a solo artist, fans can expect to hear "Englishman In New York," "Fields Of Gold," "Shape Of My Heart," "Every Breath You Take," "Roxanne," "Message In A Bottle" and many more.
Composer, singer-songwriter, actor, author, and activist Sting was born in Newcastle, England before moving to London in 1977 to form The Police with Stewart Copeland and Andy Summers. The band released five studio albums, earned six Grammy Awards and two Brits, and was inducted into The Rock and Roll Hall of Fame in 2003.
As one of the world's most distinctive solo artists, Sting has received an additional 11 Grammy Awards, two Brits, a Golden Globe, an Emmy, four Oscar nominations, a Tony nomination, Billboard Magazine's Century Award, and MusiCares 2004 Person of the Year. Also a member of the Songwriters Hall of Fame, he has received the Kennedy Center Honors, The American Music Award of Merit and The Polar Music Prize. Throughout his illustrious career, Sting has sold close to 100 million albums from his combined work with The Police and as a solo artist.
While in town for the holiday weekend, visitors can take advantage of a wide array of outdoor recreation options, dozens of art galleries and museums, exceptional food, wine, beer and cocktail selections and unique shopping options available in Taos.
When you listen to Fantastic Negrito, you're invited to hear the story of life after destruction. Each song is a real story about a musician from Oakland who experienced the highs of a million dollar record deal, the lows of a near-fatal car accident that left him in a coma and is now in the midst of a rebirth that took him from the streets of Oakland to the Grammy stage. On the way he won the NPR Tiny Desk Contest and toured the world, playing alongside artists ranging from Chris Cornell to Solange to Sturgill Simpson.
Fantastic Negrito's latest release Please Don't Be Dead won the 2019 Grammy for the Best Contemporary Blues Album. "The last album was more observational," says Negrito. "On this one, I'm bringing the fight."
Kiss: End of the road World Tour
Wednesday, September 11th, 2019 7:30 PM Isleta Amphitheater, Albuquerque
As America's #1 Gold Record Award winning group of all time, and that's in every category, KISS can easily be named one of rock's most influential bands. The Rock N Roll Hall of Famers have released 44 albums and sold more than 100 million albums worldwide. Honored by their peers, KISS received the illustrious ASCAP Founders Award in 2015.
Over 40 years of record-breaking global tours have brought KISS to their fans. Additionally, once a year the "KISS Army" becomes the "KISS Navy" as fans from across the globe board the KISS Kruise (this year will be their 6th voyage).
High-profile appearances have included the Super Bowl, the Winter Olympics, Rockin' The Corps concert, a FOX alliance with KISS appearing in multiple episodes of Family Guy, plus two special guest performances on American Idol finales. KISS has been featured in major advertising and marketing campaigns for John Varvatos, Google Play, Hello Kitty— even appearing in a Dr. Pepper Super Bowl commercial and advertising campaign in support of their Hottest Show On Earth tour.
KISS is dedicated to numerous Veterans Organizations including: The Wounded Warriors Project, The USO, The U.S. Chamber of Commerce "Hire A Hero" program, The Legacy Organization in Australia, Help For Heroes United Kingdom and The Dr. Pepper Snapple Groups Wounded Warriors Support Foundations.
The KISS legacy continues to grow generation after generation, transcending age, race and creed. The unparalleled devotion and loyalty of the KISS Army to the "Hottest Band in the World" is a striking testament to the band's unbreakable bond with its fans.
Rob Thomas
Friday, September 13th, 2019 8:00 PM Legends Theater, Route 66 Casino, Albuquerque
Three-time GRAMMY® award winner Rob Thomas progresses by recognizing his roots. In fact, the singer, songwriter, multi-instrumentalist, and Matchbox Twenty co-founder picks up a thread from his formative years and weaves a bold and bright new chapter on his fourth solo offering, Chip Tooth Smile (Emblem/Atlantic Records].
Fittingly, the experience earned from over two decades as one of modern music's preeminent songwriter and frontmen empowers him to do so.
He most certainly does on Chip Tooth Smile. In fact, the record represents a confluence of firsts for the New York-based artist. After three tour packed summers, he took the summer of 2018 off and commenced writing for what would become his latest album. Three years removed since 2015's The Great Unknown, he amassed a career high 60 ideas to be whittled down into the next body of work. All along, there would be no choice but to work with longtime friend Butch Walker behind-the-board as producer. It notably marked his first collaboration outside of producers Matt Serletic and Steve Lillywhite, but one he admits to "manifesting."
Throughout his illustrious career, Thomas has consistently made history. He received a rare Diamond Award from the RIAA for Matchbox Twenty's 12-times platinum debut Yourself or Someone Like You. His 2005 platinum solo debut, Something to Be, became "the first album by a male artist from a rock or pop group to debut at #1 on the Billboard Top 200 since the chart debuted." Its follow-up cradlesong cemented him as "the only male artist with multiple #1 hits at Adult 40," while he tied P!nk for "most #1s by a solo artist in the chart's history." Not to mention, he teamed up with Santana for 1999's "Smooth," which not only earned three GRAMMY® Awards, but also held the #1 spot on the Billboard Hot 100 for 12 weeks and spent 58 total weeks on the chart. The song emerged as #1 song in Billboard's Top Hot 100 Rock Songs" chart history and "#2 Hot 100 Song of All-Time". "Smooth" was also declared the all-time #1 song on Billboard's "Adult Pop Songs" radio airplay chart, the #1 song of the Rock Era based on chart performance on Billboard's Hot 100 and recently declared to still hold the spot as the second most successful song of all time by Billboard.
Thomas became the first-ever recipient of the prestigious Songwriters Hall of Fame Hal David Starlight Award created to recognize a composer in the early years of his or her career that has already made a lasting impact. Moreover, he garnered numerous BMI and ASCAP awards and would be crowned "Songwriter of the Year" by both Billboard and BMI. Total record sales for his output exceed 80 million worldwide. Additionally, his commitment to philanthropy remains as staunch as his commitment to music. After being involved in many charitable endeavors, he and his wife, Marisol, started SIDEWALK ANGELS FOUNDATION which provides critically needed funds and support to no-kill animal shelters across the country that help to fight for the rights and fair treatment of those that have no voice."
In the end, Thomas comes full circle and delivers a record both befitting of his reputation and indicative of his future. "I write a lot of songs about the human condition, how people interact with each other, and how we deal with our environments," he leaves off. "I want people to take them and attach them to their lives. I hope they possibly speak to what they're going through, and I'm always thankful they're still listening," he smiles.
Breaking Benjamin
Friday, September 13th, 2019 5:30 PM Isleata Amphitheater, Albuquerque
Pennsylvania hard rock outfit Breaking Benjamin debuted with a brand of metal-tinged alternative that came to define the sound of mainstream rock in the early 2000s. Breaking Benjamin became one of the most popular rock bands in the United States, scoring a number one with the single "Breath" in 2007 and topping the Billboard 200 in 2015 with Dark Before Dawn. In addition, three of their albums — 2004's We Are Not Alone, 2006's Phobia, and 2009's Dear Agony — have been certified platinum in the U.S.
Breaking Benjamin issued their third album, Phobia, in August 2006 before heading out on a nationwide headlining trek. The album featured new drummer Chad Szeliga and was spearheaded by the single "The Diary of Jane," which gained radio airplay and helped the album debut at number two on the Billboard charts. Phobia was reissued that fall with additional bonus tracks, while the band continued touring alongside Godsmack. After the tour, Breaking Benjamin dove back into the studio to begin work on their fourth full-length. The resulting Dear Agony, fueled by first single "I Will Not Bow," arrived in the summer of 2009. More touring followed, including legs with Three Days Grace and Nickelback, before Burnley announced a hiatus due to persistent health issues. Ensuing legal disputes within the band led to Fink and Klepaski being fired just before a collection, Shallow Bay: The Best of Breaking Benjamin, was released in 2011. Szeliga exited the band in 2013.
The following year, Burnley confirmed that Breaking Benjamin would continue as a quintet, and in June of 2015 they returned with their first album of new material in six years, Dark Before Dawn. The comeback effort featured the lineup of Burnley (who also produced), guitarists Jasen Rauch and Keith Wallen, bassist Aaron Bruch, and drummer Shaun Foist. While the lead single, "Failure," cracked the Billboard Hot 100 and hit number one on the Mainstream Rock Songs chart, the album became their first American chart-topper. While still touring behind Dark Before Dawn, Breaking Benjamin recorded their sixth effort, Ember, which arrived in 2018. Debuting on the charts at number three, the effort included the singles "Red Cold River," "Feed the Wolf," and "Blood."
Dee Snider & Vixen
Friday, September 13th, 2019 8:00 PM Inn of the Mountain Gods, Mescalero
Dee Snider rose to fame in the '80s as the lead singer and songwriter of the heavy metal band Twisted Sister. With chart-topping songs such as "We're Not Gonna Take It" and "I Wanna Rock," he earned the ranking of one the Top 100 Metal Vocalists of All Time by Hit Parader.
Over the years, Snider has written hits songs across many genres of music, which have been covered by major artists all over the world. In 1998, he wrote the song "The Magic of Christmas Day (God Bless Us Everyone) which was recorded and made famous by Celine Dion.
But his talents far exceed the music scene. He has starred in several reality TV shows, including appearances in three seasons of Celebrity Apprentice; Gone Country with John Rich; MTV's Rock The Cradle with his son Jesse; Growing Up Twisted, an A&E series featuring the entire Snider family and their Long Island lifestyle; ABC's Celebrity Wife Swap, and Celebrity Holiday Homes.
Don't miss the iconic all-female hard rock band Vixen. Rising to fame in the '80s, the group has sold over a million albums throughout their impressive career.
Vixen was founded in St. Paul, Minnesota by guitarist Jan Kuehnemund. Eventually, she headed for Hollywood with vocalist Janet Gardner, drummer Roxy Petrucci and bassist Share Pedersen (Ross).
The group quickly built their reputation playing the infamous Sunset Strip and signed their first major label deal with EMI. Vixen's first hit single "Edge of a Broken Heart" then climbed the Billboard charts fueled by its heavy video rotation on MTV. Their self-titled freshmen LP garnered two more hits with "Crying and "Love Made Me", which both charted on the Billboard hot 100 top 40. However, it was the group's live performances opening for the Scorpions, Ozzy and Bon Jovi that pushed them into the spotlight.
The group disbanded in 1991 allowing the group members to focus on their own independent projects. In 1997, Gardener and Petrucci released "Tangerine" under the Vixen name. Kuehnemund reformed the group in 2002 with vocalists Jenna Sanz-Agero, bassist Lynn Louise Lowrey and drummer Kat Kraft. They went on to tour and release "Live and Learn" and "Extended Versions."
Sadly, Kuehnemund was diagnosed with cancer just days before announcing the long-awaited reunion of the four original band members. She passed away in October 2013.
Eli Young Band
Saturday, September 14th, 2019 *;00 PM Inn of the Mountain Gods, Mescalero
The Eli Young Band has always been unique in modern Country music – a true band of brothers who play their own instruments, write their own songs and cling fast to their Texas roots. Now, they're bringing their chart-topping hits to Inn of the Mountain Gods on Saturday, September 14.
Mike Eli formed the band with guitarist James Young, bassist Jon Jones and drummer Chris Thompson in 2000 while they were attending the University of North Texas.
Over their career, the band has had three #1 singles: "Crazy Girl," "Even If It Breaks Your Heart" and "Drunk Last Night." Their last album 10,000 TOWNS ranked #1 on the Billboard Top Country Albums chart, landed a coveted Top 5 spot on the Billboard 200 and claimed the top spot on the iTunes Country Albums chart. Their hit singles were also awarded Billboard's #1 Country Song of the Year and ACM Song of the Year, in addition to garnering Eli Young Band numerous nominations from GRAMMY, CMA, CMT, ACA and Teen Choice Awards.
The talented group has toured with many other big-name country artists, including Toby Keith, Kenny Chesney, Rascal Flatts, Tim McGraw, Jason Aldean, Darius Rucker and Dave Matthews Band.
Florida Georgia Line-Can't Say I Ain't Country Tour
Saturday, September 14th, 2019 7:00 PM Isleta Amphitheater
Keepin' it country, Florida Georgia Line are headed to Isleta Amphitheater on the Can't Say I Ain't Country Tour! The tour supports their hot new album of the same name, which sees the duo stepping away from their signature "bro-country" production and stripping things back to a more classic sound, and will feature Dan and Shay & Morgan Wallen in support!
Upon graduating from Belmont University, where they met in 2008, Tyler Hubbard and Brian Kelley decided to embark on a music career, giving themselves two years to succeed. The guitar and vocal duo formed Florida Georgia Line, originally a covers outfit, and signed with Nickleback producer Joey Moi's label Big Loud Mountain Records in 2011. The following year they released "Cruise", their debut single, which was a huge hit for the pair, breaking two major sales records. The song was downloaded over seven million times, which made it the first ever Diamond-certified country song and, until Sam Hunt's "Body Like a Back Road" claimed the title in 2017, it was the best-selling digital country song of all time, holding its number one position for 24 weeks. The duo is credited with originating the "bro-country" genre. Can't Say I Ain't Country, their fourth studio album, is released in 2019.
Dwight Yoakam with Special Guest Sim Balkey-A Benefit for the Witter Bynner Foundation for Poetry
Tuesday, September 17th, 2019 7:30 PM Santa Fe Opera Highway 285 N, Santa Fe
This show is a benefit for the Witter Bynner Foundation for Poetry. The foundation promotes poetry in American culture and encourages grant proposals that expand awareness of the positive effects of poetry on society. Contributions help promote creative uses of poetry in New Mexico and beyond.
Dwight Yoakam has sold more than 25 million albums worldwide, and he is a 21-time-nominated, multiple Grammy Award winner. He has 12 gold albums and 9 platinum or multi-platinum albums, with five of those albums topping Billboard's Country Albums chart and another 14 landing in the Top 10. Nearly 40 of Yoakam's singles have charted on Billboard, with 14 peaking in the Top 10. He is also the recipient of the Artist of the Year award from the Americana Music Association, the most prestigious award offered by the organization.
In 2016, Yoakam released his bluegrass album Swimmin' Pools, Movie Stars… on Sugar Hill Records. Featuring a band of bluegrass luminaries, this album boasts a collection of reinterpreted favorites from his catalogue, as well as a cover of Prince's "Purple Rain." Produced by nine-time Grammy winner Gary Paczosa (Alison Krauss, Dolly Parton), Jon Randall (songwriter of "Whiskey Lullaby"), and Yoakam himself, and mixed by Chris Lord-Alge, this album reflects the love for bluegrass music that Yoakam developed at an early age in Kentucky and that has inspired him for many years thereafter.
In addition to his musical career, Yoakam is a formidable film and television actor who has appeared in over 40 feature films, including "Sling Blade" and "Panic Room." In 2016, he recurred in David E. Kelley's Amazon series "Goliath." Recently, he appeared in director Steven Soderbergh's film "Logan Lucky," with Channing Tatum and Daniel Craig. Yoakam is capable of seamlessly melting into his roles and impressively standing toe-to-toe with some of the world's top thespians over the course of his storied and successful acting career, includin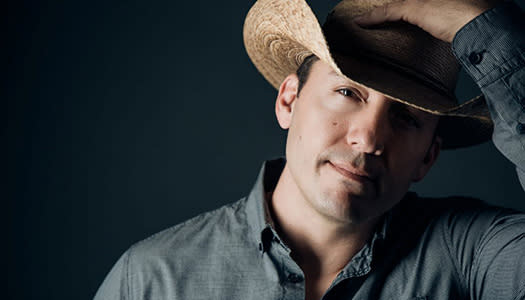 g Jodie Foster, Tommy Lee Jones, Jared Leto, Forest Whitaker, and Matthew McConaughey.
Sim Balkey, New Mexico's rising star, is a musical genius when it comes to telling stories through melody and lyric. Drawing vocal inspiration from the likes of Justin Moore and Gary Allen, he's created his own sound, putting a modern twiston traditional country music that he describes as "George Strait vocals over an Eric Church track."
While playing nearly 100 shows a year, Balkey puts the same energy into his live shows as he does writing his music. "Our shows are like taking our home, putting it in front of people and offering it up. We try to make real connections everywhere we go, because the fans are what keep us going; it's an amazing feeling to know that they appreciate what we do. People walk in as fans, and walk out as family."
Iron Maiden
Thursday,September 19th, 2019, Isleta Amphitheater, Albuquerque
Iron Maiden fans, rejoice!! After a ferociously well-received run in Europe, The Legacy Of The Beast tour is coming to North America – headed to the to Isleta Amphitheater, Albuquerque, on Thursday 19th September 2019!!
Iron Maiden live performances are always something spectacular, but this tour, modelled after the Iron Maiden mobile game "The Legacy Of The Beast," promises to be something truly extraordinary. Iron Maiden fans can hardly wait, after hearing reports of what the new show is all about, to see it with their own eyes!!
"We're excited to return to North America and share the 'Legacy Of The Beast' tour with all our friends there!" Bruce Dickinson said in a press release, and went on to talk about the elaborate technical nature of the show itself. "We've got all kinds of crazy things going on, including a replica Spitfire plane dominating the stage during 'Aces High', tons of pyro, a giant Icarus, muskets, claymores and some truly marvellous flame-throwers which I have a hell of a lot of fun with, as you will see! And, of course, we have Eddie, as you've never seen him before, and absolutely loads of other surprises."
It's a wild thing to say, but we think it just mignt be true – that this is going to be the biggest and best Iron Maiden tour EVER!! Whatever you do, you've got to be in that crowd – so get your tickets ASAP, while you still have the chance!!
Peter Frampton-The Final Farewell Tour
Tuesday, September 24th, 2019 7:30 PM Sandia Resort, Albuquerque
Peter Frampton remains one of the most celebrated artists in rock history. At age 16, he was lead singer and guitarist for British band The Herd. At 18, he co-founded one of the first supergroups, seminal rock act Humble Pie. His session work includes collaborations with such legendary artists as George Harrison, Harry Nilsson, David Bowie, Jerry Lee Lewis, Ringo Starr, John Entwistle, Mike McCready and Matt Cameron (Pearl Jam), among many others.
Frampton has appeared as himself in television shows "The Simpsons" and "Family Guy." He also served as technical advisor on Cameron Crowe's 2000 film Almost Famous as well as appearing in it and writing songs for the soundtrack. In 2007 he won the Grammy Award for "Best Pop Instrumental Album" for Fingerprints and in 2014 was inducted into the Musicians Hall of Fame.
Frampton has toured with the likes of David Bowie, Stevie Nicks, Greg Allman, Ringo Starr, Lynyrd Skynyrd, Cheap Trick, Steve Miller Band, Bill Wyman's Rhythm Kings, and many others. Additionally, he took Peter Frampton's Guitar Circus on the road for two years with special guests B.B. King, Buddy Guy, Vince Gill, Larry Carlton, Robert Randolph, Don Felder (formerly of The Eagles), Dean DeLeo (Stone Temple Pilots), Kenny Wayne Shepherd, Sonny Landreth, Robert Cray and Roger McGuinn (the BYRDS).
He recently celebrated the 42nd anniversary of his fifth solo album, Frampton Comes Alive!, which remains one of the top-selling live records of all time, with over 17 million copies sold worldwide.
Rascal Flatts
Friday, October 4th, 2019 8:00 PM Sandia Resort Amphitheater, Albuquerque
One band. Ten albums. Sixteen Number One hits. Over 23 million records and 10 million tickets sold.
With statistics like that, the numbers pile up so high it's easy to get lost on top of the heap and forget why you wanted to be there in the first place. But not Rascal Flatts. Time and success have only put them closer to their core on Back to Us, their tenth LP that's both a return to form and a proclamation of everything that this trio has come to represent over nearly two decades. And that's expert musicianship, razor-sharp vocals and songs that have shaped lives, loves and the genre of country music itself. They've won over 40 awards, graced stages around the world and put time into charity organizations that have touched so many lives. But when it came to make their tenth album, they decided to focus on their roots, letting DeMarcus take the primary production reigns, anchored by Rooney's world class guitar work. And not only did they pick the best songs and work with the best songwriters, they had a hand in writing many of the tracks themselves. That approach is just one of the reasons the music of Rascal Flatts has become a part of the story – those nuptials, graduations, family road trips – of so many.
Back to Us is loaded with those moments that will weave themselves forever into the fabric of the lives of their fans. "I Know You Won't," a gorgeous piano-based ballad whose intro conjures up John Lennon's "Imagine," is sure to become a timeless melody for anyone facing heartbreak – and a reminder of how LeVox's voice is not only one of the best in the genre, but beyond. "Love What You've Done With the Place" could be a bride and groom's first dance and "Dance," the moment when they kick of the wedding shoes and get down. And the album's gorgeous closing anthem, "Our Night To Shine," with its spine-tingling chorus, could be as poignant at a prom or on the ear buds of someone out for a run or a job interview, proving that Rascal Flatts have a way of transcending generations like few others. Back To Us is the follow-up to Rewind, the band's fourth album for Big Machine Records, which gave them their 15th and 16th No. 1 hits with the progressive title cut "Rewind" and the undeniably infectious "I like The Sound Of That." With tracks produced by both Jay DeMarcus and Howard Benson, they pushed their music to innovative places under the leadership of Big Machine Records President/CEO Scott Borchetta.
Rascal Flatts is also proud of the charity work they have been able to engage in over the years, whether in supporting music education in public schools or raising almost $4 million for Monroe Carell Jr. Children's Hospital at Vanderbilt where the Rascal Flatts Pediatric Surgery Center was named in recognition of the trio's long-standing involvement, which also includes an annual fundraising dinner. The trio's most recent endeavor is working with the Make A Wish Foundation and NFL quarterback's Tim Tebow Foundation's "Night to Shine" experience, which hosts proms around the world for special needs students. It's something they look forward to doing as they support Back to Us, and even put a memento on the record itself: that striking chorus on "Our Night to Shine" features participants from the Vanderbilt Kennedy Center for Excellence in Developmental Disabilities.
Available May 19th, the ten songs of Back to Us will be available through standard retailers, with an extra three tracks exclusively through Amazon. And seventeen years from where they began, it's a sonically thrilling, heart-moving, genre-propelling proclamation that Rascal Flatts are here to stay. They may have mastered their art, but they're still singing and playing with the same, immovable passion.
Buffy Sainte Marie
Thursday, October 10th, 2019 7:30 PM Lensic Performing Arts 211 West San Francisco St, Santa Fe
Buffy Sainte-Marie is touring constantly, and coming off her critically acclaimed, award-winning 2015 album Power in the Blood, nobody could ever accuse the Academy Award-winning songwriter of taking it easy. Since her groundbreaking debut, 1964's It's My Way!, the Cree singer-songwriter has been a trailblazer and a tireless advocate, an innovative artist, and a disruptor of the status quo.
Sainte-Marie has spent her whole life creating, and her artistry, humanitarian efforts, and Indigenous leadership have made her a unique force in the music industry. In 1969, she made one of the world's first electronic vocal albums; in 1982 she became the only Indigenous person to win an Oscar; she spent five years on Sesame Street where she became the first woman to breastfeed on national television. She's been blacklisted and silenced. She's written pop standards sung and recorded by the likes of Janis Joplin, Elvis Presley, Donovan, Joe Cocker and Jennifer Warnes. She penned "Universal Soldier," the definitive anti-war anthem of the 20th century. She is an icon who keeps one foot firmly planted on both sides of the North American border, in the unsurrendered territories that comprise Canada and the USA.
There's still work to be done, and that work is Medicine Songs. The nineteen songs in this collection are about the environment, alternative conflict resolution, Indigenous realities, greed, and racketeering. It features a brand new politically charged rocker, "The War Racket," that slinks and pounds as Sainte-Marie sing-speaks wisdom like, "You pretend it's religion, like there's no one to blame/ for the dead and impoverished in your little patriot game." There are new recordings of some of the most insightful songs Buffy's ever written, like the decades-spanning, rock 'n' roll reportage "Bury My Heart at Wounded Knee," or the first powwow rock song, "Starwalker," an anthemic celebration of Indigenous leadership. There are timeless protest classics like "Universal Soldier," "Now That the Buffalo's Gone," and "Little Wheel Spin and Spin," as well as forgotten gems that were simply ahead of their time when first released, like the shimmery, eye-opening "Priests of the Golden Bull," and the chillingly prescient "Disinformation."
But this isn't an album of just protest songs. Sainte-Marie doesn't sugarcoat the truth, nor does she shy away from hard realities, but Medicine Songs is never overwhelming or oppressive. Rather than making us feel smaller, sadder or more cynical, Buffy Sainte-Marie makes us feel stronger and more capable of seeing the world around us clearly. Part rhythmic healing, part trumpeting wakeup call, Medicine Songs is the soundtrack for the resistance.
Oh Solo Wainwright: An Evening with Rufus Wainwright with Robert Ellis
Friday, October 11th, 2019 7:30 PM Lensic Performing Arts 211 West San Francisco St, Santa Fe
Rufus Wainwright, one of the great male vocalists, composers, and songwriters of his generation, has released eight studio albums, three DVDs, and three live albums. He has collaborated with artists ranging from Elton John, David Byrne, Robbie Williams, Mark Ronson, Joni Mitchell and Burt Bacharach. His album Rufus Does Judy, recorded at Carnegie Hall in 2006, was nominated for a Grammy.
Rufus celebrated the 400th anniversary of Shakespeare's death with the release of his album Take All My Loves: 9 Shakespeare Sonnets on Deutsche Grammophon worldwide in 2016.
His acclaimed first opera, Prima Donna, premiered at the Manchester International Festival in July 2009 and has since been presented in London, Toronto and BAM in New York. In 2015, Deutsche Grammophon released a studio recording of the opera recorded with the BBC Symphony Orchestra. Now fully established as a composer of operas, Rufus was commissioned by the Canadian Opera Company to write his second opera, based on the story of the Roman Emperor Hadrian and Antinous. That opera, Hadrian, premiered in Toronto in 2018.
Because Robert Ellis and his band were fluent in honky tonk and capable of burning through dozens of George Jones standards on any given night, he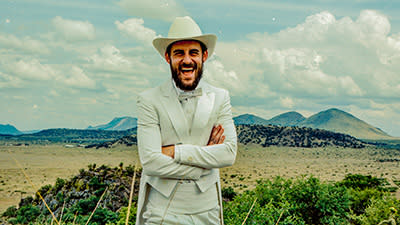 could have found his boots set in concrete. He has instead over the course of now four albums done his best to set wide parameters for his musical expression, befitting a guy from a state nearly 800 miles from one end to the other.
Had we paid more attention, we might've seen the Texas Piano Man coming with his white tuxedo and bouquet of yellow roses to hand out to fans. Maybe we made some assumptions about him. After all, Robert Ellis traveled the world for a few years, playing songs and pouring sweat each night into the unforgiving fabric of a lapis-colored western suit with Titan rockets embellishing the sleeves and a space suit-clad Buzz Aldrin standing on the flaps. If rhinestones were truly stars, the stages wouldn't have needed lights.
Something inside wanted out. Or as one of his bandmates put it: Ellis had to create a character in order to finally be himself on stage.
The Isley Brothers-60th Anniversary Tour
Saturday, October 12th, 2019 8:00 PM Islet Resort, Albuquerque
From the Fifties onward, the Isley Brothers have been a musical institution whose prolific career has explored the musical intersection of gospel, R&B, rock, soul, funk and disco.
The period of 1959 to 1962 was a creatively fruitful one for the Isleys that yielded such staples of the rock and soul canon as "Respectable" (later a hit for the Outsiders), "Nobody But Me" (re-cut in a Top 10 version by the Human Beinz) and "Twist and Shout" (an enduring R&B classic recorded by the Beatles and played by countless cover bands). Throughout the Sixties, the Isleys recorded for a variety of labels, including RCA, Atlantic, Scepter/Wand, United Artists, their own T-Neck and Motown's Tamla subsidiary. Their brief stay at the latter yielded the melodic soul classic "This Old Heart of Mine," written and produced by the Motown production team of Holland-Dozier-Holland. As a historical footnote, a pre-psychedelic Jimi Hendrix played guitar for the Isley Brothers in 1964, and his style can be heard in the playing of younger brother Ernie Isley, who joined the group at the end of the decade.
Throughout the Seventies, the Isley Brothers' rock-disco fusion—driven by a propulsive beat, Ernie Isley's snaky funk guitar lines and the smooth, sinuous vocal blend of the three elder Isleys—generated considerable crossover appeal. The Isleys took the novel approach of giving a hardcore R&B treatment to rock songs such as Seals and Crofts' "Summer Breeze" and Stephen Stills' "Love the One You're With." The group also connected with originals such as the unrelenting, funky "Fight the Power," "The Pride," "Take Me to the Next Phase" and "I Wanna Be With You"—all of them Number One R&B hits. On the quieter side, the Isleys recorded a number of sexy, seductive ballads such as "Don't Say Goodnight (It's Time for Love)" and "Between the Sheets."
The mid-Eighties brought changes to the Isley Brothers' platinum empire. The younger band members struck out on their own as Isley-Jasper-Isley in 1984. Two years later, O'Kelly suffered a fatal heart attack. Remaining members Ronald and Rudolph Isley continued as a duo. In 1990 Ronald Isley returned to the charts with a Top 10 remake of "This Old Heart of Mine," sung as a duet with Rod Stewart.
In 1991 Ernie Isley and Marvin Isley reunited and recorded the album Tracks of Life, which was released in 1992. That same year, the Isley Brothers were inducted into the Rock and Roll Hall of Fame by Little Richard. In 1996 they recorded Mission to Please, which became the group's first million-selling album in thirteen years. In 2001 Ronald and Ernie recorded Eternal, which sold 2 million copies.
On June 6, 2010, Marvin Isley died of complications from his diabetes. Ronald and Ernie have continued to perform together.
Judy Collins
Sunday, November 3rd, 2019 7:00 PM National Hispanic Cultural Center, 1701 4th St, Albuquerque
Judy Collins has inspired audiences with sublime vocals, boldly vulnerable songwriting, personal life triumphs, and a firm commitment to social activism. In the 1960s, she evoked both the idealism and steely determination of a generation united against social and environmental injustices. Five decades later, her luminescent presence shines brightly as new generations bask in the glow of her iconic 50-album body of work, and heed inspiration from her spiritual discipline to thrive in the music industry for half a century.
The award-winning singer-songwriter is esteemed for her imaginative interpretations of traditional and contemporary folk standards and her own poetically poignant original compositions. Her stunning rendition of Joni Mitchell's "Both Sides Now" from her landmark 1967 album, Wildflowers, has been entered into the Grammy Hall of Fame. Judy's dreamy and sweetly intimate version of "Send in the Clowns," a ballad written by Stephen Sondheim for the Broadway musical "A Little Night Music," won "Song of the Year" at the 1975 Grammy Awards. She's garnered several top-ten hits and gold- and platinum-selling albums. Recently, contemporary and classic artists such as Rufus Wainwright, Shawn Colvin, Dolly Parton, Joan Baez, and Leonard Cohen honored her legacy with the album Born to the Breed: A Tribute to Judy Collins.
Judy Collins, now 80, is as creatively vigorous as ever, writing, touring worldwide, and nurturing fresh talent. She is a modern day Renaissance woman who is also an accomplished painter, filmmaker, record label head, musical mentor, and an in-demand keynote speaker for mental health and suicide prevention. She continues to create music of hope and healing that lights up the world and speaks to the heart.
Melissa Etheridge 
Saturday, November 9th, 2019 8:00 PM Isleta Resort Casino, Albuquerque
Melissa Etheridge is one of rock music's great female icons. Her critically acclaimed eponymous debut album was certified double platinum. Etheridge's popularity built around such memorable songs as "Bring Me Some Water," "No Souvenirs" and "Ain't It Heavy" for which she won her first Grammy for Best Female Rock Vocal. Etheridge hit her commercial and artistic stride with her fourth album, Yes I Am, featuring the massive hits "I'm the Only One" and "Come to My Window," a searing song of longing that brought her a second Grammy. The six times platinum album spent more than two and a half years on the album chart. Etheridge is also an Oscar winner for Best Original Song in 2007. In 2011 Melissa made her Broadway debut as St. Jimmy in Green Day's rock opera, American Idiot, where she replaced Billie Joe Armstrong for one week, and received a star on the Hollywood Walk of Fame. Etheridge is scheduled to release MEmphis Rock and Soul, a new album honoring Stax Records, in fall of 2016. She recently completed recording at Royal Studios in Memphis on what will be her first album since 2014's critically lauded This Is M.E.
On June 20, 2016, Etheridge released a song called "Pulse." The singer wrote the song in reaction to the mass shootings that took place in Orlando on June 12, 2016. As she told Rolling Stone, "We want to try to make sense. We want to try to heal. We want to bring some meaning, some purpose. We also want to put it down forever in history. That's how I'm coping." All proceeds from the sale of "Pulse" will benefit Equality Florida, the states largest LGBT civil rights organization.