Featured event-Final week of The Santa Fe Chamber Music Festival
Monday, August 13th-Monday, August 20th, 2018 throughout Santa Fe
Founded in 1972 and now celebrating its 45th season, The Santa Fe Chamber Music Festival is one of the nation's first summer chamber music festivals. The successful chamber music festivals now in Seattle and La Jolla were developed as a result of the Santa Fe Chamber Music Festival's pioneering concerts in those cities.
The Festival is one of the country's leading advocates for new music and has commissioned over 60 new works from the finest composers in the world including Ned Rorem, John Harbison, Roberto Sierra, Ellen Taaffe Zwilich, Steven Stucky, Christopher Rouse, Aaron Jay Kernis, and David Del Tredici.
Today, the Festival presents over 40 chamber music concerts performed by about 80 nationally and internationally renowned musicians during the six-week summer season. The Festival consistently explores the breadth and depth of chamber music by presenting not only chamber music repertoire of the classical and romantic eras, but also baroque, world music, and contemporary music.
In addition to its 16,000 summer concert attendees, over 4,000 Santa Fe children benefit annually from the Festival's free education and outreach programs in the public schools.
In 2012, to celebrate the 40th Anniversary, the Festival season featured some of the world's greatest chamber musicians in partnership with the University of New Mexico Cancer Center, "Music, The Brain, Medicine, and Wellness: A Scientific Dialogue." This international symposium presented the state of the science and the impact of music on the developing brain, cognition, language, memory, and emotion as well as the use of music to promote healing in patients with serious medical conditions including cancer, neurologic diseases, and developmental disorders.
The Santa Fe Chamber Music Festival is the only American chamber music festival to produce a nationally syndicated radio program. Its annual 13-week series one-hour radio program is syndicated by Chicago's WFMT Network to approximately 350 radio stations throughout the U.S., with an estimated listenership of over 2.6 million. The program is also regularly broadcast in the UK (BBC), New Zealand, and Israel. The program features music recorded at the Festival and interviews with musicians who often talk about their wonderful experiences in New Mexico.
August 13, 2018 6:00PM ,
Mahler-Cooke-Gilbert,
Tickets for this performance are no longer available online. Please contact The Festival Ticket Office at 505-982-1890 for more information
August 14, 2018 12:00PM ,
Bach & Mendelssohn,
Tickets for this performance are no longer available online. Please contact The Festival Ticket Office at 505-982-1890 for more information
August 15, 2018 12:00PM ,
Shai Wosner – Piano,
Tickets for this performance are no longer available online. Please contact The Festival Ticket Office at 505-982-1890 for more information
August 15, 2018 6:00PM ,
Beethoven & Borodin,
August 16, 2018 12:00PM ,
Dover Quartet,
Tickets for this performance are no longer available online. Please contact The Festival Ticket Office at 505-982-1890 for more information
August 16, 2018 6:00PM ,
All Mozart,
August 18, 2018 6:00PM ,
Orchestral Bach,
August 19, 2018 6:00PM ,
Beethoven & Dvorak,
August 20, 2018 6:00PM ,
Festival Finale,
The Santa Fe Opera presents…. Madame Butterfly
Monday, August 13th, 2018 8:00 PM
Saturday, August 18th, 2018 8:00 PM
Puccini's Madame Butterfly follows a beautifully traced arc for the title character, from the child bride to the strong young mother and her ultimate return to her culture's code of honor. The score features one of Puccini's most passionate love duets, some of his most lyrical music, including the "Humming Chorus" and "Flower Duet," and the famous soprano aria in "Un bel dì," and a spine-tingling climax.
In 1898, a dapper Philadelphia lawyer named John Luther Long wrote a short novel called Madame Butterfly, about a callous American naval lieutenant who marries a 15-year-old Japanese geisha and then deserts her. Two years later, legendary impresario David Belasco created a Broadway sensation with his stage adaptation. Puccini saw Belasco's London production later that summer, loved its theatricality and pathos, and sought the rights to use it for his next opera. "The more I think of Butterfly the more irresistibly I am attracted," he wrote in November of 1900. "If only I had it here so I could start work on it!" Witness this timeless tale of love, loss, and honor.
The Santa Fe Opera presents….Candide
Tuesday, August 14th, 2018 8:00 PM
Tuesday, August 21st, 2018 8:00 PM
The score abounds with spectacular music, including a famous overture, the soprano showpiece "Glitter and Be Gay," and the soaring finale, "Make Our Garden Grow."
The optimistic Candide and his fiancée Cunegonde have been taught that "Everything's for the best in this best of all possible worlds," but their voyage through life soon begins to suggest otherwise, with separation, volcanos, earthquakes, the Spanish Inquisition, shipwrecks, prostitution, poverty, and war among their obstacles. Finally re-united, they come to realize that "Life is neither good nor bad. Life is life, and all we know." Join them on their epic journey home, and join us in celebrating the Bernstein Centennial.
Albuquerque Museum 3rd Thursday Series featuring Chatter ABQ
Thursday, August 16th, 2018, 6:00 PM Albuquerque Museum
Albuquerque Museum presents 3rd Thursday, a free event featuring live music and performances, hands-on art activities for kids and adults, gallery exhibits open for viewing, food and adult drink specials at Slate at the Museum, and extended hours for evening shopping at the Museum Store.
In December 2002, Chatter – A Chamber Ensemble was created by violinist/Associate Concertmaster of the NMSO, David Felberg, and cellist/composer Eric Walters (1968-2016). Its purpose was to perform concerts featuring contemporary repertoire and promoting the use of unusual instrumentation.
Church of Beethoven was founded by cellist Felix Wurman who was soon joined by his friend David Felberg. At The Filling Station on 4th Street in downtown Albuquerque. To meet the spatial and other needs of an enthusiastically growing audience, CoB moved to The Kosmos, 1715 5th Street NW. The dream was to create great music in an unusual, intimate venue—an alternative to the concert hall.
Unforeseen events required us to change the name from Church of Beethoven and in January 2012, all three series became linked to the original creation, CHATTER. Thus: Chatter at … occasional larger-scale performances in a variety of locations; Chatter Sunday, the weekly Sunday morning fulcrum of the organization; and Chatter Cabaret, the uptown, nightclub sister.
Outpost Performance Space 23rd Annual Summer Thursday Jazz Nights presents Claudio Tolousse & Ryan Montano
Thursday, August 16th, 2018 • 7:30 pm Outpost Performance Space, Albuquerque
Claudio Tolousse is a soul jazz singer, composer, and guitarist who combines genres and improvisation to create "a groovy soundscape with the intention of making you move." Using influences from New Orleans to Colombia, and Northern India to Africa, Tolousse blends various styles of music to form, as he puts it, "music with no boundaries." Tonight, he will perform songs that will appear on his second album, which he will record later this year, and which is also the follow up to his Story Of, Part I, released at a sold out concert at Outpost in 2016. It's Tolousse on guitar and vocals; Artha Meadors, electric bass; Robert Muller, keyboard; and Paul Palmer III on drums. Ryan Montano is a trumpeter, songwriter and arranger based out of Albuquerque, New Mexico. Blending jazz, soul, singer-songwriter, and Latin genres, his original music is a steady fixture on Sirius Satellite radio and terrestrial radio stations across the world. His original compositions have charted on Billboard's Contemporary Jazz charts and have led to performances at jazz and music festivals across the country. Montano will be joined by Claudio Tolousse, guitar; Steve Figueroa, piano; Chris Cushman, saxophone; Artha Meadors, bass; and Paul Palmer III, drums.
Summertime in Old Town featuring Mondo Vibrations
Friday, August 17th, 2018 7:00 PM Old Town Plaza, Albuquerque
Mondo Vibrations is Albuquerque, NM's premiere reggae rock band, defining the genre for the city. They take a southwestern style reggae sound infuse it with rock, dub, a little psychedelic and hip hop and create a sound that is all its own. Enjoy an evening in Historic Old Town and catch their performance during Summertime in Old Town on the Gazebo.
Every weekend from May to August Old Town is the best place to be. With beautiful plazas, great food, unique local shops, and live music on the gazebo, it is the perfect way to spend a day with friends and loved ones. In October, be sure to visit Old Town for special performances throughout Balloon Fiesta week.
Creedence Clearwater Revisited
Friday, August 17th, 2018 8:00 PM Legends Theater at Route 66 Casino
Creedence Clearwater Revival founding members and Rock and Roll Hall of Famers Stu Cook and Doug "Cosmo" Clifford have been on quite a ride. Following their induction into the Rock and Roll Hall of Fame, Cosmo and Stu launched their Creedence Clearwater Revisited project in 1995 to once again perform live in concert the hit songs — touchstones of a generation. Since then, the legendary rhythm section has been thrilled by the outpouring of affection for their new band. World tours and a platinum selling album Recollection followed.
As fans around the world can attest, Stu and Cosmo found the right players. Lead guitarist Kurt Griffey brings crowds to their feet and the front of the stage with his solos. He has recorded and toured with other notable musicians including members of the Eagles, Foreigner, the Moody Blues, Wings, Lynyrd Skynryd, Santana and Journey. On lead vocal and rhythm guitar is Dan McGuinness. The purity, power and range of Dan's soaring voice hits right to the heart. Multi-instrumentalist Steve Gunner rounds out the group. As Cosmo puts it, "Gun provides live all the overdubs that were on the records – keyboard, acoustic guitar, percussion, harmonica and the high harmonies."
In 2013, Classic Rock Revisited critic Jeb Wright wrote about a Creedence Clearwater Revisited concert he attended. "The true test of any concert is how the music makes you feel. On this night, this writer walked away with a wonderful feeling, having just witnessed timeless, historical music, performed to perfection. Creedence Clearwater Revisited not only looks to the past, performing iconic songs, they bring them to the modern day, reminding us all of the true importance of this music."
Old Crow Medicine Show
Saturday, August 18th, 2018 8:00 PM Taos Mesa Brewing
Old Crow Medicine Show started busking on street corners in 1998 New York state and up through Canada, winning audiences along the way with their boundless energy and spirit. They eventually found themselves in Boone, North Carolina where they caught the attention of folk icon Doc Watson while playing in front of a pharmacy. He invited the band to play at his festival, MerleFest, helping to launch their career. Shortly thereafter the band was hired to entertain crowds between shows at the Grand Ole Opry in Nashville, TN.
It's been over nineteen years since these humble beginnings. The band has gone on to receive the honor of being inducted as members of the Grand Ole Opry, and have won two Grammy Awards: "Best Folk Album" for Remedy (2014) and "Best Long Form Music Video" for Big Easy Express (2013). Additionally, their classic single, "Wagon Wheel", received the RIAA's Platinum certification for selling over 1,000,000 copies.
Old Crow Medicine Show has toured the world playing renowned festivals and venues such as: Bonnaroo, Red Rocks Amphitheater, Coachella, London's Roundhouse, The Ryman Auditorium, The Barclays Center, New Orleans Jazz Fest, The Fox Theater Atlanta, The Kennedy Center Concert Hall, Central Park NYC, Telluride, the Newport Folk Festival, and several appearances on A Prairie Home Companion. They've toured with artists such as Willie Nelson & Family, Brandi Carlile, Mumford & Sons, The Lumineers, John Prine, The Avett Brothers and others.
In 2017 Old Crow Medicine Show released two albums: Best Of Old Crow Medicine Show (Nettwerk) and 50 Years Of Blonde On Blonde (Columbia Nashville). Best Of is comprised of fan favorites from Old Crows' three Nettwerk released albums, as well as two previously unreleased tracks. 50 Years of Blonde On Blonde is Old Crow's reimagined version of Bob Dylan's classic Blonde On Blonde album. Released via the historic Columbia Records label, it finds Old Crow Medicine Show exploring new territory while paying homage to their biggest influence.
On April 20th, 2018 the band released the Dave Cobb produced, Volunteer, via Columbia Records Nashville. Volunteer is Old Crow's sixth studio album and was recorded at historic RCA Studio A. The songs illustrate themes that resonate far beyond Old Crow Medicine Show's diverse fan base, while also showcasing the depth in the group's songwriting.
Westside Summerfest featuring Ozomatli
Saturday, August 18th, 2018, 4:00 PM Cottonwood Mall
This free family-friendly event features fun for everyone including an artisan market, microbrew garden, food trucks and live entertainment from local and national acts all under the summer sky at Cottonwood Mall by Dillard's.
Ozomatli has been defined by innovation and creativity since its inception in 1995. Hailing from Los Angeles, the group found a way to represent the city's eclectic culture through music that appeals to the local community and the world beyond. This band's success has exemplified in an impressive variety of genres from classic to modern Latino, urban, hop-hop and other world styles. They are proud recipients of a Grammy Award for "Best Latin Rock/Alternative Album" and a Latin GRAMMY Award for "Best Alternative Music Album" in 2005. They strive to make music to be shared through the generations and have even recorded music specifically targeted towards children and families. Audiences of all ages will enjoy the energy and style of this six-piece band as they take the stage at Westside Summerfest.
Grab a bite to eat from your choice of many local food trucks. Adults can unwind from the week in the Microbrew Garden with the best local brews, spirits and wines from local establishments. Shop local! Browse through a variety of local handcrafted artisans ranging from pottery, housewares, and baked goods to clothing, body products and jewelry. There will be plenty to choose from and these local artisans have what you're looking for.
The kids' area is full of fun activities including free face painting, an inflatable bounce house, slides and games and a 25-foot rock climbing wall presented by the City of Albuquerque Parks & Recreation Department.
Free parking is available at the Cibola High School parking lot (parking map), with free shuttles taking event goers from Cibola to the BJ's parking lot throughout the event. Take advantage of the free Bike Valet provided by Esperanza Bicycle Safety Education Center. Westside Summerfest is free to the public. Pets are welcome on leashes. This is a rain or shine event.
The Cult, Stone Temple Pilots and Bush
Saturday, August 18th, 2018 6:30 PM Isleta Amphitheater
The Cult emerged in 1984 as one of England's leading heavy metal revivalists. Picking up the pseudo-mysticism and Native American obsessions of the Doors, the guitar orchestrations of Led Zeppelin, and the three-chord crunch of AC/DC, while adding touches of post-punk goth rock, the Cult gained a dedicated following in their native Britain with mid-'80s singles like "She Sells Sanctuary" before breaking into the American metal market in the late '80s with "Love Removal Machine." They managed one Top Ten in America with 1989's Sonic Temple.
With Bob Rock producing, the Cult completed Hidden City in 2015. The first two singles, "Dark Energy" and "Deeply Ordered Chaos," were issued in November and December, respectively, with a third, "Hinterland," appearing in January of 2016. The album followed in February of that year.
Stone Temple Pilots are reborn on the band's latest – Stone Temple Pilots (2018). It's the group's seventh studio album since its 1992 debut, but the first to feature new singer Jeff Gutt. The band's founding members – Dean DeLeo, Robert DeLeo and Eric Kretz – officially welcomed the Detroit native to STP last year after conducting an 18-month-long search for its third singer.
This year, STP will begin writing the next chapter in its storied career with a new album and the group's first North American tour since 2015.
Bush's sixth release, Man on the Run, is a distinct warning that survival does not come easy. Fans wanted to have a chance to welcome back the group that had gone six-times-platinum with their debut album, 1994's Sixteen Stone. The return of Bush with The Sea of Memories in 2011 found an audience eager for that return to one of rock's most distinctive signature sounds, as their comeback single ("The Sound of Winter") reached the top of Billboard's rock and alternative charts.
Their second post-reformation project, Man on the Run, continues to find the band no longer running from the sound that made them famous, but embracing it, while adding distinctly 21st century wrinkles. The new album was helmed by two producers, Nick Raskulinecz (Deftones, Alice In Chains) and Jay Baumgardner (who'd previously mixed a number of Bush and Rossdale projects).
Man on the Run hardly ever slows down to a trot, much less a stroll — it's virtually ballad-free. There are couple of songs, 'Surrender' and 'Broken In Paradise,' that have ballad qualities but we ended up doing them in a quite upbeat or powerful way."
Buddy Guy with Johnny Lang
Saturday, August 18th, 2018 Sandia Resort Amphitheater
At age 81, he's a Rock and Roll Hall of Fame inductee, a major influence on rock titans like Jimi Hendrix, Eric Clapton, and Stevie Ray Vaughan, a pioneer of Chicago's fabled West Side sound, and a living link to that city's halcyon days of electric blues. He has received 6 Grammy Awards, 28 Blues Music Awards (the most any artist has received), the Billboard magazine Century Award for distinguished artistic achievement, and the Presidential National Medal of Arts. Rolling Stone ranked him in the top 25 of its "100 Greatest Guitarists of All Time."
In 2012, he was awarded the 2012 Kennedy Center Honors for lifetime contribution to American culture, he published his long-awaited memoir, When I Left Home, and released Live at Legends, which has been nominated for Best New Recording in the Living Blues Awards. Meanwhile, Guy keeps looking to the future of the blues through his ongoing work with his 14-year-old protégé, Quinn Sullivan.
Though Buddy Guy will forever be associated with Chicago, his story actually begins in Louisiana. One of five children, he was born in 1936 to a sharecropper's family and raised on a plantation near the small town of Lettsworth, located some 140 miles northwest of New Orleans. Buddy was just seven years old when he fashioned his first makeshift "guitar"—a two-string contraption attached to a piece of wood and secured with his mother's hairpins. On the new album, he recounts these days on such deeply personal songs as "I Came Up Hard" and "My Mama Loved Me."
In 1957, he took his guitar to Chicago, where he would permanently alter the direction of the instrument, first on numerous sessions for Chess Records playing alongside Howlin' Wolf, Muddy Waters, and the rest of the label's legendary roster, and then on recordings of his own. His incendiary style—still in evidence all over Rhythm & Blues—left its mark on guitarists from Jimmy Page to John Mayer. "He was for me what Elvis was probably like for other people," said Eric Clapton at Guy's Rock and Roll Hall of Fame induction in 2005. "My course was set, and he was my pilot."
These many years later, Buddy Guy is a genuine American treasure, and one of the final surviving connections to an historic era in the country's musical evolution. And still, as one glorious track on Rhythm & Blues puts it, he claims that "All That Makes Me Happy is the Blues."
Las Cruces Beer & Salsa Fest

Saturday, August 18th 2018 6:00 PM Downtown Plaza
For a decade now SalsaFest has been a hallmark of Downtown Las Cruces. From Salsa competitions to Salsa Dancing, we have had it all! This year join the Downtown Las Cruces Partnership Saturday, August 18th, from 6 pm to 11 pm for our 10th annual SalsaFest!
SalsaFest 2018 will be in conjunction with the Las Cruces Summer Beer Festival this year! That's right. Two great events, one big party! The night will feature over 200 beers to sample from, plenty of Salsas to sample from, Salsa dancing, Salsa music, and much more.
This is an ALL AGE family friendly event! (21+) To Sample Beer.
This is the largest beer festival in southern New Mexico with over 240 beers and breweries ……it features 10(1oz) samples included with ticket price, local food trucks, live bands, live DJs, salsa dancing, Salsa Sampling, Lawn Activities, Retail Vendors, & sample glassware!
 Summertime in Old Town f/ Mariachi Traditional
Saturday, August 18th, 2018, 7:00 PM Old Town Plaza, Albuquerque
Stroll through Historic Old Town, eat and shop then enjoy the tradition of Mariachi music as Mariachi Traditional perform on the Gazebo during Summertime in Old Town.
Every weekend from May to August Old Town is the best place to be. With beautiful plazas, great food, unique local shops, and live music on the gazebo, it is the perfect way to spend a day with friends and loved ones. In October, be sure to visit Old Town for special performances throughout Balloon Fiesta week.
Summertime in Old Town f/ The Real Matt Jones
Sunday, August 19th, 2018 1:00 PM Old Town Plaza
The Real Matt Jones is a singer and songwriter that looks to the idiosyncrasies in life. Originally from Albuquerque, Matt has performed and toured extensively in many areas throughout the United States and Canada. The emphasis in Matt's music is on songwriting, vocal ability, and rhythmic nuances. Be entertained as he takes the stage in Historic Old Town during Summertime in Old Town.
Every weekend from May to August Old Town is the best place to be. With beautiful plazas, great food, unique local shops, and live music on the gazebo, it is the perfect way to spend a day with friends and loved ones. In October, be sure to visit Old Town for special performances throughout Balloon Fiesta week.
Domingos en Arte: Baracutanga
Sunday, August 19th, 2018 7:30 PM National Hispanic Cultural Center, Albuquerque
Domingos en Arte, a summer music and dance series presented by Melaza Music, AMP Concerts, and the National Hispanic Cultural Center is a family-friendly summer event on Sundays in NHCC's charming Fountain Courtyard.
Baracutanga is a seven-piece band representing four different countries (Bolivia, Ecuador, Peru, USA) that prides itself on arranging traditional South American rhythms in new and interesting ways, such as huayño and cumbia with Middle-Eastern darbuka or mixing Afro-Cuban bata and Afro-Peruvian festejo with Andean zampoñas, among several other rhythmic combinations. This kind of experimentation, coupled with blending ancestral traditions with a modern sensibility, has resulted in an exciting and distinct Latin flavor all its own that leaves dancing crowds always wanting more.
Looking Ahead
Albuqueruqe Concert Band Summer Concert Series
Wednesdays through September 2018 7:00 PM Albuquerque Balloon Museum or the NM Veteran's Memorial Park
The performances at the Balloon Museum will be held every other Wednesday evening on the East lawn of the museum at 7:00pm; the performances at the Veterans' Memorial will be held in the outdoor ampitheater on Wednesday, August 22 at 6:30pm, and Sunday, September 2 (for a Labor Day picnic) at 5:00pm (time TBD).
The following concerts will be held at the New Mexico Veterans' Memorial Park: NM Vetereans' Memorial
Wednesday, August 22, 2018 at 6:30pm
Sunday, September 2, 2018 at 5:00pm (time is TBD)
Labor Day picnic
Our concerts are free of charge to the public. Our band is supported by private donations. In order to better serve our community, the Albuquerque Concert Band is supporting a second concert band that focuses more on the recreational musician. This group also provides an opportunity for musicians that cannot be accommodated in the current ACB due to size constraints. This band meets for weekly rehearsals, but has a lighter performance schedule. If you are interested in joining this band, please send a brief email to ACB Recreational Band to indicate your interest, including your name, instrument, email address, and phone number.
WAR
Friday, August 24th, 2018 7:00 PM Inn of the Mountain Gods, Ruidoso
Saturday, August 25th, 2018 7:00 PM Buffalo Thunder Resort
The year was 1969, and these 'kids' had the nerve to carry the name WAR at a time when peace was the slogan in an anti-Vietnam America. "Our mission was tospread a message of brotherhood and harmony". Original Band Members included; Lonnie Jordan/singer/keyboardist, Howard Scott/guitars/ vocal, Lee Oskar/harmonica, B.B. Dickerson/bass vocals, Harold Brown/drums/ vocals, the late Thomas "Papa Dee" Allen/congas/timbales, and Charles Miller /saxophonist/flutist.
WAR from the beginning was a concept & musical laboratory. As Eric Burdon's back band, it was the vehicle to experiment with the blending of many musical styles and influences. WAR would wind-up being honored with 17 gold, platinum or multi-platinum awards which include the triple platinum The World Is A Ghetto, double platinum Why Can't We Be Friends? and Greatest Hits, platinum Deliver The Word, WAR Live, All Day Music, Best Of WAR and…more.
The band's popularity has grown steadily ever since, as a result of the commitment to being road WARriors combined with great increases television appearances, record sales, use of their music in film, television and commercials, samples and covers by other recording artists. A big shot in the arm to WAR's presence on the touring scene was the release of 1994's Peace Sign, an album well received by critics and fans. WAR now tours over 150 dates a year to audiences ranging from tens of thousands to intimate clubs.
WAR's global popularity is a tribute to the timelessness of its music and message. Perhaps, nothing epitomizes this truth greater than the fact that WAR has twice been honored by its hometown of Los Angeles, over twenty years apart, for its music making positive contributions to the betterment of the community.
Evanescence with Lindsey Stirling
Tuesday, August 28th, 2018 8:00 PM Isleta Amphitheater, Albuquerque
Evanescence began in Little Rock, Arkansas, in 1995 with singer and pianist Amy Lee and guitarist Ben Moody.The band released their first full-length album, Fallen in 2003. Fallen sold more than 17 million copies worldwide and helped the band win two Grammy Awards. A year later, Evanescence released their first live album, Anywhere but Home, which sold more than one million copies worldwide.
Evanescence, was released in 2011. It debuted at the top of the Billboard 200 chart and also debuted at number one on four other different Billboard charts; the Rock Albums, Digital Albums, Alternative Albums, and the Hard Rock Albums charts.
In 2015, Evanescence emerged from hiatus and announced they would resume touring. Synthesis was released worldwide on November 10, 2017, and marked a stylistic change in the band's sound.
Wiz Khalifa & Rae Shreemurd Dazed & Blazed
Wednesday, August 29th, 2018 8:00 PM Isleta Amphitheater, Albuquerque
"Being out in front of people and just being 'The Man'" might sound like a vague and ridiculous dream to have, but for Cameron Thomaz it might be the most appropriate thought to cross any mind. Better known as Wiz Khalifa, the son of two military parents has always had his eye on being a new standard by which cool is measured. Rapping since the third grade and starting to record music at 14 was probably a step in the right direction. The next best move? Inking a deal to Rostrum Records after a meeting with Benjy Grinberg.
Fresh out of high school, it was time to either sink or swim. In 2005 Wiz released his first mixtape, "Prince of the City: Welcome to Pistolvania." The mixtape was quickly accepted by the local scene and began to gain buzz outside of Pittsburgh. With that excitement growing by the day, it was the perfect time for a proper commercial album. Wiz soon dropped "Show and Prove," which Okayplayer.com claimed was "arguably the best album of the year." The accolades began piling up and Khalifa was receiving significant co-signs from XXL, Rolling Stone, and VIBE, alike. A deal with Warner Bros. Records soon followed.
Fast forward a few months, and together Wiz and Rostrum Records proudly announced that these doors were those of Atlantic Records, the new home to Wiz Khalifa. Following this huge milestone in his career, Wiz soon embarked on a stint on the famed "Rock The Bells" tour alongside such legends as Lauryn Hill and Snoop Dogg, immediately followed by his nation-wide headlining tour, appropriately dubbed the "Waken Baken Tour." After receiving co-signs from a multitude of rap veterans, including Rick Ross and Diddy, and humbly rejecting Drake's offer to join his recent tour, it became evident that Wiz also established himself as a prominent staple online with over 3,000,000 friends on Facebook, and over 1,000,000 fans following him on Twitter. With the video for his first Atlantic Records release, "Black & Yellow," getting an astonishing 30 million views on YouTube, there is no question about it: Wiz Khalifa's debut album is bound to be something great.
Jack Johnson w/ John Cragie
Sunday, September 2nd, 2018 8:00 PM Isleta Amphitheater
Jack Johnson is a singer-songwriter, musician, actor, record producer, documentary filmmaker and former professional surfer. On his off days, he works tirelessly on environmental and sustainability issues, often with a focus on the world's oceans. Johnson and wife Kim created the Johnson Ohana Charitable Foundation and the Kōkua Hawaii Foundation. In 2008 Johnson adopted the concept of greening (reduce and reuse), and donates 100% of the proceeds to environmental causes.
The son of well-known surfer Jeff Johnson, Jack was born and raised on the North Shore of Oahu, Hawaii. He began to learn how to surf at the age of five. At seventeen he became the youngest invitee to make the finals of the Pipeline Masters, one of surfing's most prestigious surfing events, on Oahu's North Shore. One week later, however, his stint as a professional surfer ended when he suffered a surfing accident at the Pipeline that put more than 150 stitches in his forehead and removed a few of his teeth; this later became the inspiration for the song "Drink the Water". He appeared as a surfer in the documentary,The Endless Summer II in 1994.
Johnson learned the guitar at the age of 8 and started songwriting at the age of 12. In later years, Johnson opened for then relatively unknown acts such as Sublime and Dave Matthews with far from sold out crowds.
Johnson credits his songwriting influences as Bob Dylan, Jimi Hendrix, Radiohead, Otis Redding, G. Love and Special Sauce, Ben Harper, Sublime, The Beatles, Bob Marley, Neil Young, and A Tribe Called Quest. As part of Jack's All The Light Above it Too World Tour he will be adding Albuquerque to round out the summer.
Luis Miguel
Tuesday, September 4th, 2018 7:00 PM Sandia Resort & Casino
Al año siguiente, es el único artista latinoamericano invitado a participar en la grabación del disco Barcelona Gold con motivo de los Juegos Olímpicos. Gana el premio al "Mejor Video Musical Internacional" de los Premios MTV por su canción América, un tributo a las Olimpiadas, que formaría parte de un disco de edición especial titulada América & En Vivo. Por su álbum Romance, LUIS MIGUEL gana los premios Billboard en 1992 al "Mejor Artista Latino", "Mejor Álbum", y "Mejor Artista de la Canción en Español". Recibe el premio "Laurel de Oro" en Chile al "Mejor Álbum del Año." Es invitado a participar en la ceremonia de clausura de la Expo '92 de Sevilla. Realiza un concierto para recaudar fondos para el Museo de los Niños de México.
Journey with Def Leppard
Wednesday, September 5th, 2018 8:00 PM Isleta Amphitheater
It's a double-headlining rock extravaganza as Journey & Def Leppard come to Isleta Amphitheater on Wednesday 5th September 2018! The two bands, who are known for their singalong rock radio singles like "Don't Stop Believin'" and "Pour Some Sugar On Me," will be whipping fans into a frenzy with a whole host of hits!
Neal Schon said, "These co-headlining Journey/Def Leppard dates will be epic classic rock shows. So many hits. It will be great to see you all, friends!"
Said Joe Elliott, "This tour is going to be a blast! We've toured together before and it was massive. This time it's going to be even
 bigger and better!"
Journey are one of the world's best-selling bands of all time, with nearly 90 million records sold since their inception in 1973. Originally a project known as the Golden Gate Rhythm Section, featuring members of Santana and Frumious Bandersnatch, Journey's first foray into music was as a progressive rock/jazz fusion act. Five years later, the band found fame with the release of their fourth studio album, Infinity. The band ushered in a new era, with a new lead singer, a new producer and a change in direction towards a more pop/rock influenced sound, and it worked – they released seven consecutive multi-platinum albums through 1978-1987 and had a plethora of hit singles, including 1981's Don't Stop Believin'. In 2009, Don't Stop Believin' became the top-selling track in iTunes history amongst songs not released in the 21st century.
Chris Young, Kane Brown & Morgan Evans
Thursday, September 13, 2018 @ NMSU Pan American Center, Las Cruces
Chris Young has accomplished more by 29 than some artists do in a lifetime. Already a Grammy-nominated recording artist, he's also a dynamic live performer consistently in demand, an international ambassador for his genre, a talented songwriter with six Number Ones to his name – by the way, he wrote four of them – and a handsome charmer to boot. Now, with the release of his fourth album, A.M., the man known for his classic baritone and melt-your-heart ballads knows how to have a good time, too.
Still, when all is said and done, it only takes two words to sum up the career of Chris Young: Definitely country. And for anyone who knows the real Chris Young, the party anthems on A.M. won't come as that much of a surprise. Though he's made his name on mature, sensitive, heartfelt hits like "Tomorrow," "You," and "Voices," he is, at heart, just like any other 29 –year-old guy.
When Australian singer/songwriter Morgan Evans released his self-titled debut album in 2014, it was the culmination of a musical journey that began when he started his first band at the age of thirteen. It's a journey that has seen the country-rocker tour with superstars like Taylor Swift and Alan Jackson, play to over 50,000 people in Nashville at the world's biggest country music festival and build a large, devoted following as he's played the length and breadth of his native land and across the USA.
Morgan has made his mark on the Australian musical landscape with a sound that fused contemporary country with melodic rock, fueled by a unique passion and energy all Morgan's own. His music is driven by an optimism shaped by life's bumpy journey, a faith in the power of love and hard work to overcome the obstacles we all face every day.
Since then, Morgan has his sights set once again on Nashville, relocating to Music City where he has been writing with the A-list of songwriters for his upcoming US debut release and recently made return performances to CMA Music Fest and the Grand Ole Opry.
His growing fanbase in both Australia and the USA is eagerly awaiting new music from Morgan, expected to be released later this year.
Stephen Stills and Judy Collins
Friday, September 14th, 2018 7:30 PM NMSU Pan Am Center, Las Cruces
Saturday, September 15th, 2018 7:00 PM Camel Rock Casino, Santa Fe
Suite Judy Blue Eyes reunites with her Woodstock friend Stephen Stills for an unforgettable evening of great music, old and new. The two longtime friends from the summer of love have hundreds of hits between the two of them. Stills was one of the principle songwriters for the groups Buffalo Springfield, Crosby, Stills and Nash and Crosby , Stills, Nash and Young and went on to a brilliant solo career, first creating the southern rock group Manassas and later as a solo artist. A fantastic blues player, he continues to tour with CS&N.
Judy Collins has inspired audiences with sublime vocals, boldly vulnerable songwriting, personal life triumphs, and a firm commitment to social activism. In the 1960s, she evoked both the idealism and steely determination of a generation united against social and environmental injustices. Five decades later, her luminescent presence shines brightly as new generations bask in the glow of her iconic 50-album body of work, and heed inspiration from her spiritual discipline to thrive in the music industry for half a century.
The award-winning singer-songwriter is esteemed for her imaginative interpretations of traditional and contemporary folk standards and her own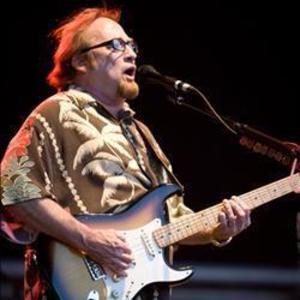 poetically poignant original compositions. Her stunning rendition of Joni Mitchell's "Both Sides Now" from her landmark 1967 album, Wildflowers, has been entered into the Grammy Hall of Fame. Judy's dreamy and sweetly intimate version of "Send in the Clowns," a ballad written by Stephen Sondheim for the Broadway musical A Little Night Music,won "Song of the Year" at the 1975 Grammy Awards. She's garnered several top-ten hits gold- and platinum-selling albums. Recently, contemporary and classic artists such as Rufus Wainwright, Shawn Colvin, Dolly Parton, Joan Baez, and Leonard Cohen honored her legacy with the album Born to the Breed: A Tribute to Judy Collins.
Throughout the 60s, 70s, 80s, 90s, and up to the present, she has remained a vital artist, enriching her catalog with critically acclaimed albums while balancing a robust touring schedule. Judy Collins, now 77, is as creatively vigorous as ever, writing, touring worldwide, and nurturing fresh talent. She is a modern day Renaissance woman who is also an accomplished painter, filmmaker, record label head, musical mentor, and an in-demand keynote speaker for mental health and suicide prevention. She continues to create music of hope and healing that lights up the world and speaks to the heart.
Trace Adkins
Saturday, September 15th, 2018 8:00 PM Sandia Resort & Casino
A Nashville icon for more than two decades, Trace Adkins has made his mark on the country-music industry. 11 million albums sold. Time-honored hit singles. Momentous, fiery and always memorable live performances. Grammy nominations. Even a slew of movie and TV roles have come the Grand Ole Opry member's way.
In his 2007 autobiography, A Personal Stand: Observations and Opinions from a Freethinking Roughneck, the towering baritone recounts his rise to fame, brushes with death, and battles with personal demons. Adkins says he's profoundly touched that he now serves as an inspiration to a younger generation of country artists, much in the way he revered icons like Johnny Cash and Merle Haggard when first moving to Nashville. Lest you think however that Adkins has lost any of his trademark passion and killer instinct for his craft, the 55-year-old is as fired up as ever to be back on the road touring behind Something's Going On.
Adkins has won three Academy of Country Music Awards, including the 2009 Single of the Year Award for "You're Gonna Miss This" and Vocal Event of the Year with Blake Shelton for "Hillbilly Bone" in 2010. He is also an accomplished actor with roles in several films and television shows, most notably playing a tough-as-nails biker in The Lincoln Lawyer, a desperate father in Deepwater Horizon, and a wise oracle of a tattoo artist in the family friendly film Moms' Night Out. But he is perhaps most proud of his work supporting U.S. troops and veterans, serving as a spokesman for the Wounded Warrior Project and participating in an astounding 12 USO tours to date.
Tracy Byrd
Saturday, September 15th, 2018 7:00 PM Route 66 Casino Resort
Multi Platinum recording artist Tracy Byrd releases his first album in 10 years, titled, All American Texan. The 10 song CD and digital release contains 7 songs written solely by Byrd and 1 song co-written with Byron Hill, as well as two wonderful ballads, Before I Die, written by Woody Mullis and Trey Matthews,and Only Jesus, written by Wynn Varble.
All American Texan is Byrd's 10th studio album of his career that started in 1993, but is the first release of new music since his last project, "Different Things", which came out in 2006.
All American Texan was recorded wholly, as it should be, in Texas…Tyler, Texas, to be exact, at Rosewood Studios. The project is a true self release, in the fact that Byrd controlled and guided the entire project himself from creation to retail release and beyond. Byrd enlisted the help of some great Texas musicians, Brett Danaher, Milo Deering, David Deshazo, Nate Coon, John Carroll, John Michael Whitby and Mike Rojas, and the ears of Greg Hunt and Drew Hall, of Rosewood studios to get this project to the finish line.
Byrd says it was the hardest but most rewarding project of his career. The song's are definitely close to Byrd's heart as he wrote 8 of the 10 songs himself, from the honky tonkin title track, "All American Texan" to the western swing fun "Texas Truck" to the deep self examination of "Roll with It" and the sexy and bluesy "Don't Be in a Hurry", as well as the older spiritual depth of "Before I Die", "Only Jesus", and "Take it to the Bank", this album sounds like the life of a tough, but sensitive, thankful, but unapologetic, traditional and seasoned country singer. Check it out and see what you think of it. Available on ITunes, Google Play, and all digital outlets. CD's available at Bucee's in Texas, at tracybyrd.net and at any of Tracy Byrd's live shows.
Fallout Boy
Tuesday, September 27th, 2018 8:00 PM Don Haskins Center, Las Cruces
Fall Out Boy consists of lead vocalist and rhythm guitarist Patrick Stump, bassist Pete Wentz, lead guitarist Joe Trohman, and drummer Andy Hurley. The band originated from Chicago's hardcore punk scene, with which all members were involved at one point. The group's debut album, Take This to Your Grave  became an underground success and helped the band gain a dedicated fanbase through heavy touring, as well as some moderate commercial success. Take This to Your Grave has commonly been cited as an influential blueprint for pop punk music in the 2000s.
With Wentz as the band's lyricist and Stump as the primary composer, the band's 2005 major-label breakthrough, From Under the Cork Tree, produced two hit singles, "Sugar, We're Goin Down" and "Dance, Dance", and went double platinum, transforming the group into superstars and making Wentz a celebrity and tabloid fixture. Fall Out Boy received a Best New Artist nomination at the 2006 Grammy Awards. The band's 2007 follow-up, Infinity on High, debuted at number one on the Billboard 200 with 260,000 first week sales. It produced two worldwide hit singles, "This Ain't a Scene, It's an Arms Race" and "Thnks fr th Mmrs". Folie à Deux, the band's fourth album, created a mixed response from fans and commercially undersold expectations. Following the release of Believers Never Die – Greatest Hits, the band took a hiatus from 2009 to 2012 to "decompress", exploring various side projects.
The band regrouped and recorded Save Rock and Roll (2013), becoming its second career number one and included the top 20 single "My Songs Know What You Did in the Dark (Light Em Up)". The same year, the band released the EP PAX AM Days, consisting of 8 punk-influenced tracks that were recorded during a two-day session with producer Ryan Adams. The band's sixth studio album, American Beauty/American Psycho (2015) peaked at number one on the Billboard 200, and spawned the top-10 hit "Centuries" and the single "Uma Thurman" which reached No. 22 on the Billboard Hot 100. This was followed by their first remix album Make America Psycho Again, which featured the remixes of all original tracks from American Beauty/American Psycho by a different artist on each song, including Migos and Wiz Khalifa. The band's seventh studio album Mania (2018), also peaked at No. 1, making it the band's fourth No. 1 album and the group's sixth consecutive top 10 album.
Boy George & Culture Club Life Tour with the Thompson Twins Tom Bailey
Thursday, September 27th, 2018 Sandia Resort Amphitheater
Boy George is universally recognised as one of the music scenes most iconic artists and for the past 30 years has maintained a strong position at the forefront of this ever-changing, multi-faceted industry. Attracting high praise from variety of publications that includeRollingStone, Mixmag and MTV and having gained truly global recognition, the Grammy-nominated singer has created a worldwide presence that transcends age, race, colour, creed, nationality and even religion.
To date George has sold over 100 million singles and in excess of 50 million albums as a performer and songwriter with 80's super group Culture Club and as a solo artist in his own right. He also continues to be one of the worlds most successful and in-demand international DJs touring extensively across the globe.
Since early 2010 George has unveiled a bed of new studio releases that include 'Amazing Grace', 'Sunshine into my life' featuringSharlene Hector of Basement Jaxx fame, 'Brand New' and 'Turn 2 Dust'. As well as his own projects, George has spent much of the past two years collaborating with a number of other artists that include Mark Ronson, Andrew Wyatt (Miike Snow), Glide & Swerveand Harry Choo Choo Romero.
Although in recent years (in the UK at least), the media spotlight has fallen too much on George's iconic media status and not enough on an ever-expanding and prolific musical output, his presence in the music industry still remains an ever-present series of headline making stories with notable publications such as DJ Magazine, NME, Q Magazine, Ok Magazine, The Guardian, New York Times, and Mumbai Mirror all following his career with great zeal.
Tesla
Saturday, September 29th, 2018 Legends Theater at Route 66 Casino
Thanks to their die-hard, loyal fan base and their younger generation offspring, TESLA continues to tour to sold-out crowds around the world. Celebrating 30+ years of kick ass Rock 'n' Roll gives their audience a musical journey that keeps the loyal fans coming back and has newcomers realizing, "Wow, I didn't know they did that song!
TESLA were formed in Sacramento, CA, in 1985. The band wrote original music and, at management's suggestion, the band named itself after the eccentric inventor Nikola TESLA, who pioneered the radio but was given only belated credit for doing so.  TESLA quickly scored a deal with Geffen and released their debut album, Mechanical Resonance, in 1986; it produced the hard rock hits and crowd favorite, "Modern Day Cowboy" and "Little Suzi." Mechanical Resonance reached the Top 40 on the album charts, and eventually went platinum. It was the follow-up, 1989's, which truly broke the band. The first single, "Heaven's Trail (No Way Out)," was a hit with hard rock audiences, setting the stage for the second single, a comforting ballad called "Love Song" which substituted a dash of hippie utopianism for the usual power ballad histrionics.
"Love Song" hit the pop Top Ten and made the band stars, pushing The Great Radio Controversy into the Top 20 and double-platinum sales figures; the follow-up single, "The Way It Is," was also a hit.
TESLA's music is often referred to as heavy metal but is better described as blues metal. The band's lyrics also strayed from the themes popular in heavy metal, particularly in the 1980's at the beginning of their career. A further distinction from their contemporaries was their blue-collar, T-shirt-and-jeans image which was in strong contrast to glam bands of the time, which were characterized by big hair, leather pants, and flashy makeup.
During the early years of their career, TESLA toured with David Lee Roth, Def Leppard, and Aerosmith.
Brian Wheat – Bass / Keyboards / Piano / Backing Vocals
Frank Hannon – Guitars / Backing Vocals
Jeff Keith – Lead Vocals
Troy Luccketta – Drums / Percussion
Dave Rude – Guitar / Backing Vocals
Ozzy Osbourne-No More Tours 2
Sunday, September 30th, 2018 7:30 PM Isleta Amphitheater
OZZY OSBOURNE is a multi-platinum recording artist, a Rock & Roll Hall of Fame inductee and a three-time Grammy® winning singer and songwriter, who has sold more than 120 million albums worldwide. OSBOURNE's career has spanned more than four decades (as both a successful solo artist and as the lead singer of Black Sabbath) and his music is as relevant today as ever, still being heard daily on TV, in movies, on radio and at stadium sports events. In 2011 OZZY reunited with Black Sabbath and in June 2013, after more than three decades of waiting, the band released their critically acclaimed 13 album (Vertigo/Republic), which entered the charts at #1 in 13 countries. Produced by seven-time Grammy-Award winning producer Rick Rubin, 13 features the original BLACK SABBATH: OZZY OSBOURNE, TONY IOMMI and GEEZER BUTLER. In 2014 the group won a Grammy® Award in the Best Metal Performance category for the album's first single "God Is Dead?" In May 2014 OSBOURNE was honored with the Stevie Ray Vaughan Award for his dedication and support of the MusiCares MAP Fund at the 10th anniversary MusiCares MAP Fund® benefit concert. Later that year (November), OZZY was presented with the "Global Icon" award at the 2014 MTV Europe Music Awards in Glasgow. This year also marks 20 years since OSBOURNE created his name-sake hard-rock/metal touring festival, OZZFEST, which has had a hugely successful run across North America, Europe and Japan and will return to the U.S. this September.
Bob Weir & the Wolf Brothers
October 27th, 2018 8:00 PM Kiva Auditorium, Albuquerque
Bob Weir and Wolf Bros featuring Bob Weir, Don Was and Jay Lane performing songs of Grateful Dead and more will embark on a 19-stop tour this fall. The tour kicks off October 16 and runs through November 18, hitting major markets across the US including New York City, Los Angeles, Boston, Philadelphia, Nashville, Denver, and Washington D.C. See the complete list of dates below.
Weir says, "Wolf Bros is something that really took its roots back in the spring of 2015 when Don Was came up to TRI and helped us piece together Dead & Company. For a while now I've been itchin' to explore our songs in a trio setting. An upright bass, my acoustic or electric guitar and a drummer. We did some rehearsals this past spring and it was big fun—and that's the whole idea. We were kickin' around Dead songs as well as tunes from my back pages. I'm pretty sure we're gonna have a big adventure with this…"
Panic at the Disco w/ Two Feet
Tuesday, February 12th, 2019 7:00 PM Tingley Coliseum
The members of Panic! At the Disco had barely graduated high school when their full-length debut, A Fever You Can't Sweat Out, transformed the suburban Las Vegas teens into national emo-pop stars. The band had materialized several years earlier, when friends Spencer Smith (drums) and Ryan Ross (guitar) began covering blink-182 tunes together. After tiring of playing another group's material, they recruited two additional classmates, guitar/vocalist Brendon Urie and bassist Brent Wilson, and the newly formed quartet decided to model its name after a line in Name Taken's "Panic." Crafting pop-influenced songs with theatrical touches, quirky techno beats, and perceptive lyrics, Panic! At the Disco posted several demos online that caught the attention of Decaydance Records, the Fueled by Ramen imprint headed by Fall Out Boy's Pete Wentz. Even though Panic! At the Disco had yet to play a live show, they subsequently became the first band signed to Wentz's label.
With their record scheduled for release in September 2005, Panic! At the Disco joined the successful Nintendo Fusion Tour and hit the road alongside Fall Out Boy. The band continued touring into early 2006, while its single "I Write Sins Not Tragedies" found its way onto MTV and the Billboard Top 40.  The guys picked up a Video of the Year award at MTV's annual VMA ceremony, beating out heavy-hitters like Madonna and the Red Hot Chili Peppers.
In 2011 they released their third studio album, the John Feldmann- and Butch Walker-produced Vices & Virtues. Two years later, the band returned with Too Weird to Live, Too Rare to Die! 2016's Death of a Bachelor, featured co-production from Urie and longtime engineer Jake Sinclair debuted at number one in the U.S., and was nominated for a Grammy for Best Rock Album.